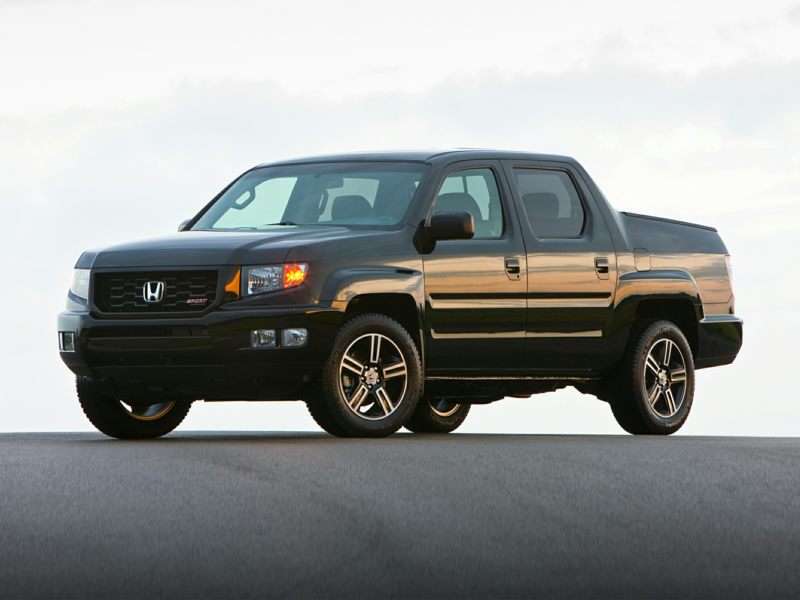 The once-moribund midsize pickup segment continues to build momentum: Although the 2014 Honda Ridgeline will finally cease production during the summer of next year, Honda recently announced that an all-new model would be hitting dealerships soon after. The brand-new Honda Ridgeline is expected to "debut within two years," according to the automaker, with design and development work currently under way at the company's U.S. R&D centers in Los Angeles and Ohio.
It's just the latest shot in the arm for the segment, which also will add the 2015 Chevy Colorado and GMC Canyon to its roster in coming months. What's behind automakers' sudden interest here? Customer demand, of course. Even though today's trio of midsize pickups is fairly long in the tooth, each has seen notable sales spikes this year. The 2014 Honda Ridgeline, for example, has enjoyed a 29.1 percent jump in deliveries through the first 11 months of 2013, reflecting 16,160 sales 
Further, sales of the Toyota Tacoma are up more than 15 percent during that same time, and have topped 146,000 units, while the Nissan Frontier saw a massive 54.6 percent gain in volume last month. As a result, the Frontier is running ahead of last year's sales pace by 11 percent through November, with more than 50,000 deliveries.
"The next generation Ridgeline will build on Honda's role in creating new value with a new take on advancing form and function in the truck segment," said Michael Accavitti, senior vice president of automobile operations for American Honda Motor Co., Inc. "With a clear path forward, Ridgeline will play an even more important role in our future product portfolio and strengthen an already class-leading lineup of light trucks."
The 2014 Honda Ridgeline roster—including a new Special Edition model—is on sale now with pricing that starts at $29,575.