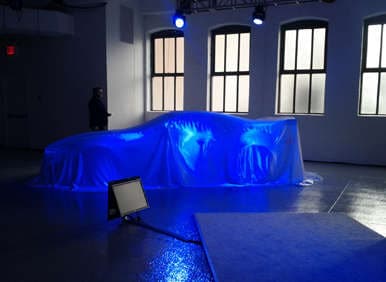 The 2014 Jaguar XKR-S GT slid into the New York International Auto Show in a cloud of tire smoke, presenting fans of track driving with the most race-ready edition of the British coupe that can be purchased right off of the showroom floor.  The Jaguar XKR-S GT is intended to one-up the already potent Jaguar XKR-S, and it does so not by adding even more power to the two-door luxury car's appealing package, but by making a number of tweaks to its chassis in order to squeeze the quickest lap times possible out of the vehicle's existing formula.  Only 25 examples of the fast cat will be sold in the United States, with a further five models offered in Canada, which makes the GT one of the rarest modern Jaguars.
Suspension And Aero Mark The Biggest Changes
The 2014 Jaguar XKR-S GT features a carbon-fiber front splitter (and dive planes) as well as a widebody-look from its wheel arches, a larger rear wing, and a smooth undertray made of aluminum that helps the car pass through the air much more efficiently than before.  In total, these additions to the car's aero package add 320 lbs of downforce.    Its suspension system is composed of adaptive shock absorbers, a twin-spring setup that is almost 70 percent stiffer in the front, and new bushings all around.  The vehicle's wider front track is complemented by a quicker steering system, ceramic brakes, and increased camber, and the car rides on 20-inch forged wheels wrapped in Pirelli Corsa tires.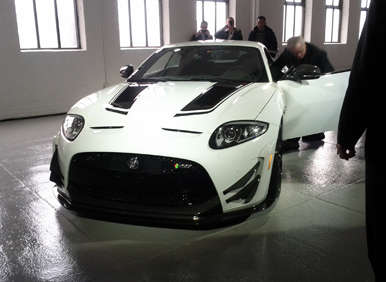 Same Outlandish Horsepower As Before
The 2014 Jaguar XKR-S GT maintains a 5.0-liter supercharged V-8 engine under its hood, tuned to provide an exceptional 550 horsepower and 502 lb-ft of torque, and muffled by an active exhaust system.  A six-speed automatic transmission is standard with the XKR-S GT, and an electronically-controlled limited-slip rear differential helps the car shuttle all of that grunt to the pavement as effectively as possible.  The Jaguar can leap to 60-mph in just 3.9 seconds, on its way to a terminal velocity of just over 185-mph.
The price to take home this sleek, track-ready cat?  A cool $174,000.