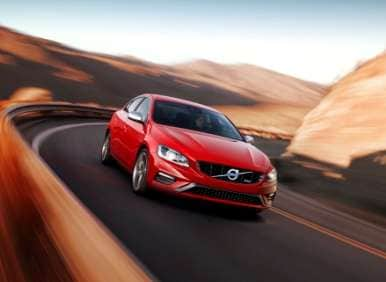 Most luxury manufacturers have three different types of models on sales. On one end of the spectrum are the base models, built to be sporty, luxurious, or somewhere in the middle. The opposite end of the spectrum are the high performance models. Usually done by the manufacturers tuning arm, they take the base luxury car and turn the performance up to eleven. In the middle are the sport models. Worked on by either the luxury manufacturers or the manufacturer and their tuning arm, these models add a bit of performance while not going all in. Examples include Audi's S models, BMW's M Sport, and Mercedes-Benz AMG Sport. Even Volvo, a brand known for its values in safety, has a line of sport models that wear the R-Design badge. The models in the R-Design lineup include the S60 and XC60, two of Volvo's most popular models.
What's New For 2014?
For 2014, the Volvo S60 and XC60 R-Design get a bit of a facelift. Up front, both models get a frameless grille painted Tech Matte Black, with a metal bar running diagonally. In the back, R-Design models get a finned diffuser and round R-Design tailpipes. Inside there's a black headliner and perforated leather mixed with nubuck sport seats A full leather option is available. Under the hood of the 2014 S60 and XC60 R-Design models is Volvo's turbocharged 3.0L inline-six producing 304 horsepower. Those looking for a bit more oomph can order the Polestar performance option which increases horsepower to 329. All of that power is funneled through a six-speed automatic to an AWD system. R-Design models also get a sport chassis which stiffens the ride and lowers the vehicle by about 15 millimeters.