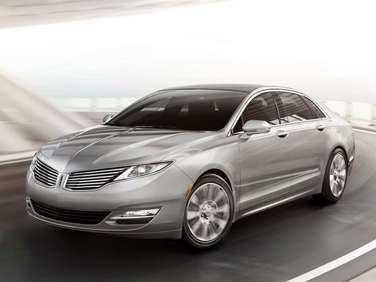 Soon after Ford Motor Company confirmed that it was shutting down its Mercury brand, many figured the Lincoln brand might soon meet the same fate. Its cars, after all, were generally, just slightly plusher, fancier and more expensive versions of Ford vehicles, but the 2013 Lincoln MKZ that will make its debut at the 2012 New York International Auto Show proves Ford's top staff made the right decision. The best part of the new Lincoln MKZ is that it carries over almost untouched from the MKZ Concept that debuted last year at the L.A. Auto Show.
Above all else, the 2013 Lincoln MKZ could go down as the best application of platform sharing ever. Based on the same platform as the 2013 Ford Fusion, the 2013 MKZ gets completely unique sheet metal including the swept, coupe-like roofline. Looking more like an Audi A7 than any Ford product, the MKZ shows the new face of Lincoln and a sportier direction for this luxury sedan generally looked at as second tier next to Mercedes-Benz, BMW and Infiniti. Lincoln says the new split-wing grille design was inspired by the 1938 Lincoln Zephyr. Some of the more awe-inspiring elements of the MKZ's design include the stealth fighter rear end with full-width LED taillights, the expressive body lines and, most importantly, the innovative and optional Retractable Panoramic Roof. This large roof will help define the Lincoln MKZ in its segment, and it can open to reveal an open air experience for the front and rear passengers. This new MKZ is the first all-new design from Lincoln's new design director, Max Wolff
"We wanted the new MKZ to be inviting and approachable. We moved away from traditional luxury cues and complex designs. We came up with something warm that is rich, yet still intentionally restrained," said Wolf.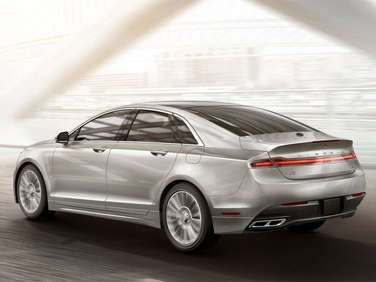 As dynamic as the exterior is, the MKZ's cabin could be one of the most contemporary on the market with styling cues that are all inspired by the car's floating center console. This smooth, hovering center console has a clean look thanks to Lincoln's push button shift which eliminates the need for a gear selector on the center console or steering column. To choose a gear, drivers simply push a button on the left side of the center stack. Other technologies incorporated into the new Lincoln MKZ include expected systems like SYNC and MyLincoln Touch as well as the power-operating roof and Lincoln Drive Control (LDC). LDC includes high-tech features such an adjustable suspension system called Continuously Controlled Damping (CCD) and Active Noise Control (ANC). CCD creates a more engaging driving experience by actively adjusting the suspension and allowing for three distinct driving modes (Sport, Normal and Comfort).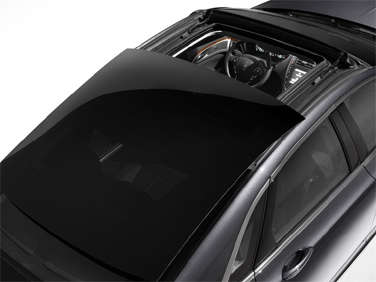 Like the Fusion, the new 2013 Lincoln MKZ will feature a broad powertrain selection. The base engine is a 240-horsepower, 2.0-liter EcoBoost inline-four with projected 33 miles per gallon on the highway, and an optional engine is the 300-horsepower, 3.7-liter V-6 paired to an all-wheel drive system returning around 26 mpg on the highway. Finally, the MKZ Hybrid will return for 2013 with even better fuel economy thanks to the new 2.0-liter Atkinson-cycle engine. Lincoln did not announce expected fuel economy for the 2013 Lincoln MKZ Hybrid, but for comparison, the 2013 Ford Fusion Hybrid with the same powertrain returns 47 mpg in the city and 43 mpg on the highway far exceeding the 41 mpg city/36 mpg highway ratings of the 2012 MKZ Hybrid