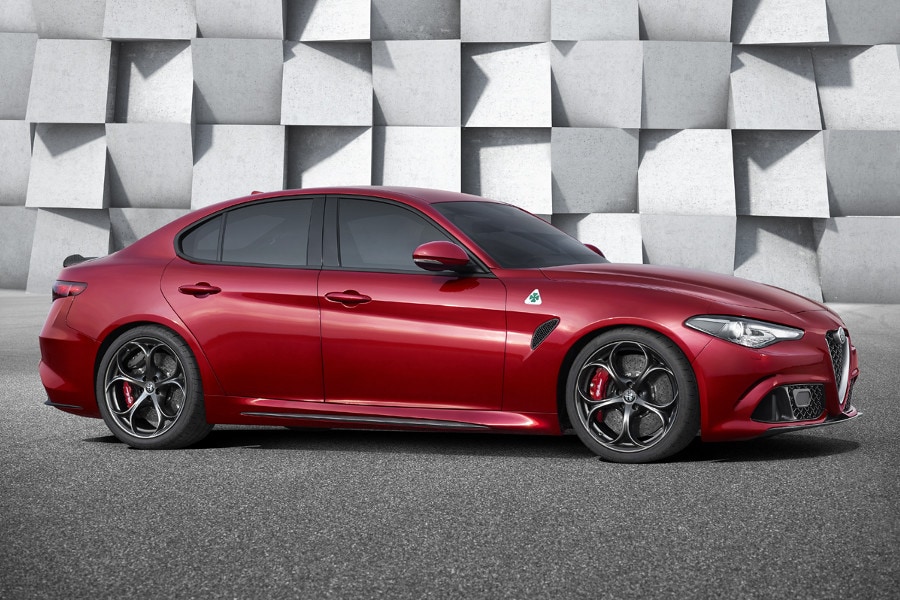 2016 Alfa Romeo Giulia - Exterior - Side View ・ Photo by Buick
It's that time of year again; the new, 2016 model cars are starting to arrive. Redesigned sports cars for 2016 include the Acura NSX, Alfa Romeo Giulia, Audi R8, Audi TT, Buick Cascada, Chevrolet Camaro, Mazda MX-5 Miata, Mercedes-AMG GT, and Mercedes-AMG GT S. Read on for a synopsis of the latest and greatest features of these new 2016 models.
2016 Acura NSX - A modern version of the V6-powered everyday supercar
Out of production since 2005, the Acura NSX makes its return in 2016. Both the original and its new replacement are powered by 3.5 liter V6 engines, but while the original was known as a lightweight 'pure' sports car, the new model features hybrid technology, all-wheel drive, and twin turbos. All these extras might disappoint some drivers who crave the simplicity of what now seems like a bygone era, but the Acura's more than 550 horsepower should help relieve some of that disappointment.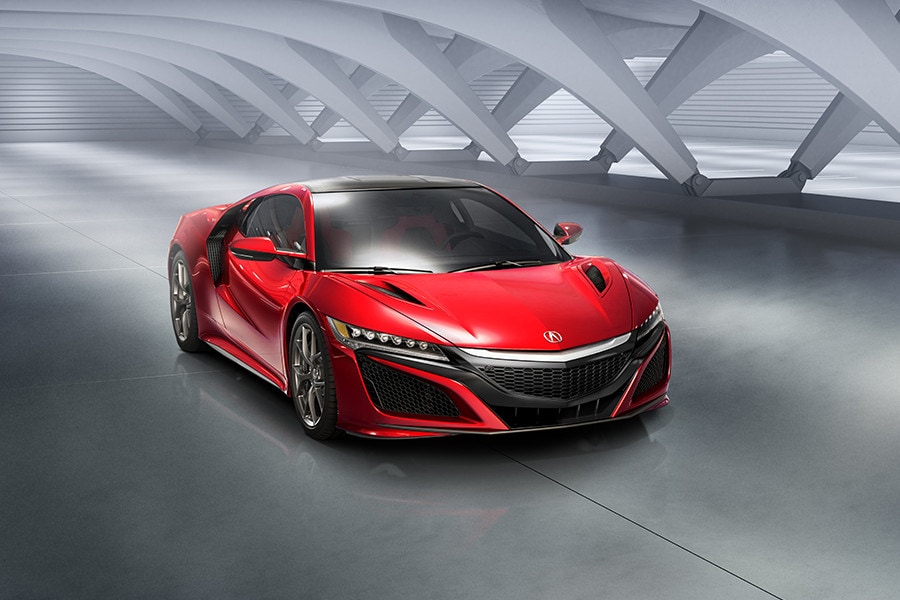 Photo by Acura
2016 Acura NSX - Notable features
To help lower weight while maintaining strength and rigidity, the NSX has an aluminum, carbon fiber, and high-strength steel body with space frame construction. A paddle shifted 9-speed dual clutch transmission gives the driver control over engine RPMs, and the 3-motor Sport Hybrid Super Handling All-Wheel Drive (SH-AWD) system can transfer power between wheels to maximize traction. Inside, the traditional instrument cluster is replaced with a color TFT three-meter instrument cluster with reconfigurable graphics.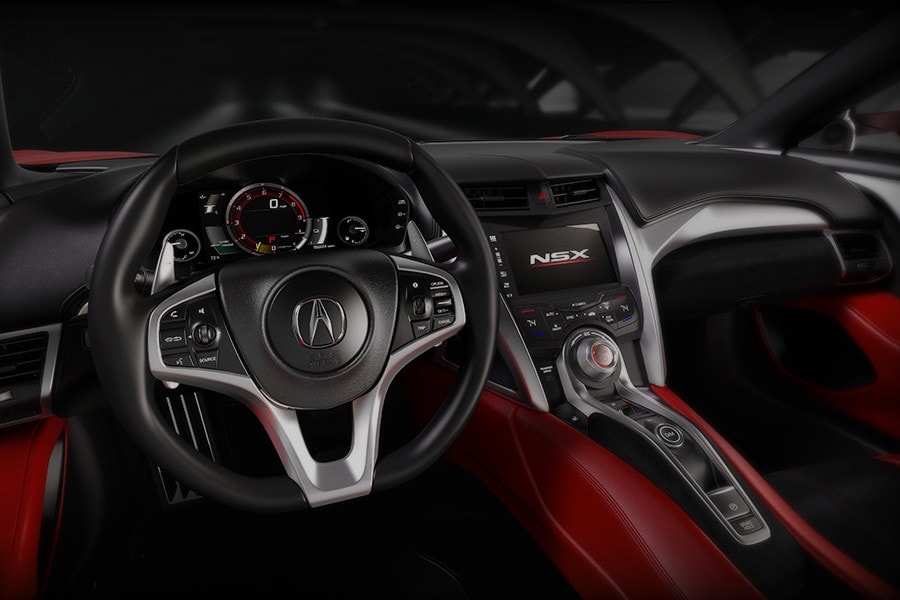 Photo by Acura
2016 Alfa Romeo Giulia - Great looks, Ferrari power, non-Ferrari price
Alfa Romeo has been lacking a rear-wheel drive sedan for more than two decades, and the Giulia looks to be more than ready to make up for that absence. Introduced in Quadrifoglio Verde (or QV), it gets a turbocharged 3.0 liter Ferrari-derived V6 that can put out 503 HP. Thanks to the use of lightweight materials (including carbon fiber and aluminum composite) Alfa says that the QV has the best weight-to-power ratio, at lower than 3 kilograms per horsepower (6.6 pounds per horsepower), which translates into a curb weight of a little over 3300 lbs.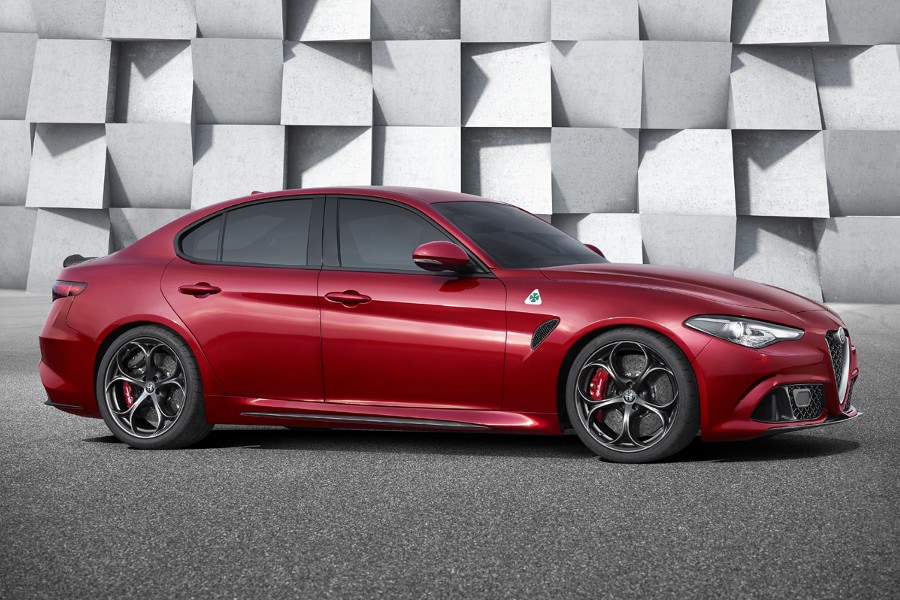 Photo by Buick
2016 Alfa Romeo Giulia - Notable features
For the best possible handling, the Giulia has a perfect 50/50 weight distribution. To eek the most out of the available traction a Torque Vectoring system can control the power delivered to each rear wheel individually, and the Alfa DNA driving mode system comes with Dynamic, Natural, Advanced Efficient, and Racing settings. We eventually expect to see four cylinder and all-wheel drive versions of the Giulia.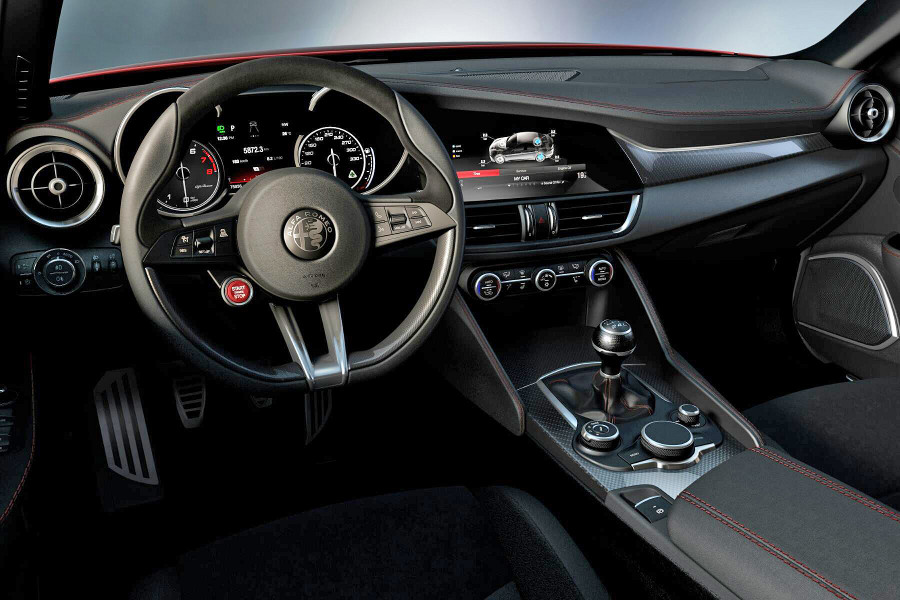 Photo by Alfa Romeo
2016 Audi R8 - The return of the side blade
At first glance the second generation of the Audi R8 might look similar to the old version, but a closer inspection reveals numerous differences. Power is provided by two versions of the 5.2 liter FSI V10 (the V8 is no longer available), making 540 HP in the regular model or 610 HP in the V10 plus model, while weight has been reduced to 3206 lbs, a reduction of over 100 lbs compared to the previous model. The sprint from 0-62 mph takes 3.2 seconds in the V10 plus, while the top speed is 205 mph.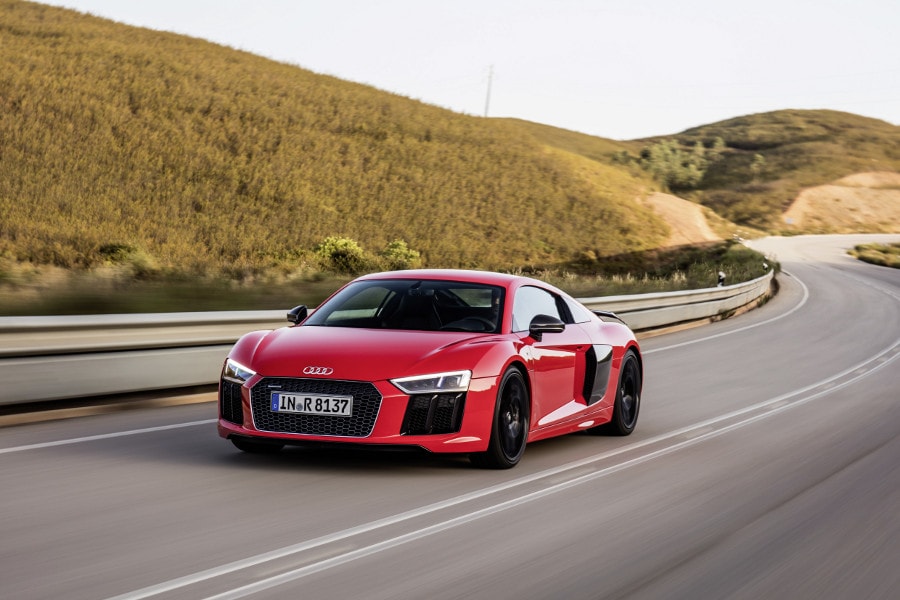 Photo by Audi Media Services
2016 Audi R8 - Notable features
The new Audi R8 features extensive use of carbon fiber reinforced plastics and aluminum, including some new alloys. The previous car's distinctive side blades make a return, but they are now split into two and separated by a strip of the car's body. The quattro all-wheel drive system normally sends 100 percent of power to the rear wheels, but can divert up to 100 percent of the torque to the front wheels if necessary, while the S tronic gearbox has a coasting mode that is activated when the driver's foot is removed from the accelerator at speeds above 34 mph. For even more control, carbon fiber ceramic bake discs and Audi's magnetic ride shock absorbers are available.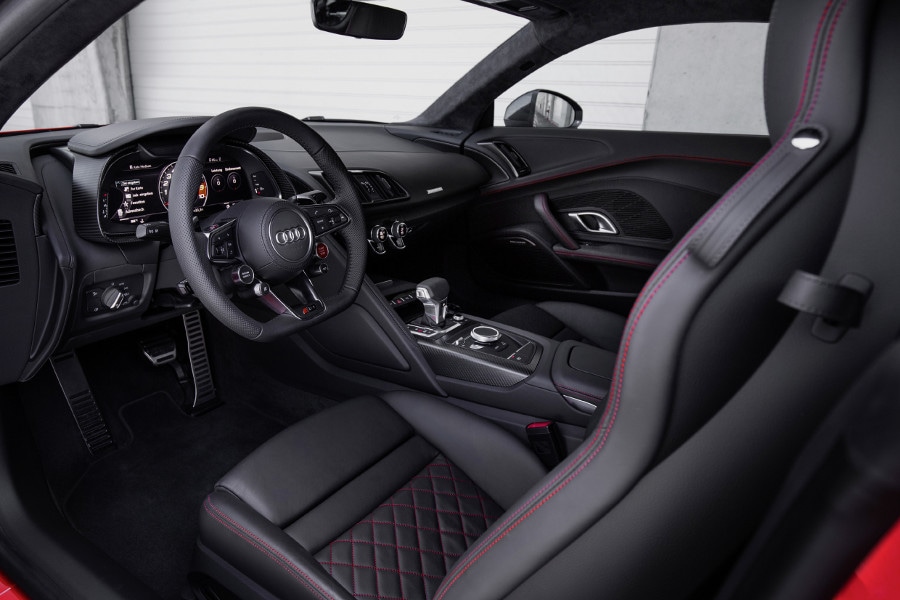 2016 Audi TT - All weather fun
The new 2016 Audi TT pays tribute to its past, featuring the same short overhangs and broad wheel arches as the original, but in a more angular wrapper. The TT Coupe and Roadster are powered by a turbocharged 2.0 liter engine that puts out 220 horsepower and 258 lb-ft of torque, while the TTS (only available in coupe form) manages 292 horsepower and 280 lb-ft of torque from the same displacement. All models offer a six-speed dual clutch S tronic transmission, the quattro all-wheel drive system, and the Audi drive select system.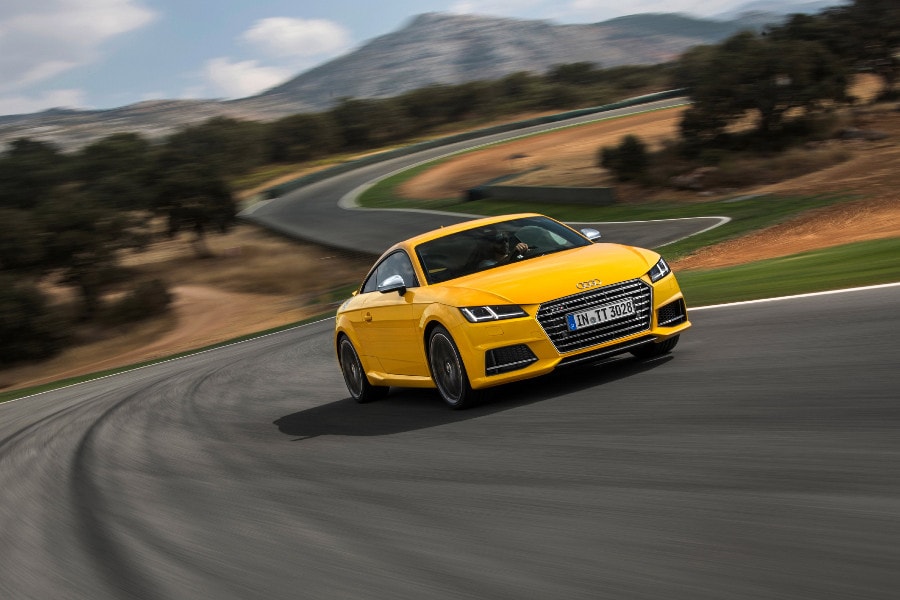 2016 Audi TT - Notable features
The Audi TT features a virtual cockpit, which uses a 12.3 inch TFT display with 3D graphics to combine the functions of the instrument cluster and central MMI system. The Audi drive select system now allows the driver to adjust the quattro all-wheel drive system, shift points, throttle response, and steering, while the TTS' standard magnetic ride suspension features dynamic, auto, comfort, and individual modes. Options include Audi connect with online services, auto-dimming and power folding exterior mirrors, and a 680 watt Bang & Olufsen Sound System that uses 12 speakers for 5.1 surround sound.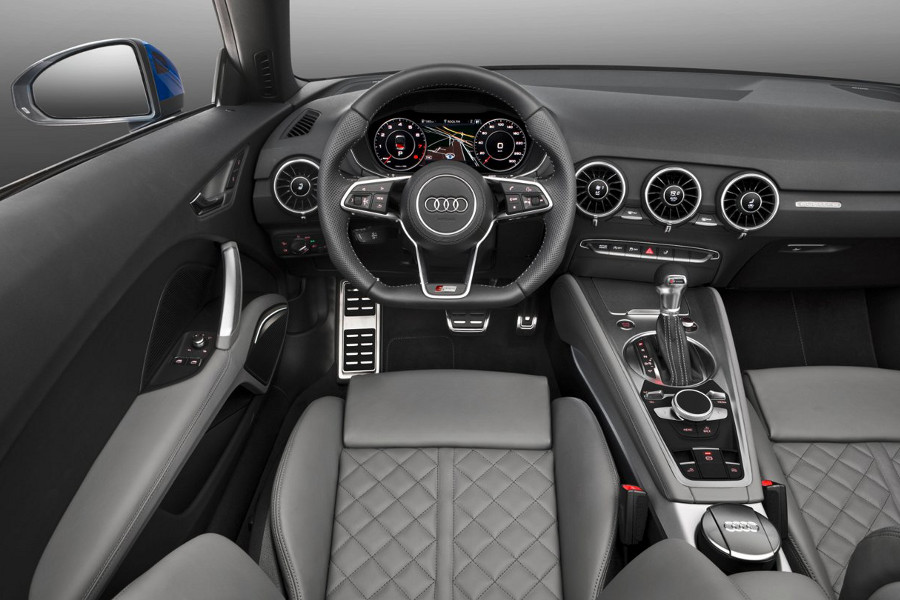 2016 Buick Cascada - A new Buick loses its top for the first time in 25 years
The 2016 Buick Cascada is all-new for North America, though production of the nearly identical Opel Cascada started in 2013 in Europe. Though most convertibles now use folding hard tops, the Cascada makes due with a soft top. While it might not be quite as solid as a hard top, it does feature thermal and acoustic insulation and can be lowered in only 17 seconds. A sport lowered chassis, StabiliTrak technology, 20 inch wheels, and a HiPer Strut suspension keeps the car on the road and helps tame the 200 horsepower from the turbocharged 1.6 liter engine.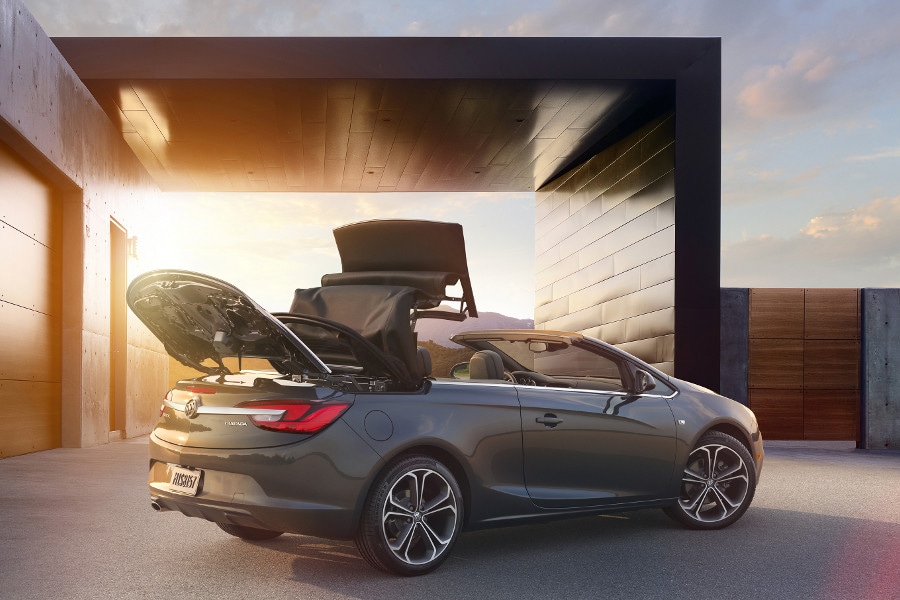 Photo by Buick
2016 Buick Cascada - Notable features
The Cascada features the Easy Entry system that tilts and automatically slides the front seats forward for convenient access to the second row; for more storage, the 50/50 rear seats can be folded flat. Once inside, an electric seatbelt presenter slides forward, putting the seatbelt buckle into your hand. OnStar 4G LTE with a Wi-Fi hotspot is included (with a 3GB/3-month trial), as is the Buick Intellilink system and navigation.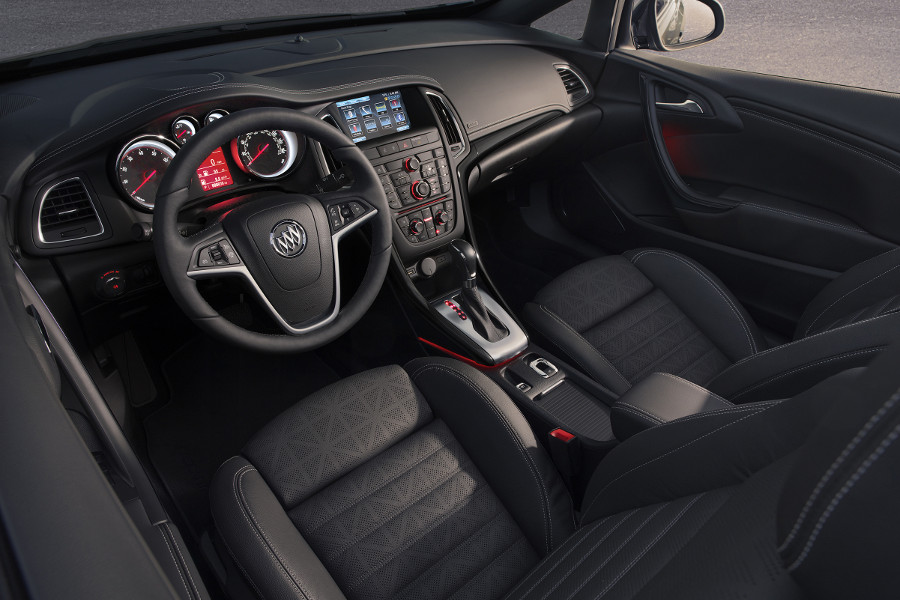 Photo by Buick