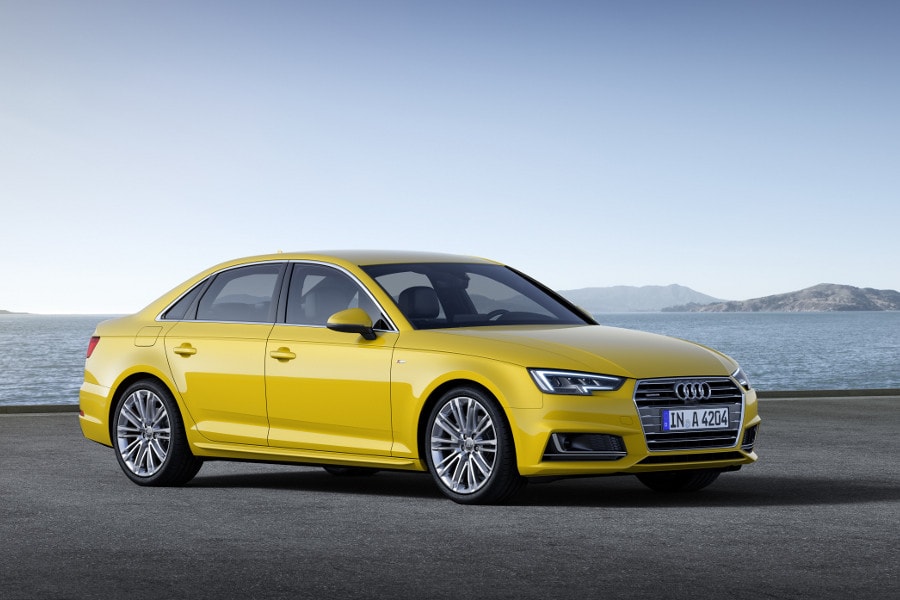 2016 Audi A4 - Exterior - Yellow - Front Passenger Three-Quarter View ・ Photo by Audi Media Services
With the amount of tech in luxury cars these days, and the rate at which technology is progressing, models in the segment can get old quickly. Models that have been redesigned for 2016 include the Audi A4, BMW 7 Series, Cadillac CT6 and Jaguar XF, and they should be on top of their games. Find out more about these models on the next few pages.
2016 Audi A4 - More aerodynamic and less weight: win-win
During the development of the new 2016 Audi A4, high priority was placed on the reduction of CO2 emissions. In order to achieve this goal, Audi worked to improve aerodynamics and reduce weight, and so the car features a best in class drag coefficient of 0.23, and is up to 265 pounds lighter than the previous generation. Power is supplied by a turbocharged 2.0 liter TFSI engine that puts out 220 horsepower and 258 lb-ft of torque. Three transmissions are available, an eight speed Tiptronic automatic or a six speed manual is available on quattro all-wheel drive models, while a multitronic continuously variable automatic is used on front-wheel drive versions.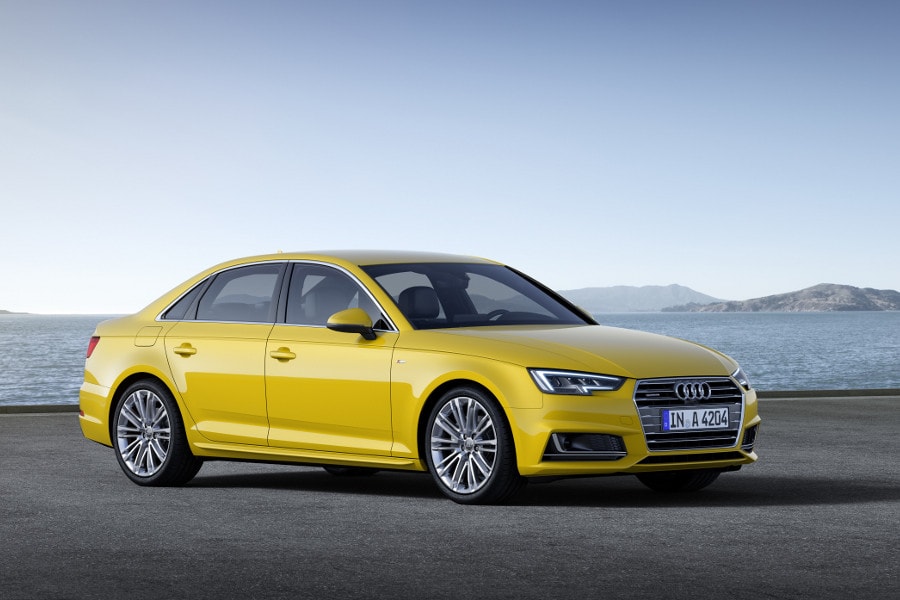 Photo by Audi Media Services
2016 Audi A4 - Notable features
A4s equipped with the MMI Navigation plus system include a 7-inch display screen and available Audi connect, which offers in-vehicle Wi-Fi for up to eight passenger devices, Google Earth Mapping, and real-time access to information. An optional Bang & Olufsen Sound System features 14 speakers and Dolby Digital 5.1, while all models come with SiriusXM Satellite Radio and an SD card slot. Also available is Audi drive select, which provides advanced control of the vehicle's adaptive suspension, dynamic steering, transmission shift characteristics and engine response. Other electronic helpers include side assist and the Audi parking system.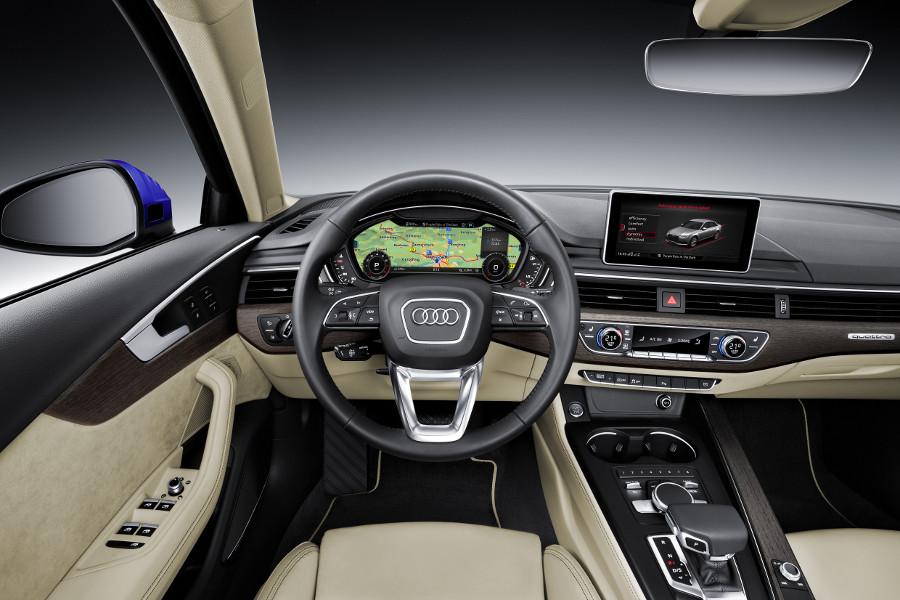 Photo by Audi Media Services
2016 BMW 7 Series - The (carbon-fiber-reinforced) plastic luxury car
BMW's 7 Series is entering its 6th generation in 2016 with the extensive use of aluminum and carbon-fiber-reinforced plastic (CFRP), which lowers its curb weight by 86 kilograms (190 pounds) and shortens the sprint from 0 to 60 miles per hour to 4.4 seconds. The updated styling includes a front grille complete with active grille shutters to improve aerodynamics when air for cooling is not needed. If you plan on spending a lot of time in the rear seats, a long-wheelbase version is available.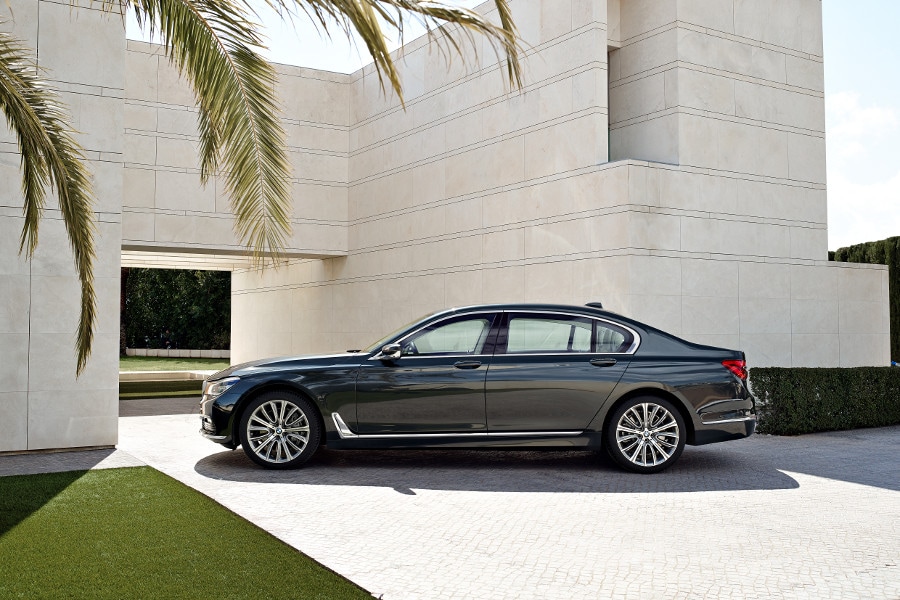 Photo by BMW Media
2016 BMW 7 Series - Notable features
The 7 Series comes with the newest version of the iDrive interface, which now features Gesture Control that lets you tap and swipe the air instead of physically pushing buttons. The head-up display is the industry's largest, and the eight-speed automatic gearbox can now use the navigation system to learn the road and manage gear changes. Rear seat passengers get seats with heat, ventilation, and massage, as well as a panoramic roof.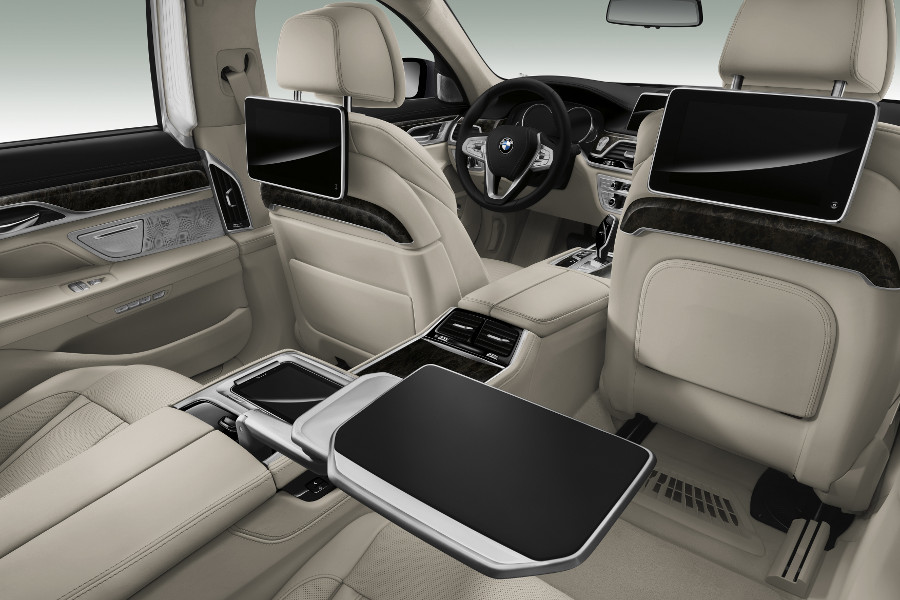 Photo by BMW Media
2016 Cadillac CT6 - Cadillac's modern take on the old-school large rear-wheel drive sedan-
The CT6 is a large luxury car, but with a curb weight less than 3,700 pounds and a 400 horsepower turbocharged V6 (and available all-wheel drive), its not in the traditional Cadillac sense. Designed for increased control, handling, and stability, the new lightweight vehicle architecture combines aluminium and high-strength steel into a single frame for increased rigidity and quieter acoustics. Despite the light weight and focus on athleticism, the CT6 maintains Cadillac's reputation for luxury with a high quality interior.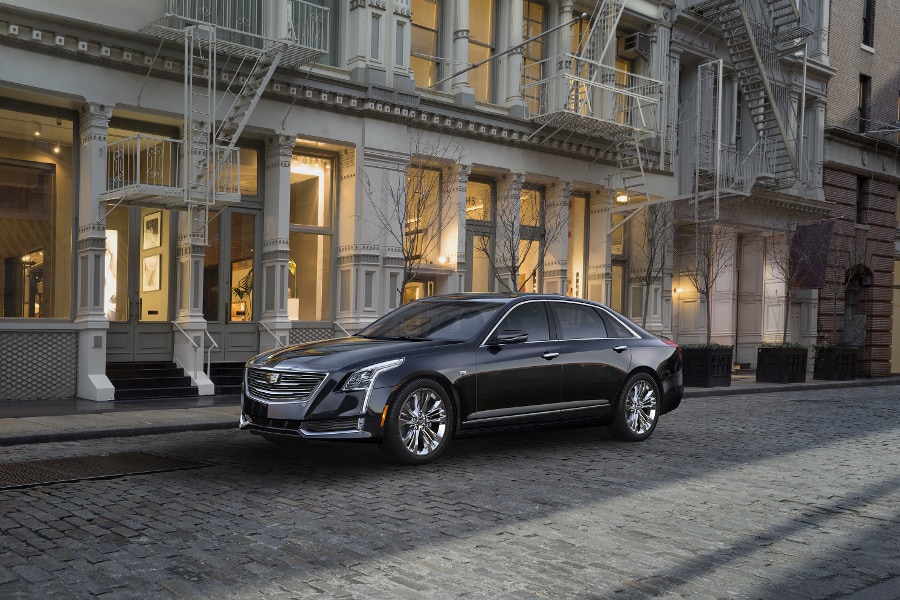 2016 Cadillac CT6 - Notable features
Each seat in the Cadillac CT6 comes with available personal seat healing/cooling and dynamic pressure technology plus available multi-setting massage programs, and reclining rear seats are available. The available Bose Panaray Sound System uses 34 strategically placed speakers to ensure that each passenger gets the best sound, and the infotainment system features handwriting recognition and a tactile screen that lets you feel the cursor as it moves. A Night Vision system is optional, and can show people and large animals lurking in the dark.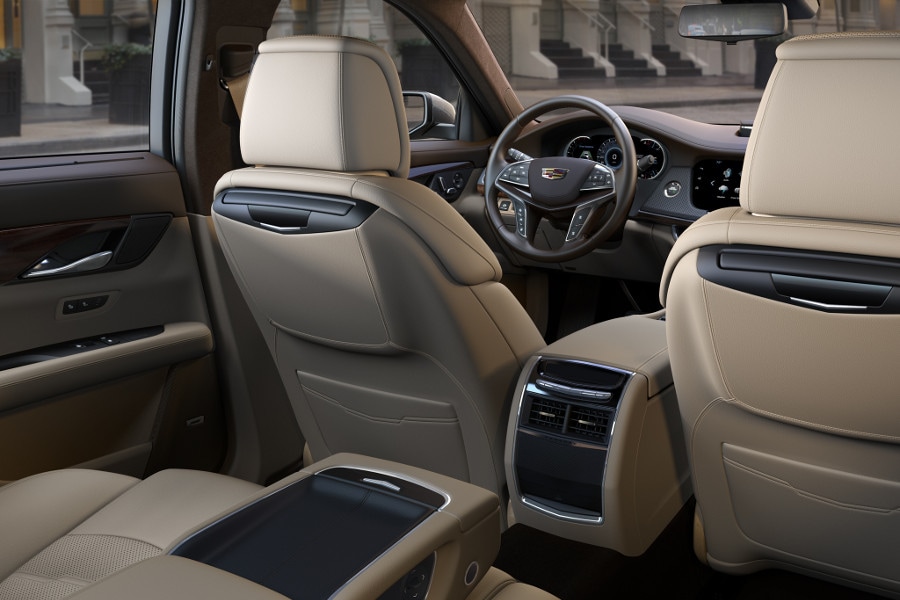 2016 Jaguar XF - Successfully following in its ancestors footsteps
The all-new 2016 Jaguar XF's styling is an evolution of the previous generation, though now it makes use of an Aluminum Intensive Architecture, which is both stiffer and lighter than steel. Thanks to a bump in length, rear seat passengers have a bit more leg and knee room. Strong and light aluminum components are also used in the suspension, improving ride and handling. The XF is powered by a 3.0 liter supercharged V6 making 340 or 380 horsepower, depending on the model, both available in rear or all-wheel drive; gone (at least for now) are the 4-cylinder and V8 engine options.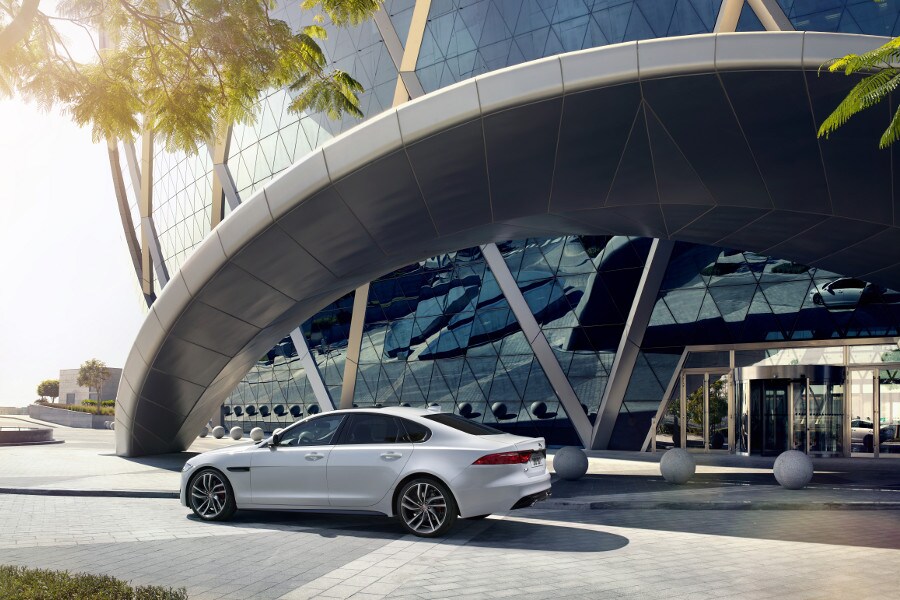 Photo by Jaguar
2016 Jaguar XF - Notable features
The Jaguar XF comes with All Surface Progress Control (ASPC), a type of low speed cruise control (it operates between 2 and 19 miles per  hour) that helps drivers cope with low traction situations. Driver aids include Autonomous Emergency Braking, parkings aids, and Lane Keep Assist (LKA) with Driver Conditioning Monitor (DCM) which analyses driver inputs to detect lapses in concentration due to tiredness. An available Heads-Up Display uses laser technology to display a clear  image on the windscreen showing vehicle speed, navigation, cruise control notifications, and Traffic Sign Recognition data. A 12.3 inch TFT screen replaces the conventional instrument cluster, with four preset display themes, and full screen navigation.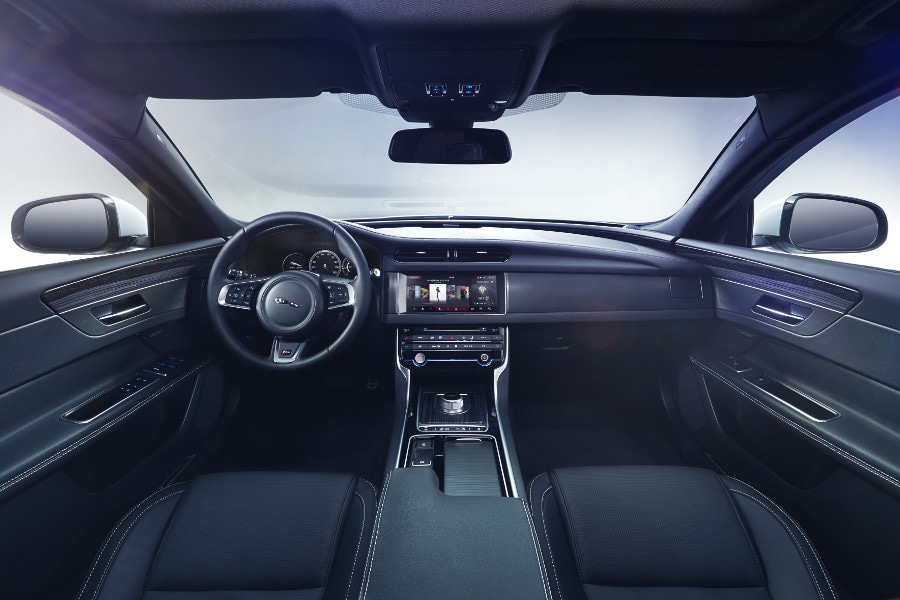 Photo by Jaguar