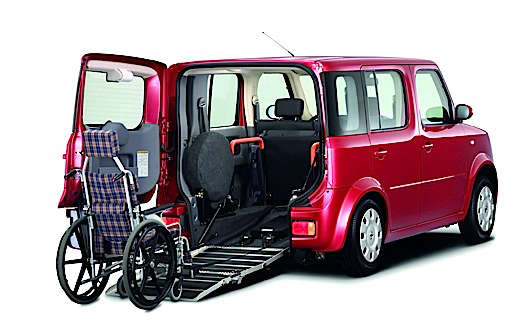 When it comes to providing innovation for all, you can be sure Nissan hasn't forgotten about the mobility market. In fact, the automaker recently announced a new Mobility Assist Program that will make it easier than ever for physically challenged customers to enjoy award-winning vehicles like the Nissan Altima and Nissan Pathfinder.
Under the terms of the Mobility Assist initiative, Nissan will reimburse customers with up to $1,000 to have qualifying adaptive equipment installed on new Nissan vehicles, covering items such as hand controls, lifts, left-foot accelerators and rotating seats that improve vehicle ingress/egress. The equipment has to be installed by an expert certified by the National Highway Traffic Safety Administration, however, and vehicles must be upfit within six months of purchase or lease from an authorized Nissan dealer. Also, requests for reimbursement must be made within 90 days of installation.
"Nissan Mobility Assist allows us to further broaden the appeal of an already diverse product lineup and truly live up to our corporate motto of 'innovation and excitement for everyone,'" said Fred Diaz, divisional vice president, Nissan Sales and Marketing. "By helping defray the costs of medically necessary upfits, we're increasing the mobility of our customers nationwide."
For more about Nissan's Mobility Assist Program, please visit http://NissanUSA.com/mobility.