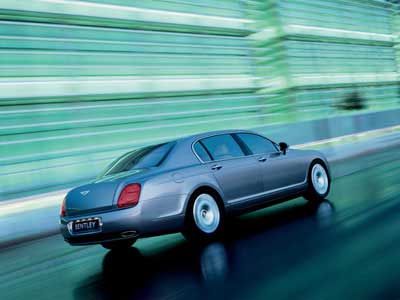 Whatever your definition of luxury, there is a new 2006 model that will fit your needs as well as the size of your wallet. To some, true luxury represents the pinnacle of status and the finest of appointments, as found in the 2006 Bentley Continental Flying Spur. Style and image are sometimes all that matters, and for 2006, no new luxury car is sexier than the Jaguar XJ Super V8 Portfolio. Technology geeks and people who seek the ultimate in performance will be pleased by the revived 2006 BMW M5. And it seems like plenty of customers are ready to buy an upscale car equipped with creature comforts and usable space, but which doesn't take a big bite out of the pocketbook, like the 2006 Audi A3 or 2006 Saab 9-3 SportCombi. Check out the most important new luxury cars for 2006. There are few cars that can match the luxury of a Bentley. Set to go on sale in early 2006, the 2007 Continental Flying Spur is sure to be a must have for the few that can afford a car of this caliber.
Audi A3
Considered the entry-level model for Audi, the 2006 A3 is an affordable and sporty five-door hatchback designed to appeal to young buyers. Offered with either a 2.0-liter four-cylinder motor producing 200 horsepower and 207 lb.-ft. of torque or a beefier 3.2-liter V6 pushing 250 horsepower and 237 lb.-ft. of torque, the 2006 Audi A3 is a fun drive. The smaller 2.0T engine gives you the option of a six-speed manual transmission or Audi's excellent Direct Shift Gearbox (DSG), which is a clutchless manual transmission. Choosing the 3.2-liter V6 limits you to the DSG, which is no bad thing.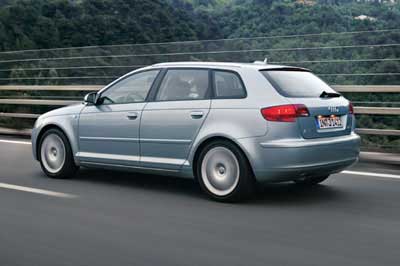 Audi A6
An important addition to the Audi lineup, the new 2006 A6 Avant wagon features seating for five and almost 34 cubic feet of luggage capacity, making it a logical consideration when shopping for an upscale family car. The 2006 Audi A6 Avant comes with a 3.2-liter, 255-horsepower V6 linked to a six-speed automatic transmission that delivers power to all four wheels through Audi's Quattro AWD system.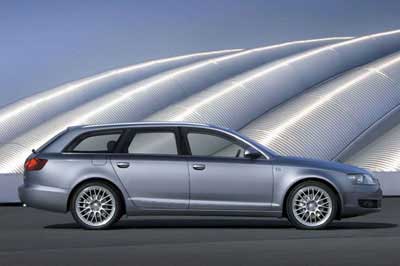 Audi RS4
Sitting an inch lower than a stock A4, the 2006 Audi RS4 looks serious even at first glance. With 418 horsepower and 317 lb.-ft. of torque, it clearly is serious. The Audi RS4 can scream from 0-60 mph in a mere 4.5 seconds, and Audi also claims a 0-to-124 mph speed of 16.6 seconds. That's fast. Contributing to those numbers is the use of lightweight aluminum for the hood, front fenders and suspension pieces, and the installation of ultra-light sport seats.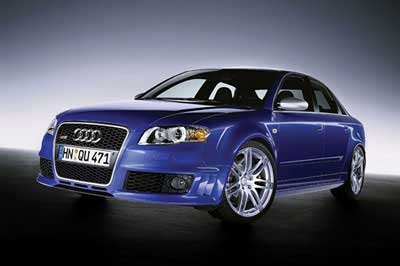 Bentley Continental Flying Spur
An instant hit at its debut at the 2005 New York Auto Show, the 2006 Bentley Continental Flying Spur is a four-door version of the Bentley Continental GT. Though it's big, the Flying Spur is no couch potato. Powered by a Volkswagen-sourced, 6.0-liter, W12 engine, the Flying Spur's 551 horsepower and 470 lb.-ft. of torque launch this super luxury sedan to 60 mph in a mere 4.9 seconds. All that power is delivered to the wheels through a six-speed transmission with shift paddles mounted at your fingertips.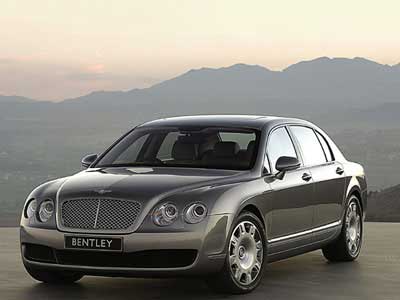 BMW 3 Series
The new 2006 BMW 3 Series is all about design. Carrying the look down from the 7 Series and 5 Series, the 3 Series now follows closely in their footsteps, but with careful sculpting and softening the result is more pleasing to the eye. The 3 Series has always dominated its class and now with this redesign it's better than ever. Depending on which model you choose, you can get a 215-horsepower or 255-horsepower engine with either a six-speed manual or a six-speed automatic transmission.
BMW 5 Series Sport Wagon
European luxury wagons are popular with moneyed shoppers who don't want or need an SUV, and the new 2006 BMW 5 Series Sport Wagon is definitely one to consider. Powered by a 3.0-liter, 24-valve, 255-horsepower six-cylinder motor linked to a standard six-speed manual transmission, the 2006 BMW 5 Series Sport Wagon includes an x-Drive AWD system and stability control. Optional enhancements are a six-speed automatic with manual shift modes, and 18-inch wheels with run-flat tires.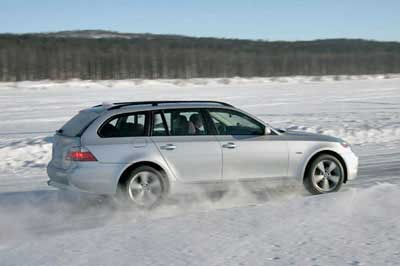 BMW 7 Series
For 2006, the BMW 7 Series gets a minor redesign to soften the controversial styling cues of the previous year. Most notable is the new rear trunk lid, seen here. A new 4.8-liter V8 with maximum output of 360 horsepower means the nameplate changes from 745i to 750i. Models equipped with the V-12 engine retain their 760 nomenclature.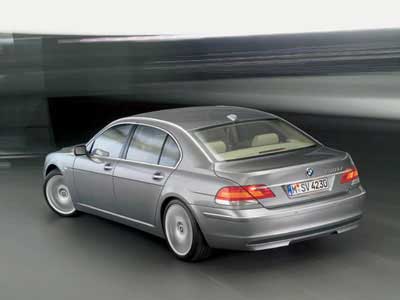 BMW M5
It seems there is always someone out there seeking perfection. For most buyers, the BMW 5 Series will fill every need. But for those few who desire more of everything, and can afford it, there is the 2006 BMW M5. With an astounding 500 horsepower produced at the touch of a button from the 5.0-liter V10, the M5 is one serious performance sedan. That 500 horsepower is only available when chosen. The M5 offers driver the option of the standard 400 horsepower or the 500 horsepower by pushing a button on the dash. Distributing the power to the rear wheels is a seven-speed automatic transmission offering drivers diverse shift settings. The M5 also wears braking upgrades, a revised suspension, and 19-inch rims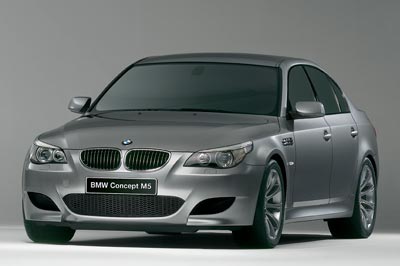 Cadillac DTS
The 2006 Cadillac DTS is a re-worked model based on the outgoing DeVille platform. Still front-wheel-drive – the last one in Cadillac's stable – the DTS is powered by one of two available Northstar 4.6-liter V8 engines. The standard engine offered in Luxury models produces more torque and 270 horsepower. The optional engine comes in the Performance Package and offers less torque but twenty more ponies. Either is mated to a standard four-speed automatic transmission.
Cadillac STS-V
When an enthusiast thinks of a performance sedan, Cadillac usually doesn't come to mind. Well, Cadillac is trying to change that. The new 2006 STS-V is stepping into the arena and is well outfitted with a 4.4-liter, supercharged V8 that produces a stunning 469 horsepower and 439 lb.-ft. of torque. All of that power is run through a six-speed automatic transmission to the rear wheels. Notably, the 2006 Cadillac STS-V now holds the honor of possessing the most horsepower of any Cadillac ever created.