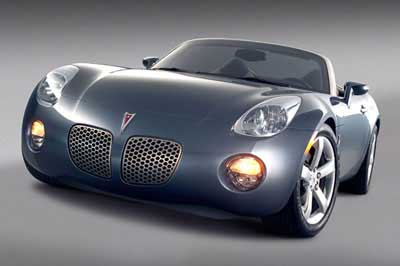 To an enthusiast, few experiences in life are more thrilling than top-down motoring or tons of horsepower, and combining the two can put people who love to drive into a state of nirvana. For 2006, several manufacturers are offering new models guaranteed to raise a pulse, such as the Pontiac Solstice, Chevrolet Corvette Z06, or have enhanced existing models like the Cadillac XLR with more horsepower and torque. But even if having the wind in your hair or a team of horses underfoot isn't your thing, there are stylish mainstream models like the Honda Civic Coupe and Pontiac G6 Coupe to consider. See what's new in a swoopy coupe or cool convertible for 2006. The 2006 Pontiac Solstice is just one of many hotly awaited new coupes and convertibles for the new year.
BMW M6
When it comes to mixing style, luxury and performance, few cars are in the same category as the BMW M6. With just more than 500 horsepower pumped from the V10 engine residing under the hood, you can imagine the fun and exhilaration this car can offer. All that power is run through a seven-speed SMG (Sequential Manual Gearbox) transmission. The SMG transmission offers the driver two modes of operation and several shift programs in each of those modes. In manual mode, there are six shifting options available to control gear changes. In automatic mode there are five choices. And to make sure the powertrain is most effective, BMW kept weight down through extensive use of Carbon Fiber Composite for the roof and various body panels. Expect a price tag close to $100,000 when this bad boy rolls in from Munich.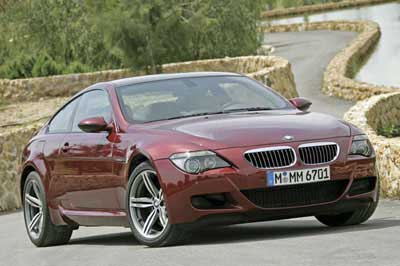 Cadillac XLR-V
What do you do when your "image car" is losing its luster? If you're Cadillac you inject it with a healthy dose of horsepower. Rather than dress the new XLR-V in upgrades, Cadillac smartly chose to give it performance capabilities more in tune with its design. With 443 horsepower from a 4.4-liter V8 and suspension modifications to ensure the added power is put to best use, the 2006 Cadillac XLR-V commands renewed respect. You can tell the difference between the XLR-V and the standard model by looking at the mesh grille, the bulging hood, and the special multi-spoked wheels.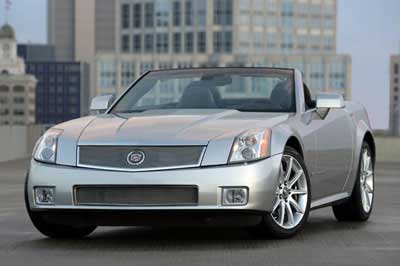 Chevy Corvette Z06
With touted performance figures from Chevrolet and rave reviews from the few lucky media types that have gotten behind the wheel, the Chevrolet Corvette Z06 is becoming legendary before its release. With 505 horsepower and 470 lb.-ft. of torque from a hand-built LS7 engine running through a six-speed transmission, it is no wonder 0-60 acceleration times are estimated at 3.7 seconds. Chevrolet engineered the Z06 to be a world-class sports car and it appears they nailed the target.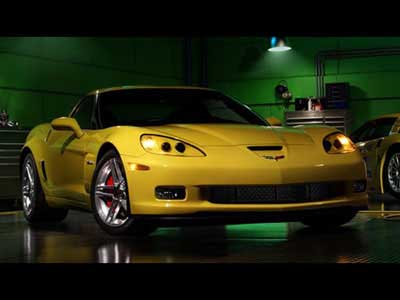 Chevy Monte Carlo
A family of new V6 engines and a completely redesigned front end highlight the big changes for the 2006 Chevrolet Monte Carlo. The standard 3.5-liter V6 engine delivers 211 horsepower with the larger 3.9-liter producing 242 horsepower thanks to bigger displacement combined with variable timing and variable intake technology. Other changes for 2006 include a re-styling of the rear fascia, an updated interior, and an upgraded suspension.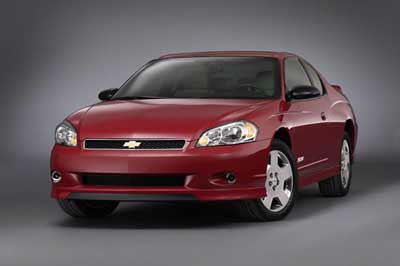 Chevy Monte Carlo SS
Chevrolet finally delivers a NASCAR-worthy version of the Monte Carlo for 2006. Designated as the SS model, it gets a 5.3-liter small-block V8 that delivers 303 horsepower and 323 lb.-ft. of torque. The V8 also uses Displacement on Demand technology to shut off half the engine's cylinders for improved fuel economy under cruising conditions. Only problem is, the V8 still drives the front wheels, but we'll take what we can get. The 2006 Chevrolet Monte Carlo SS rides on a re-tuned suspension designed to provide increased roll stiffness and ride control. The SS is also fitted with 34mm hollow stabilizer bars up front and a hollow 18mm bar at the rear. Eighteen-inch alloy wheels with W-rated tires complete the package.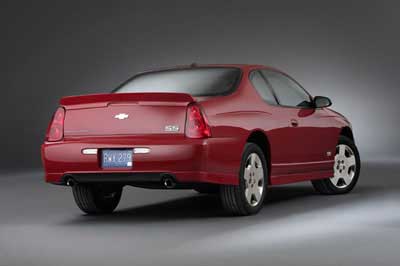 Dodge Viper Coupe
With the Corvette Z06 stealing attention from the Viper, Dodge has upped the ante for 2006. With 500 horsepower and 500 lb-ft. of torque (the same as the Corvette, but with 30 more lb.-ft. of twist) being squeezed from the monster V-10, the Dodge Viper has cemented its dominance as the most powerful American sports car on the road today. And now, for 2006, a coupe has been added to lineup to expand the Viper's appeal and create a track-ready version for racing enthusiasts. Major changes for the 2006 Dodge Viper SRT-10 Coupe are the addition of a double-bubble top, which allows extra room for drivers and passengers wearing helmets, as well and extra space for a roll cage. The Dodge Viper SRT-10 Coupe rides on 18-inch front and 19-inch rear wheels wrapped in Michelin run-flat tires.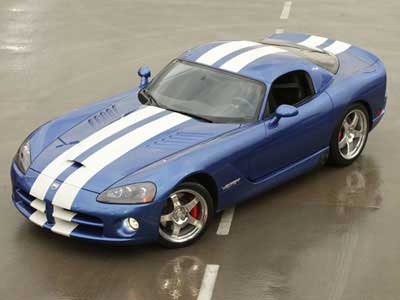 Honda Civic Coupe
Radically cab-forward in terms of design, the 2006 Honda Civic Coupe possesses a strong European flavor, a spirited driving character, and an upscale ambience that belies its fully-loaded price of around $20,000. Coupled with Honda's technologically-advanced four-cylinder engines – among the most fuel efficient and least polluting available today – and a nearly complete roster of safety equipment, the all-new 2006 Honda Civic looks to be a smash hit.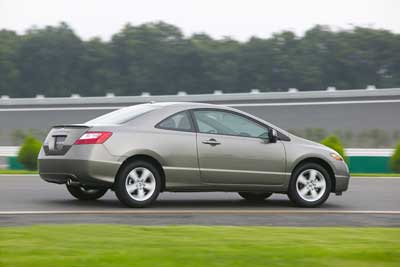 Honda Civic Si
For 2006, in celebration of the 20th anniversary of the Civic Si, Honda unleashes a completely redesigned version of its performance icon, based on a two-door coupe body style and sporting enough fun-to-drive hardware that it instantly becomes the new standard by which sport compact cars must be measured. At a starting price of less than $20,000, the 2006 Honda Civic Si should be on your shopping list if you're looking for a fun, frugal coupe.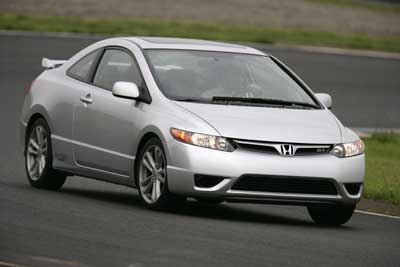 Mazda MX-5 Miata
Until now, the Mazda Miata had not undergone a total redesign since its introduction in 1989. Now designated the MX-5, the new Miata is larger in size inside and out. Fresh styling incorporates a little of the RX-8, especially in the front fenders, but still retains its undeniable Miata silhouette that the motoring public has come to know and love since its introduction. Powering the 2006 Mazda MX-5 Miata is a 2.0-liter engine producing 170 horsepower and 140 lb.-ft. of torque. Three transmissions are available to suit your driving style. First up is a standard five-speed short-throw manual, with a six-speed gearbox available at extra cost. For those that want a sports car but don't like the idea of shifting, a six-speed automatic with paddle shifters is available.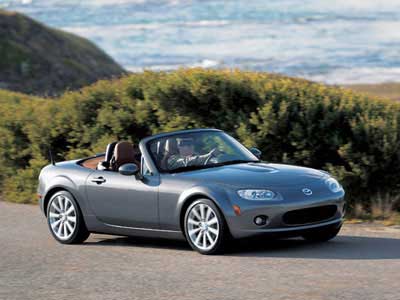 Mitsubishi Eclipse
Mitsubishi has never shied away from bold designs when it comes to the Eclipse. That hasn't changed with the car's redesign for 2006. Like it or not, the new Eclipse is bold and borrows from no one when it comes to its new skin. The 2006 Mitsubishi Eclipse is powered by a 162-horsepower, 2.4-liter inline four-cylinder engine on the GS model or a 263-horsepower, 3.8-liter V6 kicking out 260 lb.-ft. of torque on the GT version. Choose the Eclipse GT and you'll get the choice of either a six-speed manual or a five-speed Sportronic automatic with sequential manual shifting. The Eclipse GS offers the choice of a five-speed manual or a four-speed Sportronic automatic with sequential manual shifting.