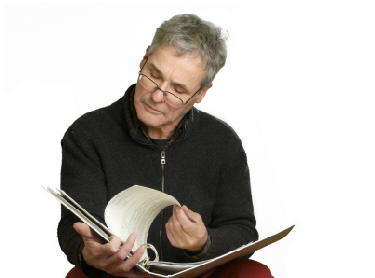 Earlier this week, the U.S. Environmental Protection Agency and the Department of Transportation introduced their unified proposal for new fuel efficiency and CO2 emissions standards, and a couple of numbers jumped out pretty quickly. Naturally, the news that meeting these benchmarks would cost carmakers about $60 billion got a lot of attention, with people left to wonder how Chrysler and General Motors, which together already owe more than this amount to U.S. taxpayers, can absorb such a heavy load.
And that's not to say it will be a cakewalk for Ford, Toyota or any of the other major players here. Even for those automakers that aren't in debt, there's still a matter of walking toward profits before they can run after the billions needed to meet these new regulations.
Putting aside the price tag, there's the matter of what's being purchased with this money: a 2016 U.S. vehicle fleet that averages 35.5 mpg and 250 grams per mile of CO2 emissions.
Now, most industry gadflies are circling around that first number, which I understand: The battle over CAFE standards and fuel efficiency has been going on since the first such regulations were introduced in the 1970s, and the politics around this country's oil dependency has greatly overshadowed the worries about global warming.
But regardless of all the debate over greenhouse gases '" and all of the loopholes in the new regulations '" the fact remains that OEMs selling in the U.S. market are going to have to reduce the CO2 emissions from their vehicles.
As I touched on in yesterday's column, this is where electric vehicles are going to come in handy. The government's regulations are concerned with tailpipe emissions '" not any emissions that may arise in the manufacturing of vehicles or, say, recharging them '" and vehicles running under electric-only power don't make any.
Beyond EVs, however, the carbon dioxide starts building up pretty quickly. The usual suspects '" Toyota Prius, Honda Insight and Ford Fusion/Mercury Milan Hybrids (pictured above) '" set the pace, with CO2 emissions levels of 127, 150 and 162 grams/mile, respectively. But once you get out of the hybrids, you also get out of the one hundreds '" and into some pretty tiny cars. The Toyota Yaris is the best rated gasoline-powered car, at 205 grams/mile, with the MINI/MINI Clubman at 206, the Toyota Corolla at 210, the Honda Fit at 211, the Kia Rio at 216 and the Chevrolet Aveo at 220.
On the diesel side, Volkswagen's trio of the Jetta, Golf and Jetta Sportwagon all hover between 225 and 232, the latter mark also '" unsurprisingly '" equalled by the Audi A3 diesel. On the other hand, there's a lot less green in Mercedes-Benz' Bluetec products, none of which come in under the magic 250 mark. In fact, the GL320 puts out 413 grams/mile of CO2.
A few other random spot-checks show the following ratings, again, all in grams/mile of CO2 tailpipe emissions: Honda Civic, 222; Hyundai Elantra, 237; Ford Fusion (non-hybrid), 248; Nissan Altima, 251; Chevrolet Malibu, 256; Chevrolet Equinox, 258; Toyota Camry, 259; Honda Accord, 262; Jeep Patriot, 264; Subaru Outback, 279, Honda CR-V, 293; Subaru Forester, 298; Toyota Venza, 311; Chevrolet Traverse, 352; Toyota Tundra, 396; Honda Ridgeline, 397; Ford F-150, 404.
In other words, there's a lot of work to do here to get down to the proposed national average, and it's going to cost a lot of money. But as with fuel economy, our friends across the sea are providing some bright spots.
The European Union's emissions standard will be roughly 208 grams/mile beginning in 2015, and OEMs selling there have been making some significant strides in CO2 reductions. According to a recent report by JATO Dynamics, the self-proclaimed "world's leading provider of automotive business intelligence," the vehicles sold by the top 25 brands in the EU during the first half of this year have seen an average CO2 emissions reduction of 9.92 grams/mile compared to last year.
Interestingly, the leader in the study was Chevrolet, which saw an average cut of 24.32 grams/mile, followed by Audi, at 23.04, and Toyota, at 21.76.
Ford also had some good news along this line in Frankfurt, where it introduced the ECOnetic version of the Focus. The "ECOnetic" appellation refers to Ford's family of European vehicles specifically tuned for a low impact on the environment and at the gas pump. For example, this new ECOnetic Focus packs a clean diesel and "Auto-Start-Stop" technology, which turns off the vehicle's engine when it's not in motion and seamlessly restarts it when the driver steps on the gas. As a result, Ford's claiming the Focus puts out the equivalent of only about 158 grams/mile of CO2 emissions, and that's on top of a combined 74.2 mpg on the European cycle.
The short story here? If U.S. automakers spend some of that $60 billion simply on getting their American vehicle lineups aligned with their European ones '" and get the American vehicle buyers to purchase them '" the OEMs will be able to concentrate on the important things: Like repaying the money I '" and a couple hundred million other people '" already have lent them.