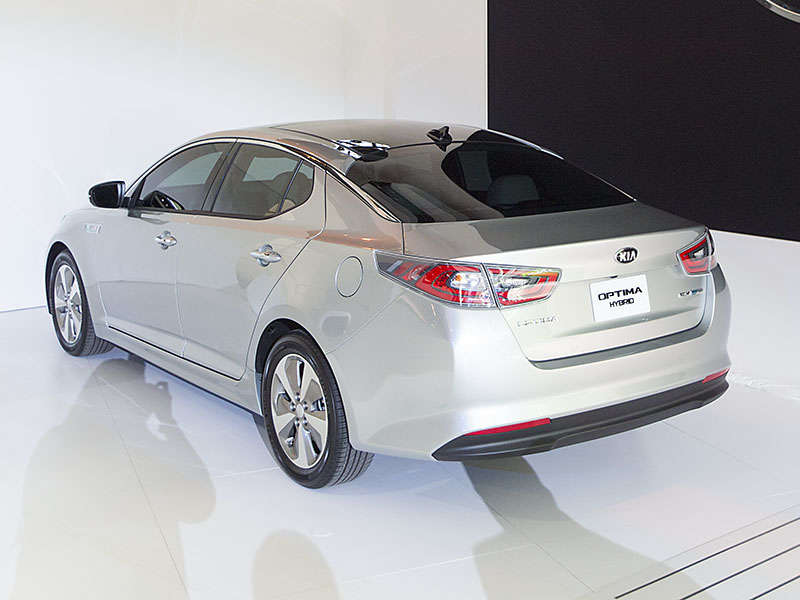 The 2014 Kia Optima Hybrid shares the same refreshes made in the gas-powered 2014 Kia Optima that went on sale last fall. Additional hybrid-only refreshes include new front and rear design, new wheels and bright LED front lighting. Although, for the most part, the car is a hybrid version carryover, Kia claims the car has added efficiencies, but those additions don't change the mpg ratings. It remains mostly unchanged with the base version LX receiving a rating of 36-city and 40 highway mpg, which remains a good, competitive number for a midsize hybrid sedan.
What's New for the 2014 Kia Optima Hybrid:
Kia has given the Optima Hybrid new, more aerodynamic front and rear fascias that focus on efficiency, and, because it borrows from the face-lifted gas-powered Optima, more upscale features and options like optional white leather seats with blue trim and an optional 8-inch navigation and telematics screen featuring UVO eServices and an 8-speaker Infinity sound system. 
The hybrid system is unchanged, however. A 2.4-liter Atkinson cycle four-cylinder engine makes 159 horsepower and 154 lb-ft of torque and the AC synchronous electric motor gets a supplemental 47 hp for a total he total output of 199 horsepower and 235 lb.-ft. of torque.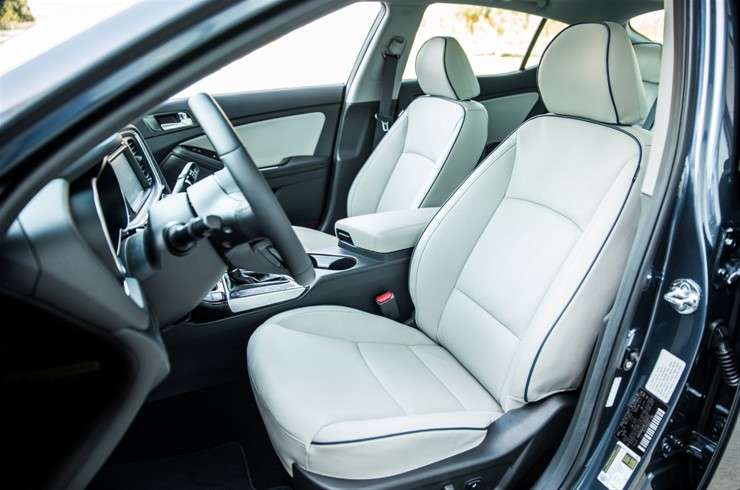 2014 Kia Optima Hybrid: What Autobytel Thinks
The 2014 Kia Optima is four year out from its biggest transformation in 2011, so this hybrid version takes its predictable place in the lineup but is not an earth-shattering innovation. Kia is making more luxurious options available which, while increasing the weight, also speaks to the fact that it believes hybrids should be just as nicely packaged as gas-powered vehicles. We think this is a good direction, especially for a value leader like Kia where buyers are impressed with all the options they can get for the money.