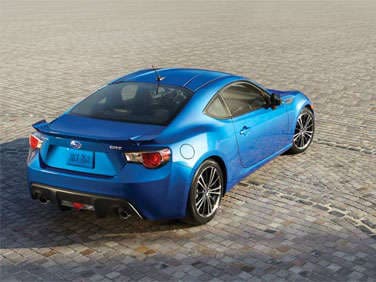 The long-awaited Subaru BRZ has hit showrooms, and early reviewers are nearly unanimously enamored. As a sporty coupe with no option for four-wheel drive, the BRZ is a bit of a divergence from the Subaru formula. However, sometimes change is a good thing. Keep reading to learn about the all-new 2013 Subaru BRZ and determine if it is the right affordable sport coupe for you.
Styling: 2013 Subaru BRZ
The Subaru BRZ was built for performance. In fact, this dedication to delivering a fun-to-drive car was the whole reason Subaru opted to make the BRZ the first Subaru vehicle not available with four-wheel drive. Neglecting its trademark feature allowed Subaru to place the engine much lower and farther back than would otherwise be possible. The result is a low center of gravity that's good for taking corners and an overall excellent front-to-back vehicle balance.
Both inside and out, the Subaru takes a less-is-more approach. The interior is fairly sparse, but not in a way that should be perceived as cheap. Front passengers will find plenty of comfort in the front cockpit. However, rear seat passenger space is far from roomy. This is also not the right vehicle for people who need to haul cargo – maximum trunk space is listed at 6.9 cubic feet.
View more 2013 Subaru BRZ photos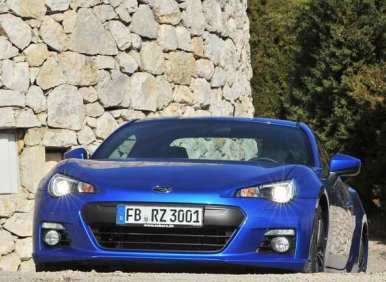 Performance: 2013 Subaru BRZ
The powerplant for the 2013 BRZ comes in the form of a rear-wheel drive, 2.0-liter four-cylinder engine that is good for 200 horsepower and 151 lb-ft. of torque. This is mated to a six-speed manual transmission or optional six-speed automatic transmission (with steering wheel shift paddles). While there are other sport coupes that deliver better acceleration, the BRZ is tough to beat in cornering and overall handling.
Despite the excellent engine performance, the Subaru BRZ manages to deliver above-average gas mileage for its class. Outfitted with the automatic transmission, the BRZ top out with an estimated 25 mpg in the city and 34 mpg on the highway (28 mpg combined). With the standard manual transmission, drivers can expect 22 mpg in the city and 30 mpg on the highway (25 mpg combined).
Review full 2013 Subaru BRZ specifications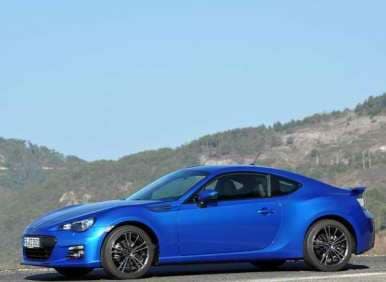 Safety: 2013 Subaru BRZ
All Subaru BRZ models come with antilock brakes, front side airbags, side curtain airbags, traction control and stability control. Braking tests suggest the BRZ stops quicker than the average sport coupe. The vehicle has yet to be tested by the National Highway Traffic Safety Administration or the Insurance Institute for Highway Safety.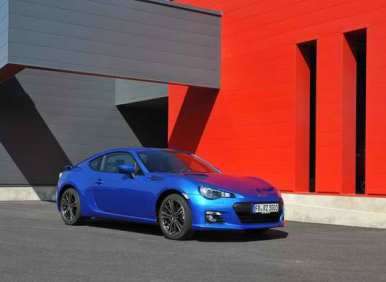 Pricing and Features: 2013 Subaru BRZ
Initial asking price for the 2013 BRZ is listed at $25,495. For this price, you'll get 17-inch alloy wheels, automatic bi-xenon lights, limited-slip differential, summer tires, keyless entry, cruise control, full power accessories, air conditioning, height-adjustable driver's seat, touchscreen interface, voice controls, Bluetooth, navigation with traffic data, eight-speaker stereo, CD player, satellite radio and a few other bells and whistles.
Step up to the 2013 Subaru BRZ Limited trim and you'll also get a rear spoiler, foglamps, keyless ignition, faux-suede and leather seats, dual-zone climate control, heated front seats and heated mirrors. For these features, you can expect an MSRP of $27,495.
Find a 2013 Subaru BRZ dealer near you