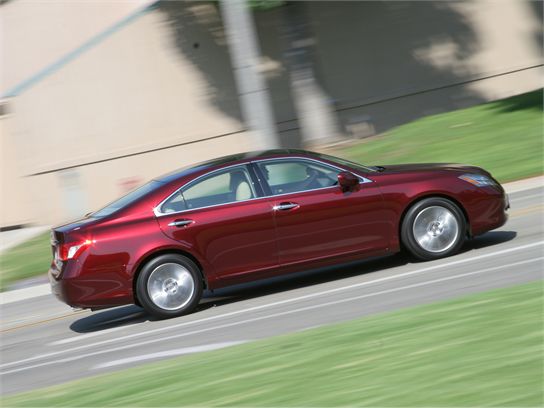 It is important to negotiate a purchase price before discussing a lease agreement.
There are several factors that you should negotiate, as well as many issues that should be clarified in your lease. Don't let all the financial terminology boggle your mind. Once you understand what the Capitalized Cost is, the rest of the concepts are fairly easy to understand.
- The payments you make on a leased vehicle will be determined, in part, by the purchase price of the car; thus it is in your best interest to negotiate the price of the car as if you were buying it. The purchase price, taxes, fees, mandatory insurance, and any service contracts or options specified together are known as the Capitalized Cost (cap cost). Note: If you negotiate a sales price lower than the manufacturer's suggested retail price, make certain the cap cost is based on the lesser price negotiated.
- Questionable fees included in the cap cost should also be negotiated or waived. These include the acquisition fee (administration fees), the disposition fee (fee to prepare returned vehicle for resale), and any security deposit or advanced payment. Since the title and registration are in the lessor's name, you should try to negotiate not being liable for their payment.
- This is where the depreciation of the vehicle over the term length figures into the equation. The estimated value of the vehicle at the end of the lease is the residual value of the vehicle. A higher residual value means a lower monthly payment and a higher purchase price at the lease end. For instance, if a $25,000 purchase price is negotiated and a residual value of $15,000 is projected, your monthly payments will be based on the $10,000 difference. However, if the projected residual value is only $10,000, then your payments will be based on $15,000. The residual value reflects your purchase price if you exercise your purchase option at lease end.
- Your lease rate, also called a lease or money factor, is a percentage used to describe the rent charge, an amount charged in addition to depreciation and any amortized amounts. Rent charge may also be determined by the lease rate. You may multiply the lease rate by 24 to convert it to a more understandable number. Note: The ideal is to keep your lease rate to a minimum, and it is wise to negotiate this before signing the deal.
- Lease term refers to the length of the lease contract. It is advisable to lease the vehicle only as long as the manufacturer's warranty is in effect to avoid potential expensive repairs, as you will not reap the benefits of repairing a car you do not own. Note: The longer your lease term, the lower your monthly payment, and the more interest paid. Also, it is important that you understand early disposition penalties, late payment charges, insurance coverage, and your liability if the car is stolen or totaled in an accident.
by Staff Photo credit: Lexus