All-new Subcompact Prepares for U.S. Debut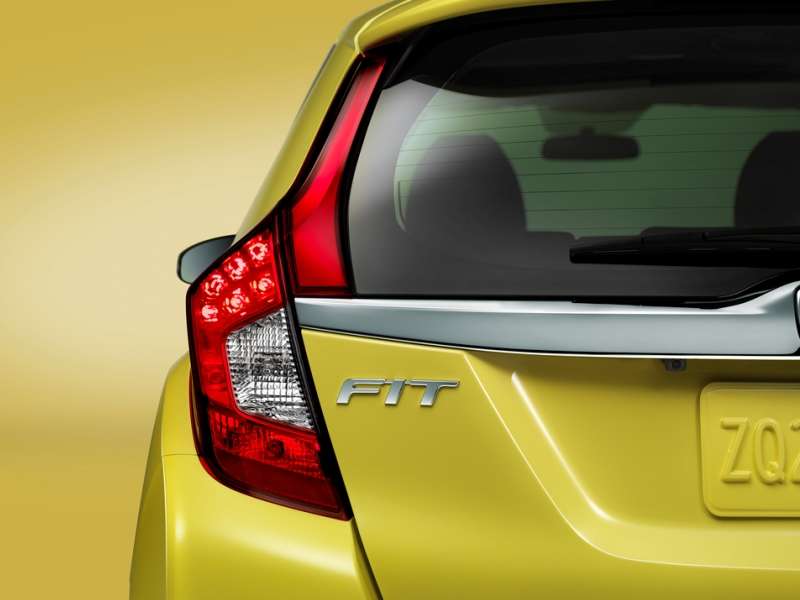 It's official: The brand-new 2015 Honda Fit will make its U.S. premiere on Jan. 13, 2014, during the North American International Auto Show (NAIAS) in Detroit. At that point, Honda will become the last mainstream automaker to introduce a next-gen subcompact to this country—depending on your opinion of the Toyota Yaris—and then U.S. dealerships will begin selling the redesigned Fit early next year.
Details, of course, are still to come, but it is worth noting that the 2015 Honda Fit already is on sale in its home country of Japan, where it's offered with a high-efficiency hybrid powertrain that can serve up more than 85 mpg in Japanese fuel-economy testing. Now, the automaker hasn't confirmed it would sell the 2015 Honda Fit Hybrid in the United States yet, but even the "regular" gas-powered version shows a mark of almost 45 mpg. To put that mark into perspective, the current Honda Fit tops out at 35 mpg.
Beyond that, the automaker reports that: "The 2015 Fit builds on the current model's innovative packaging, flexible cargo capability and fun-to-drive character with spirited new styling, an even more spacious and refined interior packed with leading-edge connected car technologies. The third generation Fit is set to offer enhanced fuel-efficiency and performance courtesy of its all-new platform and Earth Dreams Technology powertrain."
Be sure to check out Autobytel's full report on the 2015 Honda Fit—and extensive coverage of the entire 2014 NAIAS—once the event opens in January.