The Swiss know how to make a splash.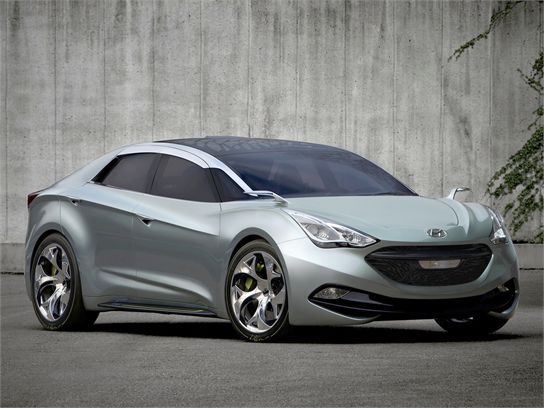 The Geneva Motor Show is a tough show to recap. Smack dab in the middle of supercar country, its heart wrenching to see the countless supercars, show cars and European cars we will probably never find on U.S. streets. Switzerland will sweep you off your feet with a mind-boggling number of debuts and concepts. The frugal Kia Sportage shows off stylish new sheetmetal, while the extravagant Ferrari 599 turns up in--surprise!--hybrid form. With so much eye candy, it's hard to take everything in, so here's a list of the must-see car debuts and concepts from the 2010 Geneva Auto Show.
Page 2
2uetto-what? The stunning Alfa Romeo 2uettottanta spider was designed by Pininfarina, celebrating both its own 80th and Alfa Romeo's 100th anniversaries.
Narrow LED headlights and the bold yet simple lines of the front end accentuate the traditional triangular Alfa Romeo shield grille, while a proposed turbocharged 1.7-liter four-cylinder engine nestles behind the distinctive visage. The exterior and interior are heavily influenced by simplicity and a "floating" design concept, with a little retro inspiration from the famous Alfa Romeo Duetto roadster.
We couldn't think of a sexier gift to honor Pininfarina's longtime love affair with Alfa Romeo.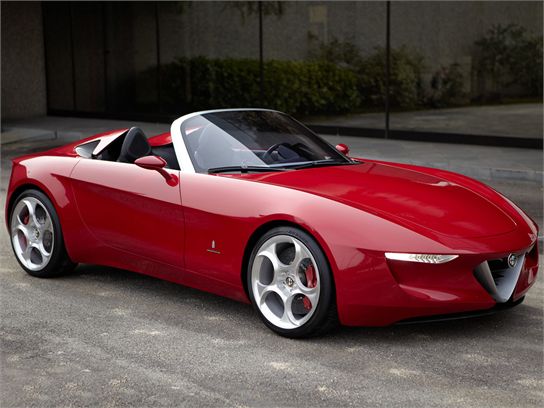 Page 3
A very hot hatchback addition to the ever-increasing upscale compact car market.
Based on a new "Compact" architecture from Fiat, the Giulietta is designed to be as exhilarating on mountain roads as it is comfortable tooling around town, and safe no matter what. Concealed rear door handles and upswept rear side windows give the apperance of a coupe. Not to mention a decidedly upscale look for a downscale price. A variety of turbocharged four-cylinders will be available, both gasoline- and diesel-powered.
Rumor has it that Alfa Romeo will be back in the U.S. in 2011 or 2012. If they come back looking like this, it can't be soon enough.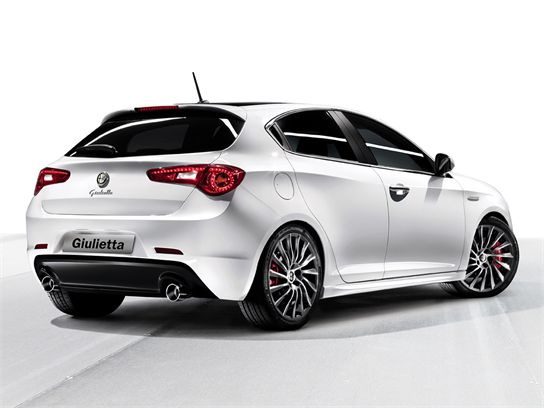 Page 4
An experimental hybrid version of Ferrari's 599 GTB Fiorano. A hybrid...Ferrari? Yes, a hybrid Ferrari.
The electric motor, weighing only 88 lbs., adds more than 100 hp and uses Kinetic Energy Recovery Systems (KERS) inspired by their F1 racing experience to recapture braking energy. Overall CO2 emissions are reduced by an impressive 35%. The batteries are mounted below the floor pan, preserving both interior/luggage space and the Ferrari's weight distribution--even lowering the 599's center of gravity. That matte green paint is pretty cool, too.
The 599 HY-KERS is a look into what may be the future for every new Ferrari model. Offering better efficiency, HY-KERS helps Ferrari meet ever-tightening emissions standards. It also offers added performance, thus helping buyers get excited about a hybrid Ferrari.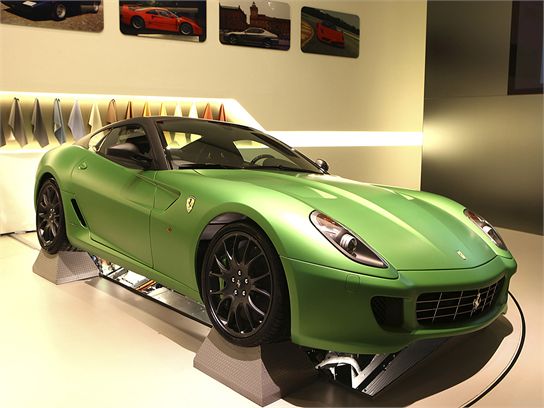 Page 5
A luxury small compact a la Mini Cooper, but alas, you won't be seeing it on U.S. roads anytime soon.
This sport compact features extensive customization options both inside and out, with a choice of contrasting roof arch colors, LED interior lights and seat covers. Targeted at younger buyers and urban dwellers, its small size makes for easy maneuvering in tight spaces. Audi also touts its high-tech options like Bose surround sound and navigation, in addition to sporty handling and a quality interior.
Given how successful Mini has proven to be, we're a little surprised Audi isn't letting us have a go at the A1.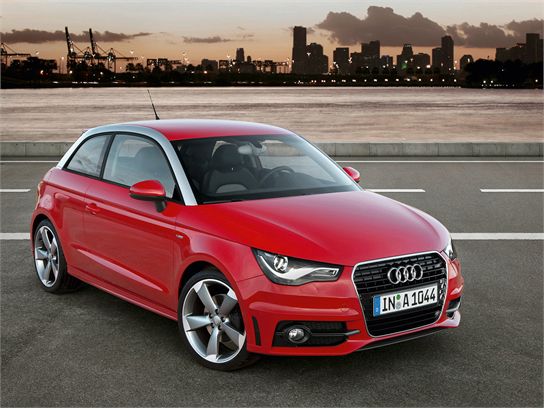 Page 6
Audi's latest e-tron electric vehicle concept, based on the aforementioned new compact A1 hatchback.
A small, gas-powered rotary engine charges its batteries. Rotaries are far smoother, more compact and lighter than their piston-banging counterparts, making them appealing options for efficient packaging with electric motors. Like the upcoming Chevy Volt, the A1 e-tron is powered solely by its electric motor, with the rotary only rarely kicking in to recharge the batteries. Audi says the A1 e-tron should be able to achieve 124 mpg.
Maybe these two technologies (electric motor and rotary engine) that have yet to reach their respective pinnacles will find that they were always meant for each other.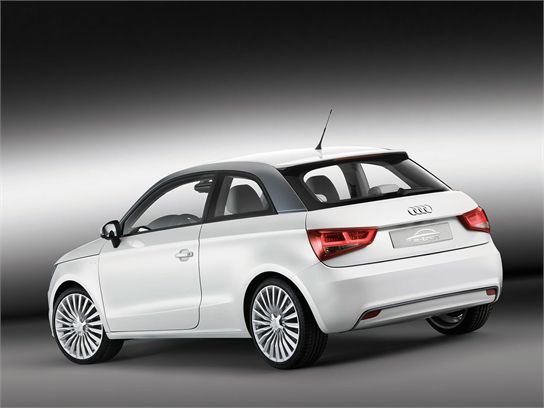 Page 7
A super-high-performance version of Audi's gorgeous A5/S5 coupe.
Besides the 450-hp 4.2-liter V8 engine? Well, it has a newly tweaked version of Audi's famous quattro all-wheel drive system. And a seven-speed S tronic transmission with paddle shifters. A built-in lap timer. Underbody diffusers, a pop-up rear spoiler and other aerodynamic elements that generate downforce at highway speeds. Audi claims it will best its main competitors on fuel economy too, with nearly 22 mpg.
While Audi won't confirm sales of the RS5 in the U.S., we definitely have our fingers crossed. Toes, too.
Page 8
The newest application of BMW's ActiveHybrid technology in the just-redesigned midsize 5 Series sedan.
Taking more steps towards earth friendliness, the ActiveHybrid system in the 5 Series will provide zero-emissions, all-electric driving in the city. The 53-hp electric motor will help the gasoline engine save 10% more fuel and reduce emissions by the same amount. But in keeping with its famous "Ultimate Driving Machine" tagline, the motor will also give an added boost of performance to the smooth turbocharged inline six-cylinder engine.
Another look into the very likely future of hybrid motoring, with a luxury twist.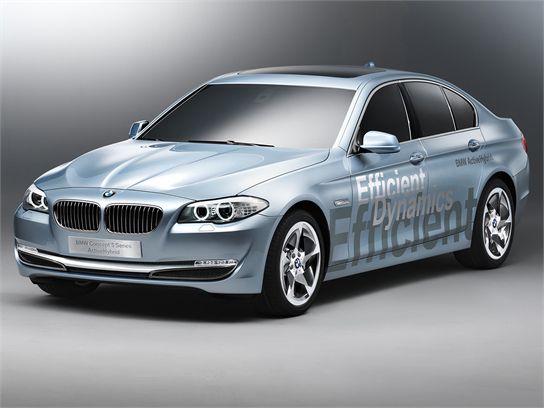 Page 9
A preview of a potential future small vehicle from Hyundai, featuring a highly exaggerated version of the company's new corporate design language.
An awesomely low drag coefficient of 0.25 plus a clean and efficient 1.7-liter turbodiesel engine matched with an electric motor--why isn't this combination already in production? Said to return more than 78 mpg, the i-flow concept also captures energy from solar panels on its roof and exhaust heat.
Hyundai continues to impress with some groundbreaking new designs. And we really hope a diesel hybrid makes it to production in something. It just makes sense.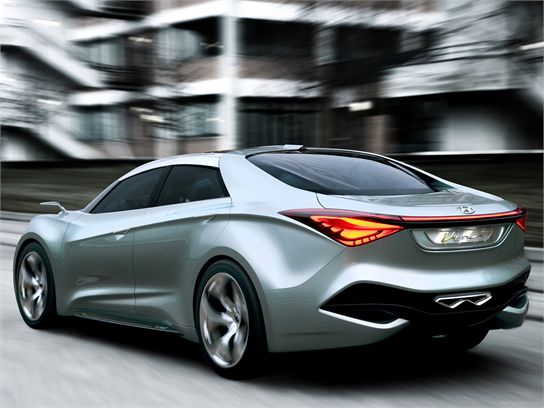 Page 10
New Sorento too big? Kia has the answer with a redesign of its compact SUV.
Longer, wider and lower than the previous model, with new exterior and interior styling to boot. Available engines and features make it tops in its class, and per Kia tradition, it should be impressively affordable.
Just look at the thing, Kia's ready to make a splash!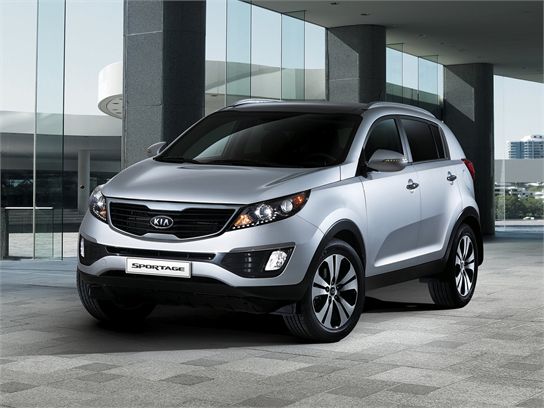 Page 11
What it is: Superleggera means "super light" for those of you that don't speak Italian. Putting two-and-two together, it's a super light Gallardo.
What's New: The "70" in the "LP570" moniker designates a bump in juice over the "standard" LP560…to the tune of 570 horsepower. While a 10 hp increase may not seem like a lot, a full carbon fiber treatment sheds 154 lbs., making the hottest Gallardo down right lethal -- 0-62 in 3.4 seconds and 202 mph top speed lethal.
Bottom Line: Puts the "super" in "supercar." Rumor is Bruce Wayne's already got one on order at Gotham City Lamborghini.