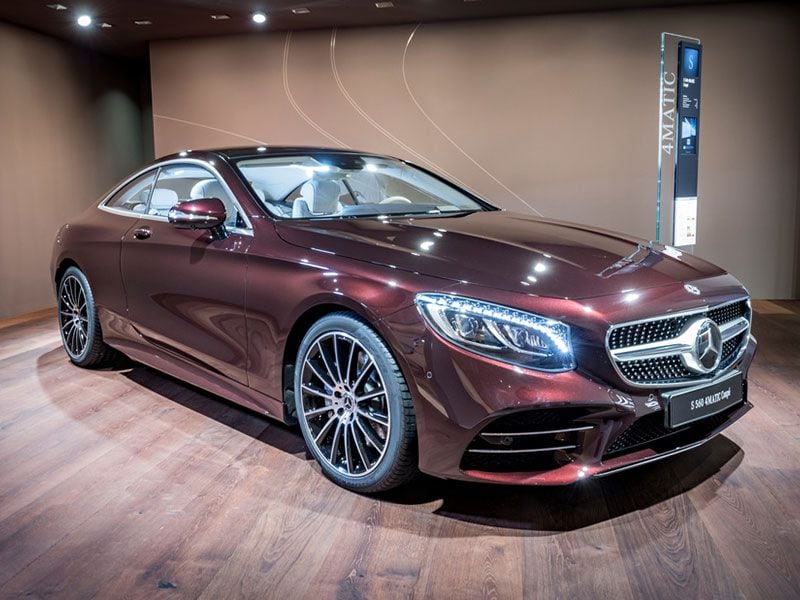 2019 Mercedes Benz S Class Exclusive Edition coupe ・ Photo by Mercedes-Benz
The Geneva Motor Show is the first major European auto show of the year, scheduled just ahead of New York (which is widely regarded as the end of the US car show season). Geneva is centered around European product, but it's also a showcase for high-end metal that will make it to the US. Here are the must-see cars from the 2018 Geneva Motor Show.
Aston-Martin Lagonda Vision Concept
Aston-Martin has built several four-door Lagondas over the years, but now it wants to turn the nameplate into a zero-emissions sub-brand, with the Vision Concept as a preview. This all-wheel-drive electric luxury car is said to offer 400 miles of range from a solid-state battery.
Aston plans to launch the new brand in 2023.
Too early to say.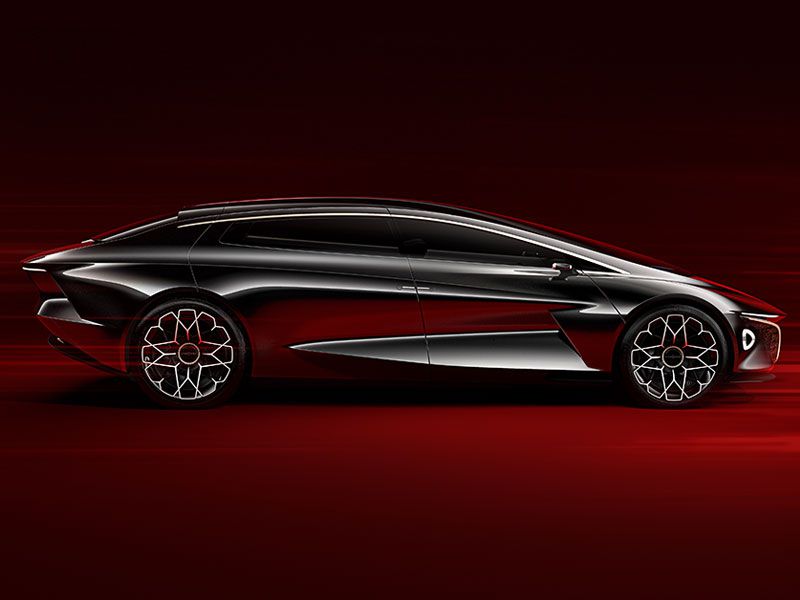 Photo by Aston Martin
Aston-Martin Valkyrie AMR Pro
Though the Valkyrie supercar has yet to make its production debut, Aston has announced this improved version, with extra power (1,100 hp!!) and lighter weight (under 2,200 lbs). Lighter materials and elimination of the stereo and climate control system help reduce weight. Production will be limited to 25 copies.
Delivery will commence in 2020.
Aston didn't announce pricing, but all 25 are already sold.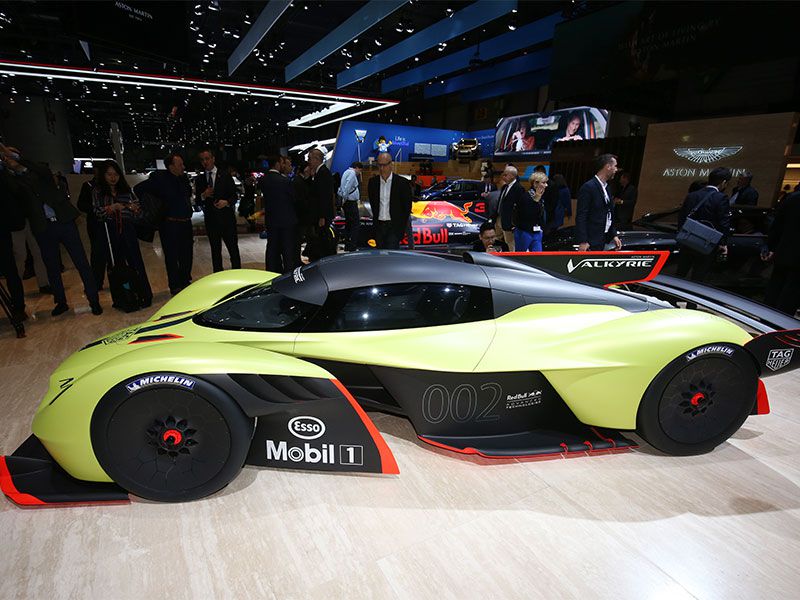 Photo by Newspress USA
2019 Audi A6
Audi's mid-size luxury sedan is (finally!) all new. There are no surprises in the styling, but the announcement of a four-wheel-steering system did come as a shock—albeit a pleasant one, if such a thing exists.
Late 2018/early 2019.
Pricing has not been announced.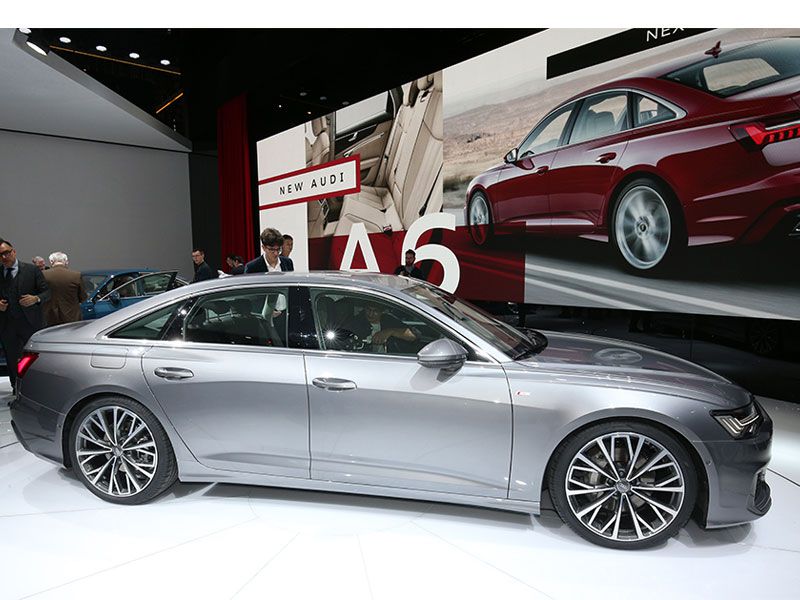 Photo by Newspress USA
2019 Bentley Bentayga Hybrid
The plug-in hybrid version of Bentley's new suv has made its debut. The hybrid powertrain is based on a 3.0 liter V6, and while Bentley did not reveal too many numbers, they did say that the hybrid SUV will have 31 miles of electric-only range.
Bentley will start taking orders this fall.
Pricing has not been announced.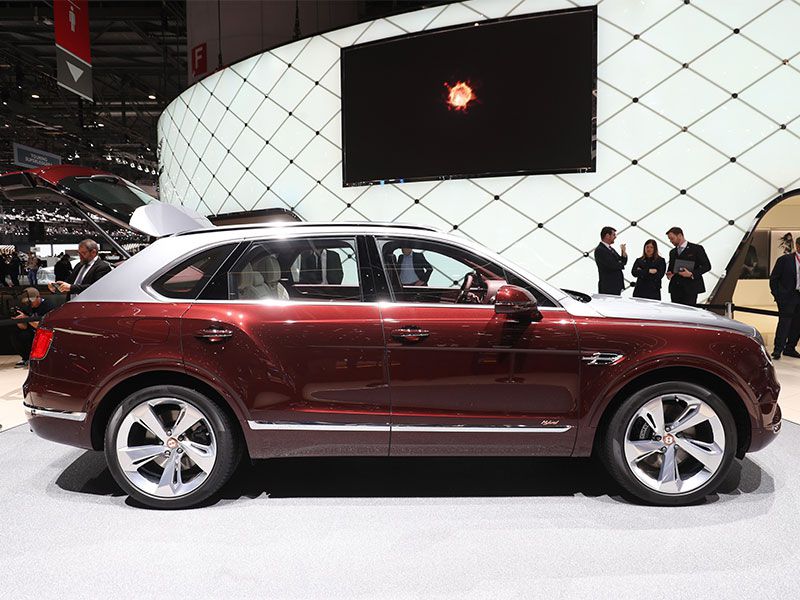 Photo by Newspress USA
BMW Concept M8 Gran Coupe
The new 8-series replaces the old 6-series, and the Concept M8 Gran Coupe gives us a preview of a top-of-the-line four-door "coupe" variant. BMW is keeping mum on technical details, for now, inviting us instead to drool over the styling.
2019 or later.
Pricing hasn't been announced.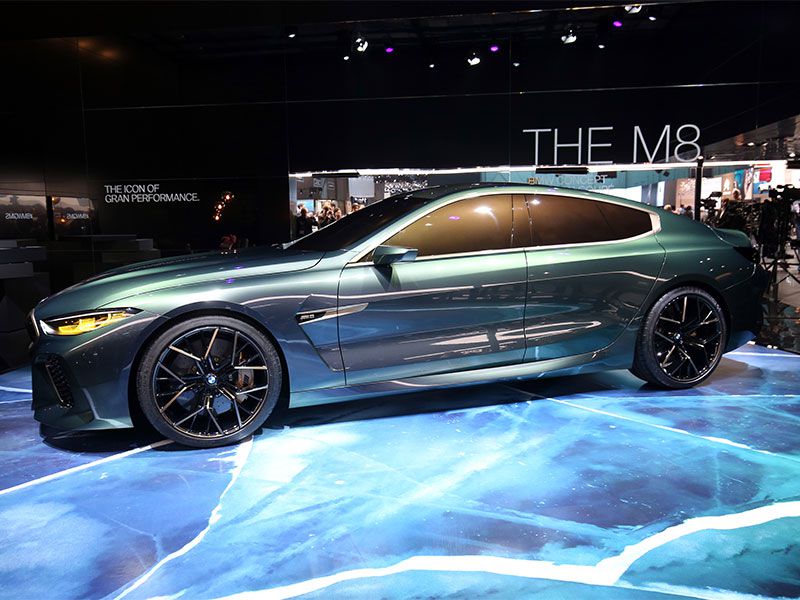 Photo by Newspress USA
2019 BMW X4
BMW's X4 crossover "coupe" has been redesigned for the 2019 model year, though the styling changes are subtle. Power choices include a 258 hp 2.0 liter turbo four for the X4 xDrive30i and a 355 hp turbo staright six for the X4 M40i.
This summer.
$51,445 for the X4 xDrive30i and $61,445 for the X4 M40i.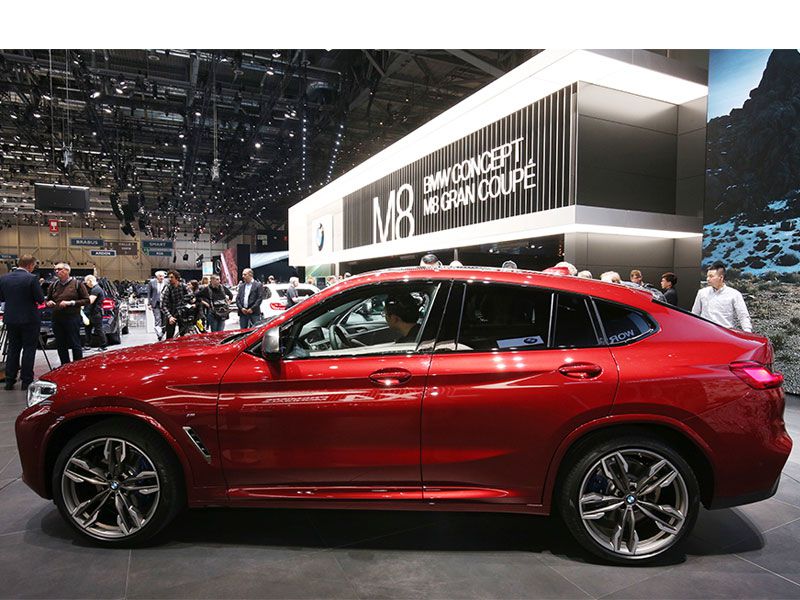 Photo by Newspress USA
Bugatti Chiron Sport
If Bugatti's 1,479 hp Chiron isn't hot enough for you, the Chiron Sport should appeal. Power is unchanged, but the Chiron Sport gets an upgraded chassis that improves handling, with a slight decrease in weight.
Late 2018.
$3,260,000. No, that's not a typo—this is a $3.26 million supercar.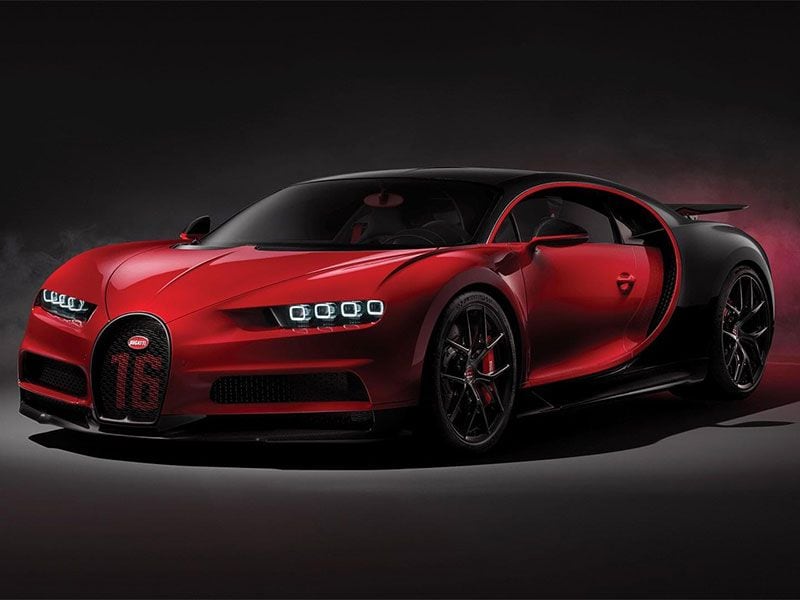 Photo by Bugatti
Hyundai HDC-1 Le Fil Rouge
This concept car gives us a sneak preview of the direction Hyundai's styling will take in the future. It's interesting that they chose a car, rather than an SUV, showing that Hyundai is still dedicated to the car market. With the watered-down styling on some of Hyundai's latest sedans, a more futuristic look will be welcome.
We will probably see cars inspired by Le Fil Rouge in 3-5 years.
Not for sale.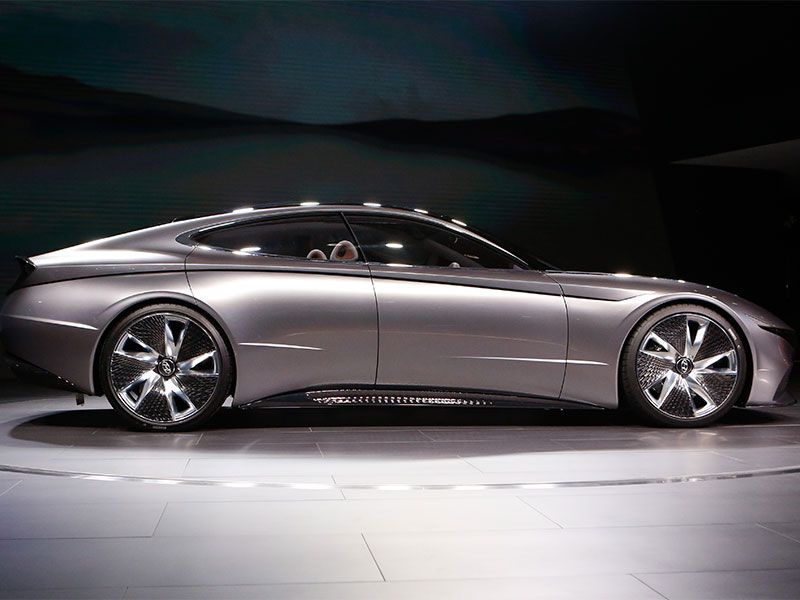 Photo by Hyundai
Hyundai Kona Electric
This battery-powered version of the new Kona will be the first subcompact all-wheel-drive SUV to feature all electric power.
The Kona Electric goes on sale in Europe this summer. The gas-powered Kona is just about to reach US dealerships, so we expect it will come to the States as a 2019 model. Pricing has not been announced.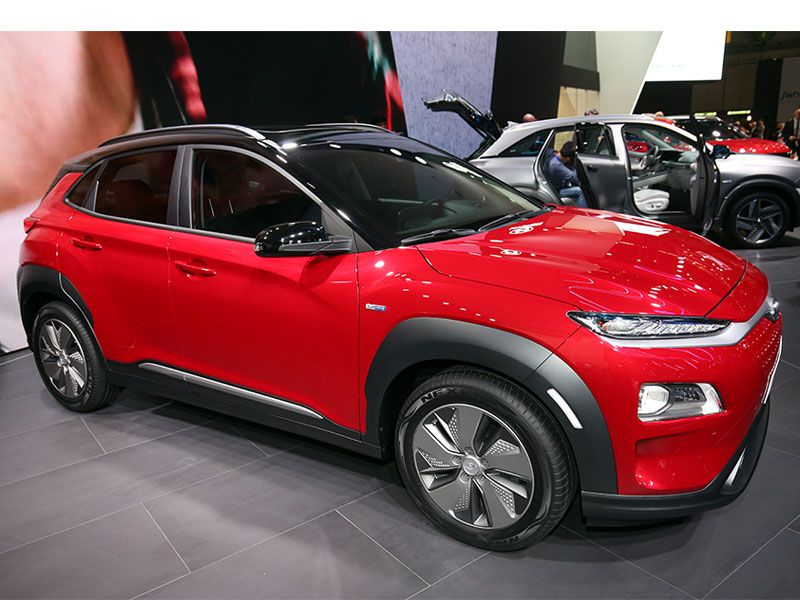 Photo by Newspress USA
2019 Jaguar I-Pace
The I-Pace will be Jaguar's first all-electric vehicle, and a competitor to the Tesla Model X. Two motors produce a total of 394 hp, and the I-Pace will get to 60 MPH in 4.5 seconds and run 240 miles on a charge. Note the short hood; since the I-Pace is battery-powered, there's no need to provide room for an engine.
Later in 2018.
$69,500 before Federal tax incentives, which should drop the price to around $62k.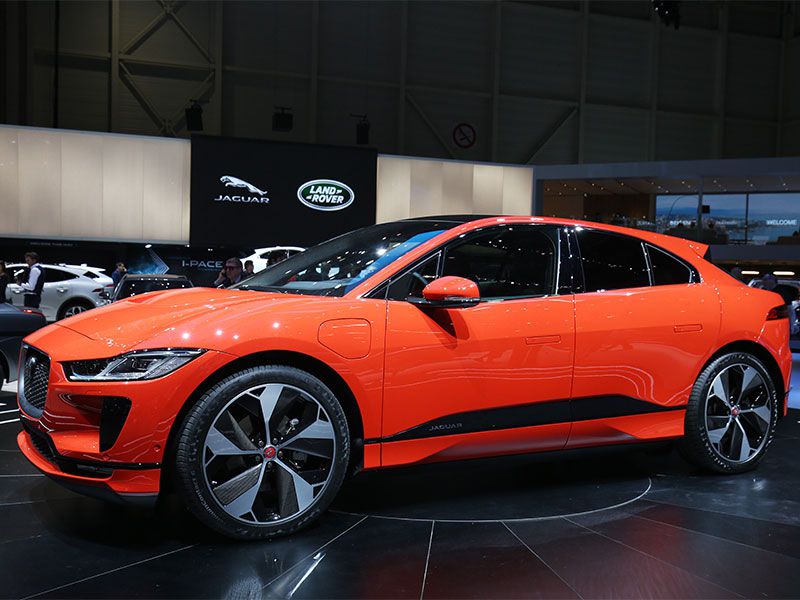 Photo by Newspress USA