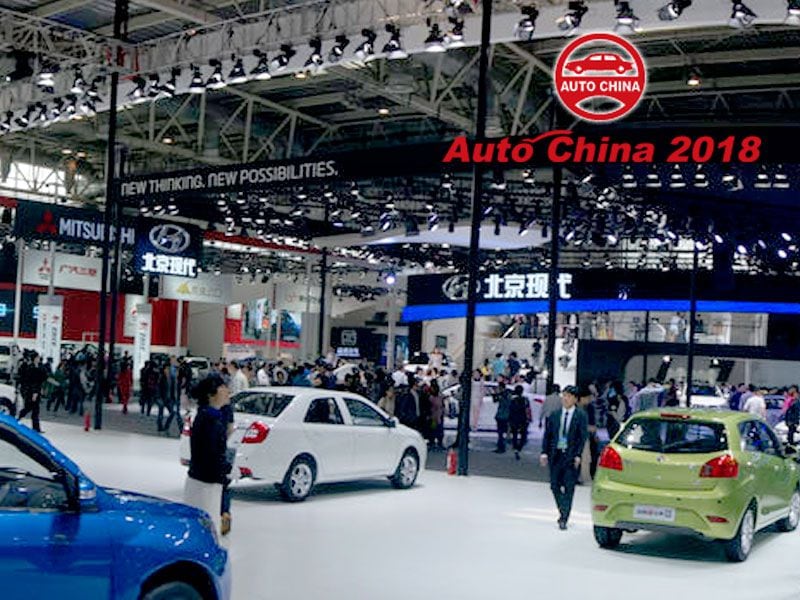 Auto China 2018 ・ Photo by Auto China
The 2018 Beijing Auto Show, also known as Auto China, has just launched an array of new production cars and concepts. Some will go on sale in the United States, others are destined for the domestic market.
The main thrust of the show is the amount of electric vehicles. Considering Beijing and other Chinese cities have pollution problems, zero-emissions cars are attractive. And China is an important market, so that's where a lot of innovation is directed. Here's a glimpse into the future, then, but it's not devoid of fun.
Audi Q5L
Chinese car buyers love plenty of rear legroom. Audi delivers by stretching the regular Q5 premium compact crossover by 3.5 inches to make a long-wheelbase version. Since cargo space remains the same (maximum: 54.7 cubic feet), those extra increments are for the sole benefit of rear passengers.
This is the tricky part. Audi doesn't sell every one of its products in the United States, so it might not bring over the Q5L (which will be made in China). But sufficient customer interest could sway things.
From around 380,000 Yuan ($60,000).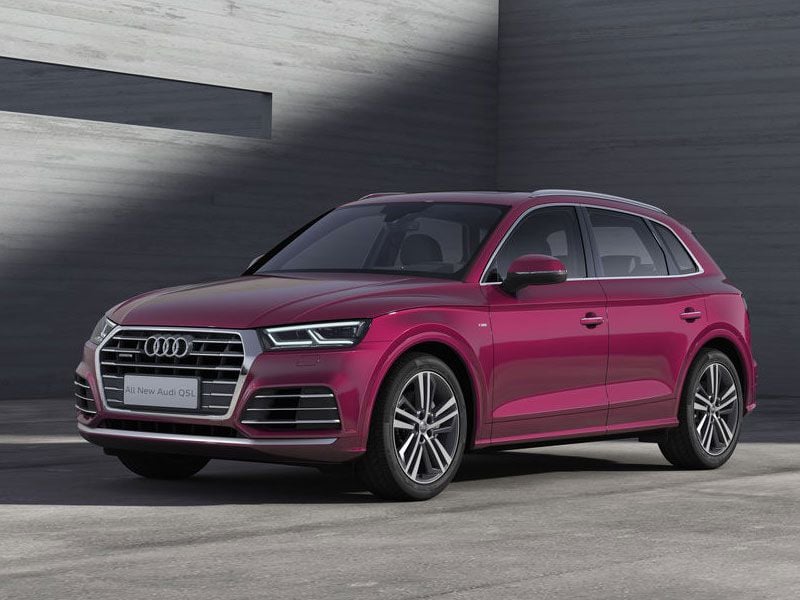 Photo by Audi
BMW iX3 Concept
The drivetrain, for one. Instead of the conventional gasoline engine in the regular X3 compact crossover (which is an all-new generation for 2018), this version is propelled by battery power. BMW claims a range of 249 miles. The other big change is that it will be built in a new plant in China.
Once the Chinese factory gets up and running, the all-electric iX3 could reach the United States by 2020.
Too soon to tell.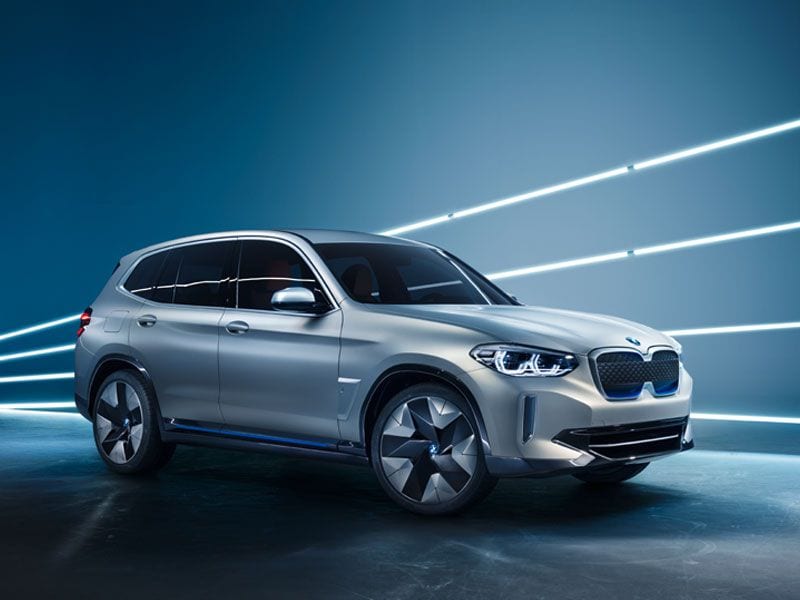 Photo by BMW
2019 BMW M2 Competition
As much as the regular 365-hp M2 is a glorious little performance coupe, more power is always good. This Competition version has 405 hp and 406 lb-ft of torque, plus an array of extras to complement the muscle — such as a sport exhaust, beefed-up brakes, and an optional top speed of 174 mph.
Summer 2018, replacing the current M2.
Pricing will be announced nearer the on-sale date. The current M2 starts at $55,495, so add a little more.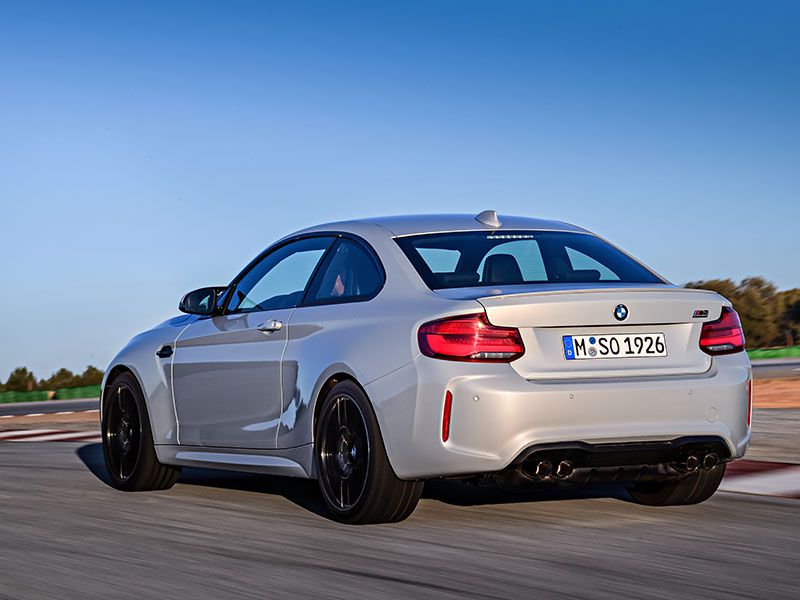 Photo by BMW
Buick Enspire EV Concept
Once an all-American marque, Buick is now a China-centric brand. So here is yet another all-electric crossover idea. This midsize EV has a claimed range of 370 miles (the Chevrolet Bolt EV, another GM product, has a range of 238 miles, so this could be feasible). And naturally, there's a ton of oh-wow technology like a head-up display using augmented reality.
It's a concept, so no production version yet — if at all.
Not on sale.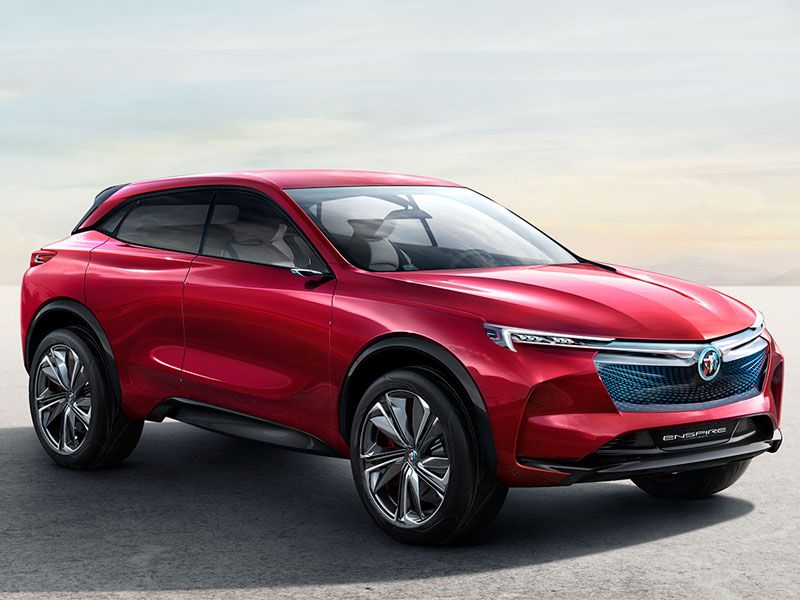 Photo by Buick
2019 Ford Focus
This is an all-new generation of Ford's superb compact car. It's roomier than the outgoing model, safer, more aerodynamically efficient, and comes with technology more common in luxury cars. It will be made in China and sold there.
Ford recently announced it will sell only two cars in the United States — the Mustang and the Focus Active. This latter model is the new Focus, but only in hatchback form and given a mild crossover treatment. It's expected mid-2019.
Too soon to know.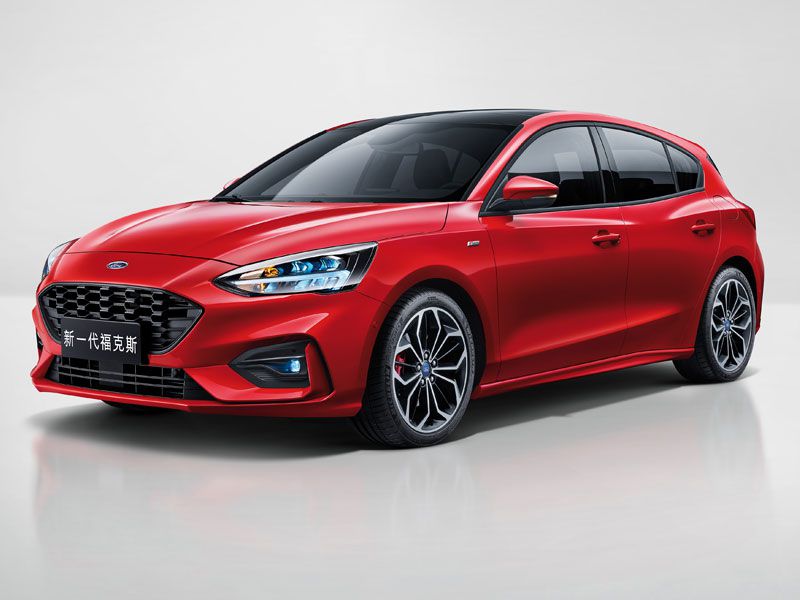 Photo by Ford
2019 Jaguar XJ50
When the calendar clicked around to 2018, it marked the 50th anniversary of Jaguar's flagship XJ line. So the company is commemorating this event with a special XJ50 edition. The additions are mainly cosmetic, including a special design of 20-inch alloy wheels. Engine choices are the usual 340-hp supercharged V6 or the 470-hp supercharged V8.
Later in 2018. And only the long-wheelbase version is coming to the United States.
Nothing official yet. The 2018 XJL starts at $85,495, so expect the XJ50 to come in above that.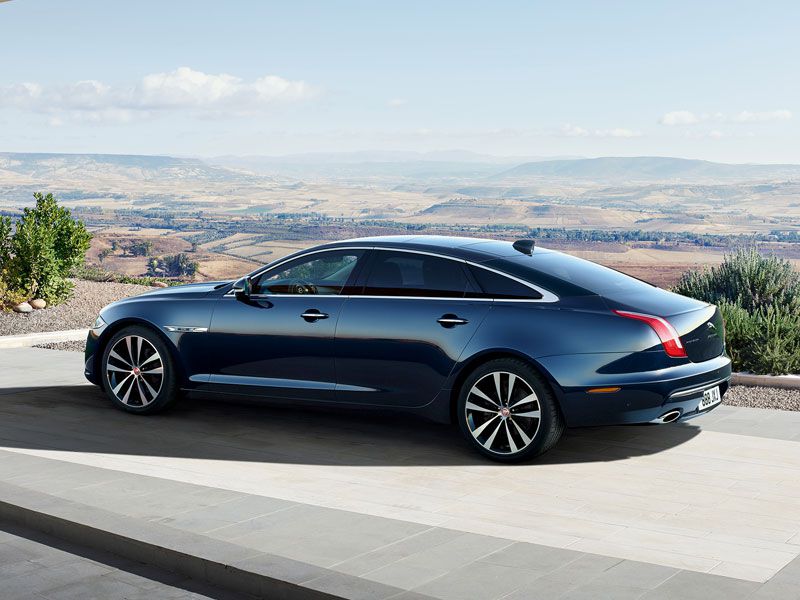 Photo by Jaguar Land Rover
2019 Lexus ES
This is an all-new generation of midsize luxury sedan. We say "midsize" but the ES is built on the generous side. This car usually prioritizes comfort and Lexus is sticking with the formula. However, an F Sport package will also be available. Standard equipment includes wi-fi and Amazon Alexa connectivity. Like the outgoing range, the new model comes as the ES 350, with a 3.5-liter V6, or the ES 300h hybrid version.
September 2018.
To be announced. The outgoing 2018 ES starts at $39,945.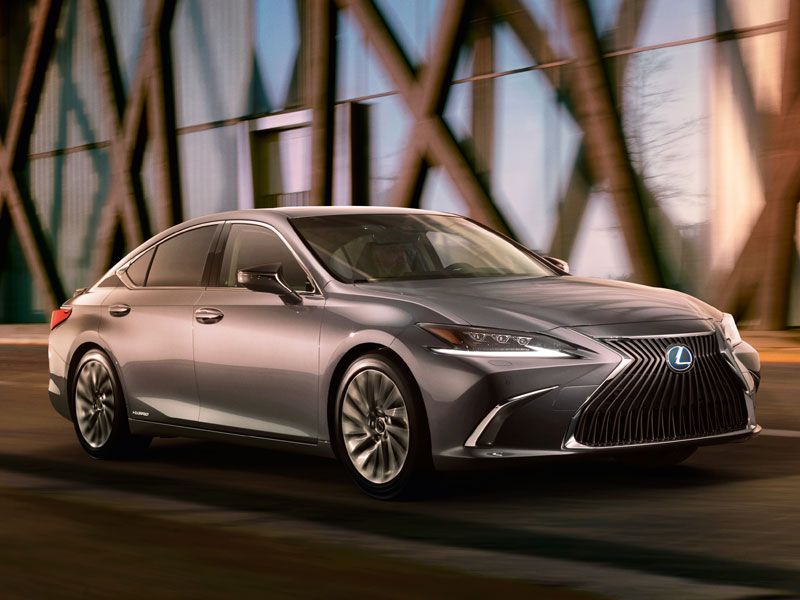 Photo by Lexus
Vision Mercedes-Maybach Ultimate Luxury
After turning crossovers into "4-door coupes" (see the GLE and GLC Coupes), Mercedes-Benz alters its approach to bring sedan style to a large luxury crossover. The result is, in the company's words, "an ultra-modern SUV of three-box design." This super-sumptuous 750-hp vehicle is powered solely by electricity, with a claimed range of 200 miles. And it can be charged wirelessly.
It's a concept, but this is a taster for the Mercedes-Maybach GLS due in 2019.
The "Maybach" part of the name indicates that any production model would be lavishly expensive.
Photo by Mercedes-Benz
Volvo S90 Ambience Concept
The S90 we know about — handsome, large, luxury sedan. The Ambience Concept is an extra feature envisioned for the limo-like Excellence variant sold in China. Via a phone app, the user can create moods with visual elements projected on the ceiling (Northern Lights, Scandinavian forest, etc.), audio accompaniment (including special tweeters in the headrests) and even some appropriate aromas coming through the vents.
Volvo says "the Ambience Concept was created primarily for the China market." But never say "never."
Not on sale yet.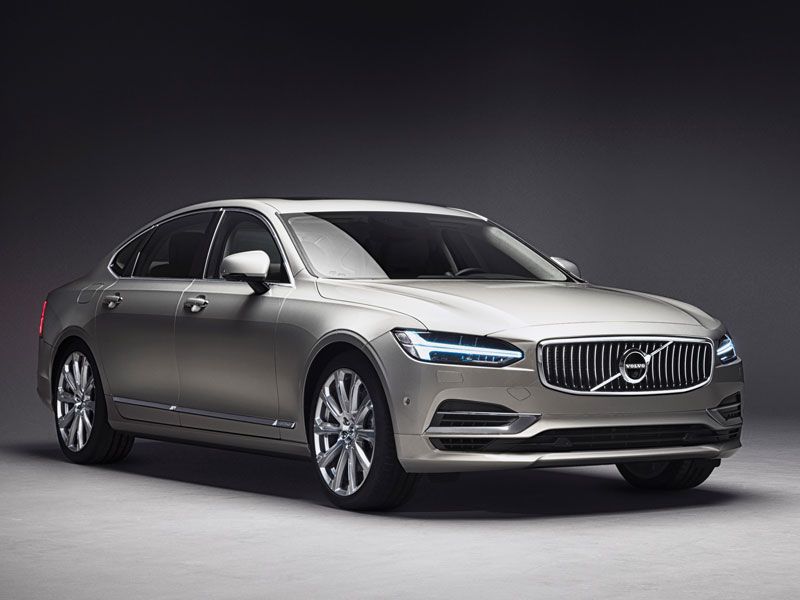 Photo by Volvo
XEV LSEV
Car manufacturing methods might soon be receiving a huge shakeup. We're mentioning this electric vehicle because it's a little piece of history in the making. It's the world's first 3D-printed car. About the size of a Smart, the LSEV still uses some conventional components — like suspension parts, windshield/windows and tires — but 3D-printing is on the rise; Mini offers customizable trim pieces and Bugatti has a brake caliper in development.
At some point in 2019. In China, at least.
Approximately $10,000 in Chinese currency.
Photo by Polymaker & XEV