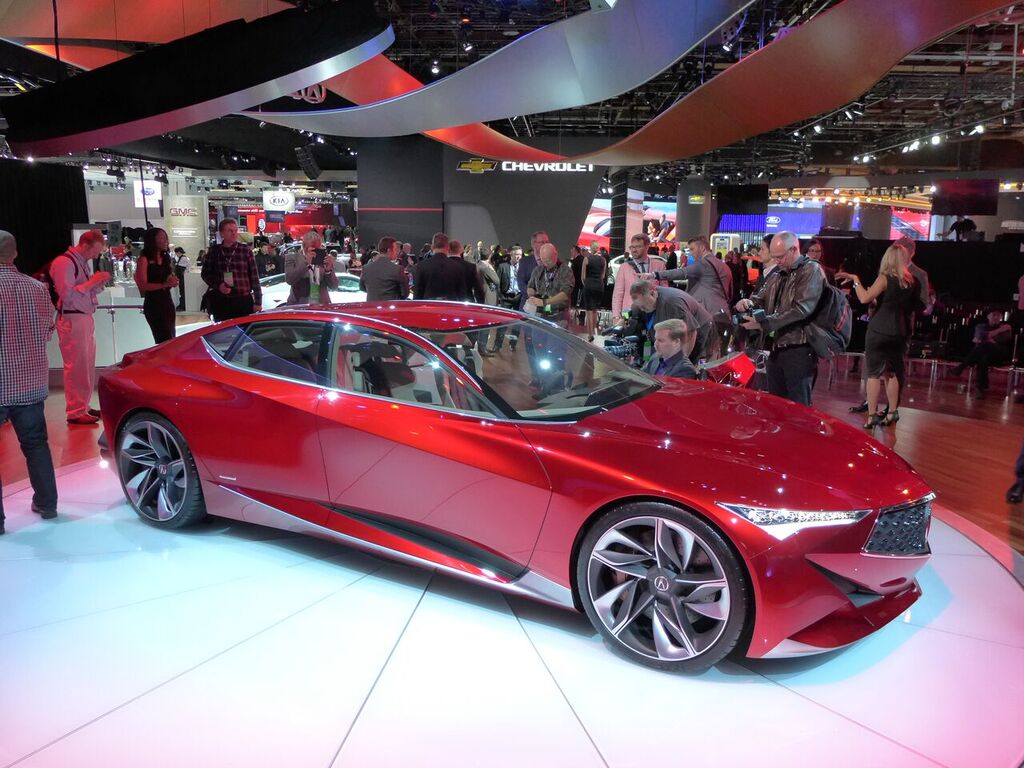 concept_Acura_Precision
The industry is making its annual stop in the Motor City for the North American International Auto Show, and this year's edition is notable for its more upscale introductions. Not only did three full-size luxury flagships make their debut there, but so did a variety of premium high performers. There also was more family-friendly fare on hand, along with some cool concepts, all of which are covered with our list of must-see luxury cars and sedans at the 2016 Detroit Auto Show.
2016 Buick Cascada
The 2016 Buick Cascada is set to drop as the first drop-top from the Tri-shield brand in 25 years, complete with a powered convertible roof that can be lowered in just 17 seconds. Also distinguished by a daring exterior design, the Cascada confirms its dynamic open-air driving experience with a performance-oriented powertrain and suspension setup. The former features a 200-horsepower turbocharged engine that can be overboosted to 221 lb.-ft. of torque, while the latter combines the Buick HiPer strut front suspension with a Watts Z-link configuration in the back. In the cabin, the 2+2 configuration serves up room for four adults. The Cascada additionally takes advantage of its GM DNA to supply a mobile Wi-Fi hotspot and 4G LTE connectivity, along with a number of the General's safety technologies.
The Cascada is a brand-new Buick.
$33,065.
Spring 2016.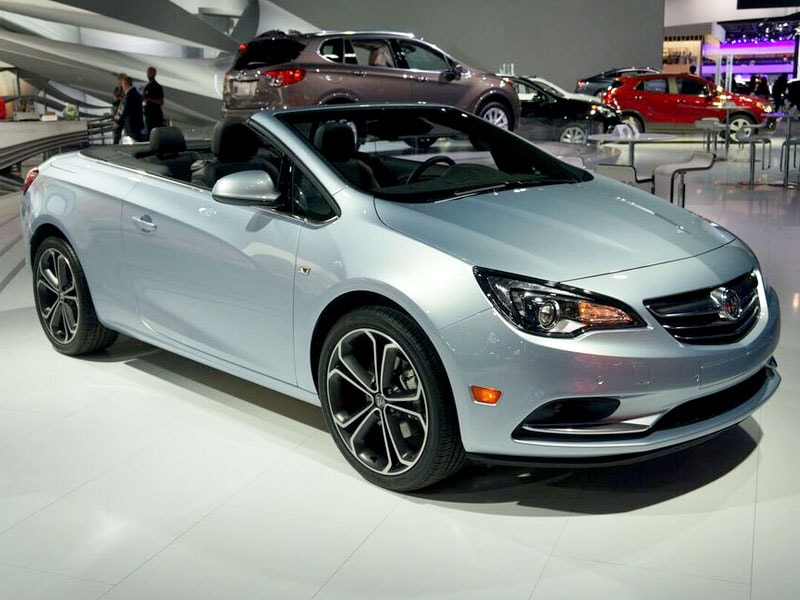 2017 Buick LaCrosse
Borrowing design cues from well-received Avenir concept—winner of the EyesOn Design Award at the 2015 North American International Auto Show—the 2017 Buick LaCrosse brings the "new face" of the brand to the full-size sedan segment (in the near-premium subclass).
Like many of the latest vehicles from GM, the new generation LaCrosse is significantly lighter than the outgoing model, for enhanced efficiency and driving dynamics, and it also welcomes fresh technologies, such as Electronic Precision Shift, wireless phone charging, Android Auto/Apple CarPlay smartphone integration, and a new dual-clutch all-wheel-drive system. And that's on top of previously-available premium cues like mobile Wi-Fi and the GM Safety Alert seat. Naturally, the LaCrosse also takes the effectiveness of Buick QuietTuning to unheard-of heights.
The cost for the new LaCrosse will be announced closer to its on-sale date.
 Early in the summer.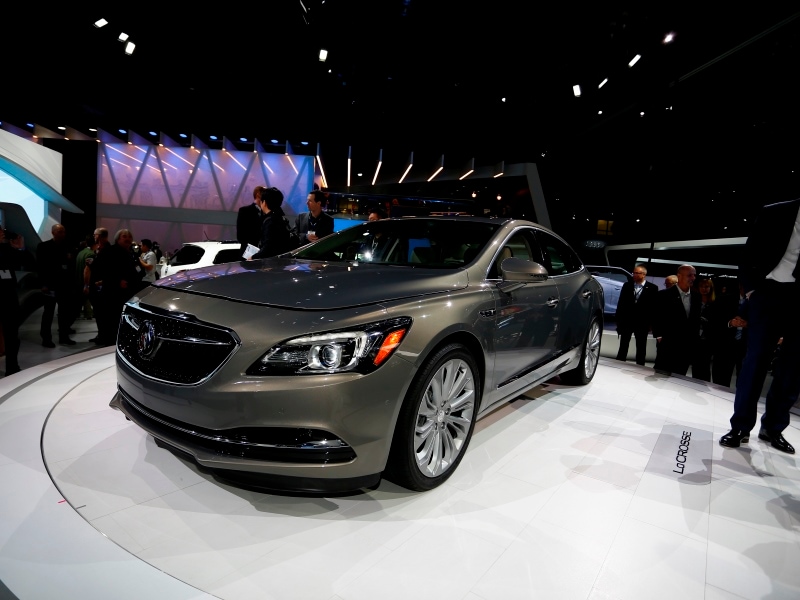 2017 Ford Fusion
Although sales in the midsize sedan segment slowed a bit last year, the Blue Oval is hoping to re-energize its efforts with a refreshed 2017 Ford Fusion that will emphasize premium models like an EcoBoosted Sport model, a more polished Platinum edition and updated hybrid/plug-in versions.
That 2017 Fusion Sport, for instance, showcases a 2.7-liter EcoBoost V6 that dials up nearly 100 extra lb.-ft. of torque as compared to the 2016 model, along with almost 50 more horsepower. In fact, with outputs of 325 horsepower and 350 lb.-ft. of torque, this fast Fusion provides more output than a BMW 340. Meanwhile, owners can expect more efficiency from the Fusion Hybrid and Fusion Energi plug-in powertrains, along with a more luxurious leather cabin environment in the Fusion Platinum.
Unknown at this time.
The 2017 Ford Fusion is slated to go on sale this summer.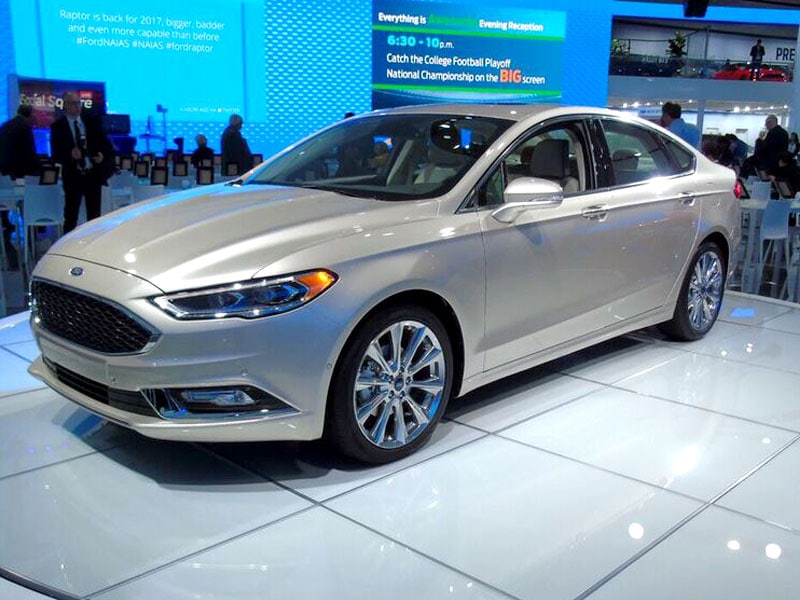 2017 Genesis G90
Hyundai introduced a dedicated premium brand at the Detroit auto show, with the 2017 Genesis G90 making its world premiere as the division's first flagship luxury sedan. Needless to say, the G90 jumps into the fray with what Genesis calls "the highest levels of refinement, convenience and dynamic performance," including a new adaptive suspension, a meticulously crafted leather cabin with a 22-way power-adjustable driver's seat, and a 12.3-inch high-definition infotainment interface. In addition, the G90 debuts the first twin-turbocharged engine in a Hyundai product, in this case a 3.3-liter V6 that makes 365 horsepower and 376 lb.-ft. of torque; for premium power, owners can select a 5.0-liter, naturally aspirated V8 capable of 420 horsepower and 383 lb.-ft. of torque.
Hyundai's approach to the luxury segments.
MSRPs for the G90 were not available at press time.
Later this year.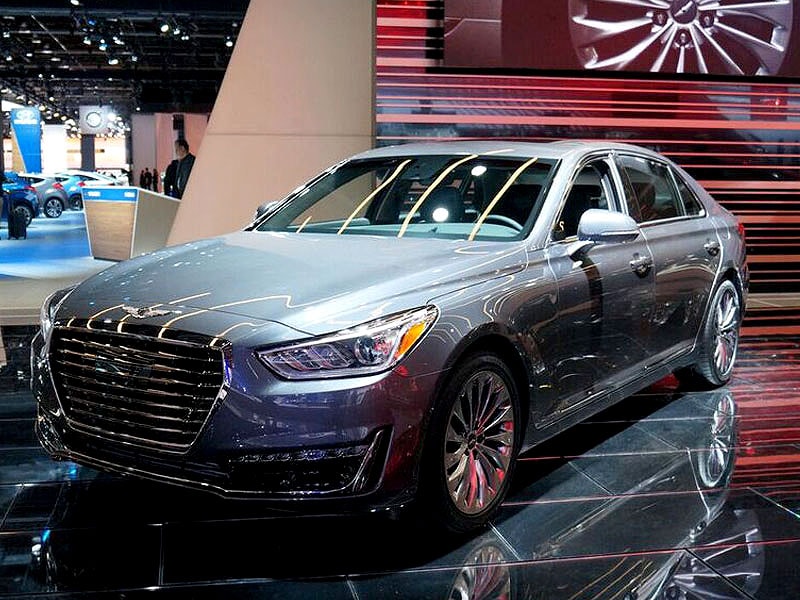 2017 Infiniti Q60
The 2017 Infiniti Q60 continues its brand's ongoing reinvention, revving up as a next-gen entry among the industry's luxury sports coupes.
The new Q60 lives up to the promise of its aerodynamic, deeply stamped sheet metal by joining the twin-turbo team, supplying drivers with a 3.0-liter V6 that can pour out up to 400 horsepower and 350 lb.-ft. of torque. The result is thrilling straight-line performance, but complemented by features like standard Rack Electronic Power Steering, which can be custom tailored for the owner's preferred driving requirements. A slightly de-tuned 300-horsepower version also will be on the menu, as will a standard 2.0-liter, 208-horsepower turbo four. On the lux side of the equation, Infiniti adds a standard—and improved—InTuition central control system, along with driver-focused environment that can be configured with red or white leather seating.
Stay tuned.
Late summer.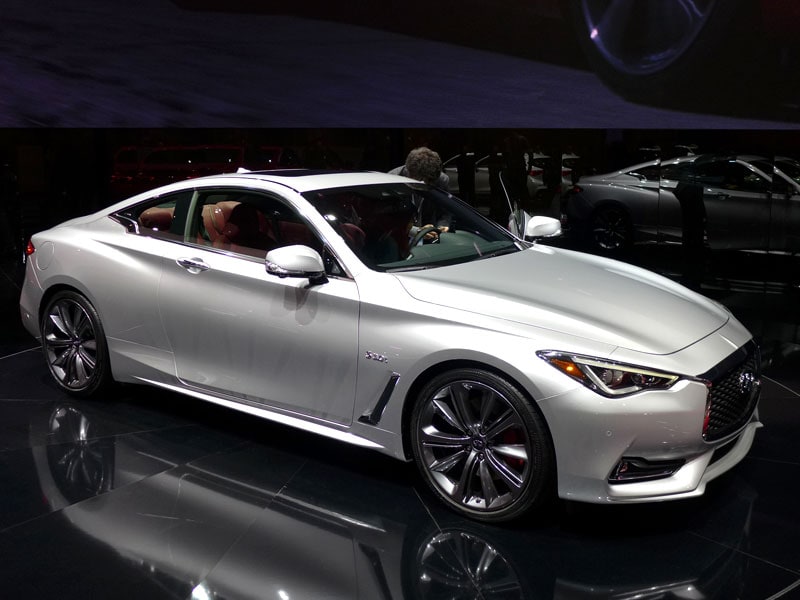 2017 Lexus LC 500
The 2017 Lexus LC 500 is a new luxury sports coupe that packs serious power and pushes the envelope for the brand's design team. This car carries a 5.0-liter V8 engine with outputs of 467 horsepower and 389 lb.-ft. of torque, and an innovative 10-speed automatic transmission, good for 0-60 acceleration in fewer than 4.5 seconds. Turning to the style department,  the Detroit auto show is also home base for the prestigious Eyes on Design Awards, an annual recognition program judged by a panel of industry experts. Their choice this year for both interior and overall design excellence? The LC 500.
The 2017 Lexus LC 500 is all-new.
Most models will break the six-figure mark.
Look for high-flying new Lexus to land in dealerships next year.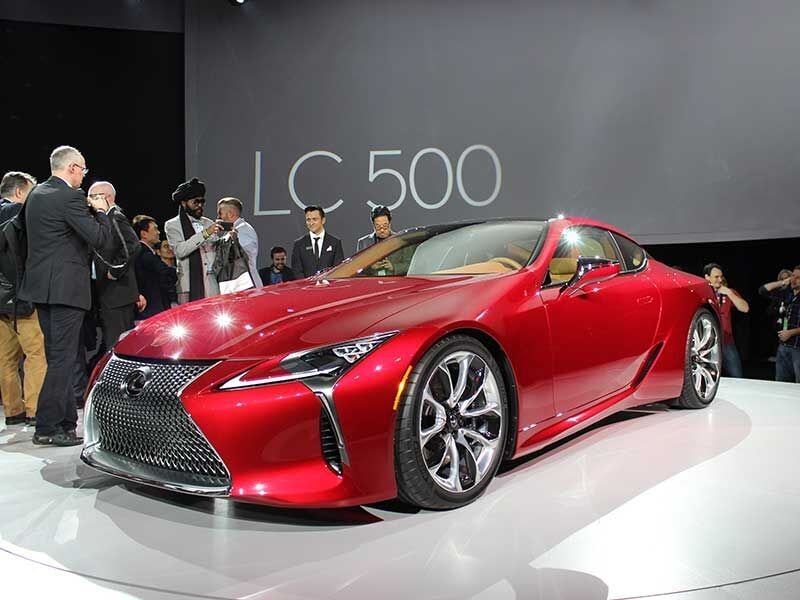 2017 Lincoln Continental
"Elegance," "serenity," and "effortless power" are the buzzwords behind the brand-new 2017 Lincoln Continental, yet this full-size luxury flagship will feature plenty of premium technologies as well, and that's before drivers even get into the car. But after LED-enabled welcome lighting and "E-latch" door releases—hidden in the beltline of the car—set the stage, owners will be coddled by 30-way adjustable "Perfect Position Seats" that can be ordered with heating, cooling and massaging functionalities. The Continental comes perfectly positioned for premium performance, too, courtesy of a Lincoln-only 3.0-liter V6 that leverages twin turbos for more than 400 horsepower and 400 lb.-ft. of torque—and can be paired with all-wheel drive with dynamic torque vectoring. Nor will there be any shortage of driver-assistance measures or infotainment technologies.
Too much to list since the last Continental roamed the earth back in 2002.
TBD.
Fall 2016.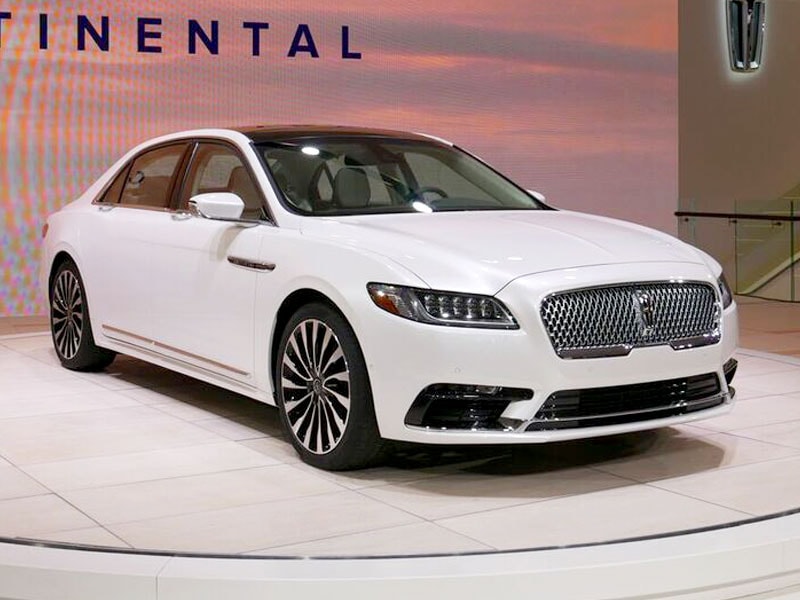 2017 Mercedes-Benz E-Class
As a midsize luxury sedan, the 2017 Mercedes-Benz E-Class slots just under the S-Class flagship in MB's car lineup in terms of size and pricing, but that's about it. After all, per Mercedes itself, the next-gen E-Class now stands out as "the most advanced vehicle in the Mercedes-Benz product portfolio."
The brand-new E-Class is roughly 1.7 inches longer than the previous edition, and rides on a wheelbase that's been stretched by 2.6 inches, resulting in a more spacious cabin and more athletic proportions. However, it's the wealth of fresh technology that truly differentiates the E-Class family, including a cutting-edge semi-autonomous driving system, steering-wheel-mounted touch controls for various vehicle functions, and smartphone-enabled keyless entry. E-Class powertrains are new, too, starting with a 2.0-liter, 241-horsepower turbo in the E300 and eventually encompassing more powerful gas units and a plug-in hybrid setup.
TBD.
This summer.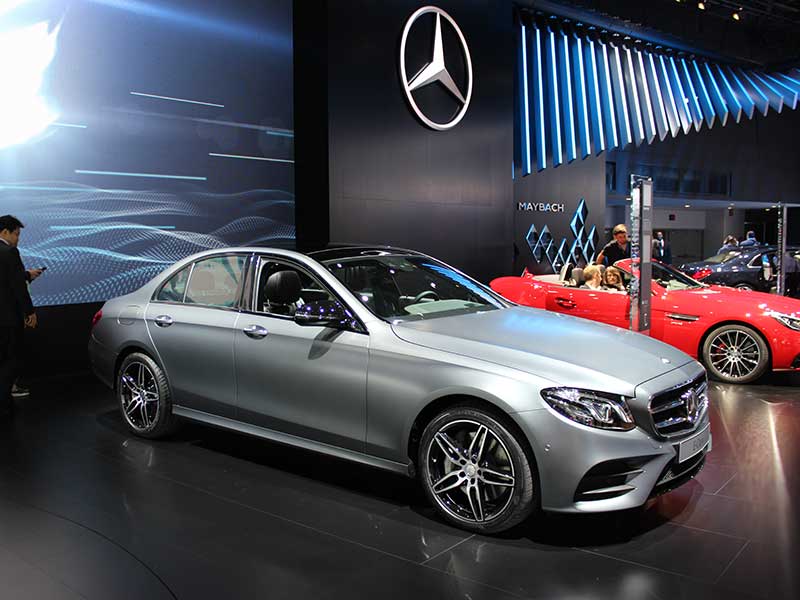 2017 Mercedes-AMG S65 Cabriolet
After uncovering the S-Class Cabriolet late last year, Mercedes has partnered with its in-house performance engineers to create this hi-po version, which will be the first car to furnish the company's 6.0-liter V12 in a four-place drop-top body style.
Outputs ratchet up to 621 horsepower and 738 lb.-ft. of torque, lowering 0-60 acceleration to 4 seconds flat, and the AMG team also tunes up the car's Airmatic suspension, swaps in a sport style steering wheel, and offers composite-ceramic brakes. Yet there's no sacrificing the comforts or style one expects from any S-Class vehicle. For example, to make sure occupants stay cozy even when unleashing all those horses on a brisk fall day, Mercedes provides the Air Scarf neck-heating system, as well as heated armrest and rear seats. Capping off the package: distinctive design elements like 16-spoke forged wheels.
To be determined.
Late summer.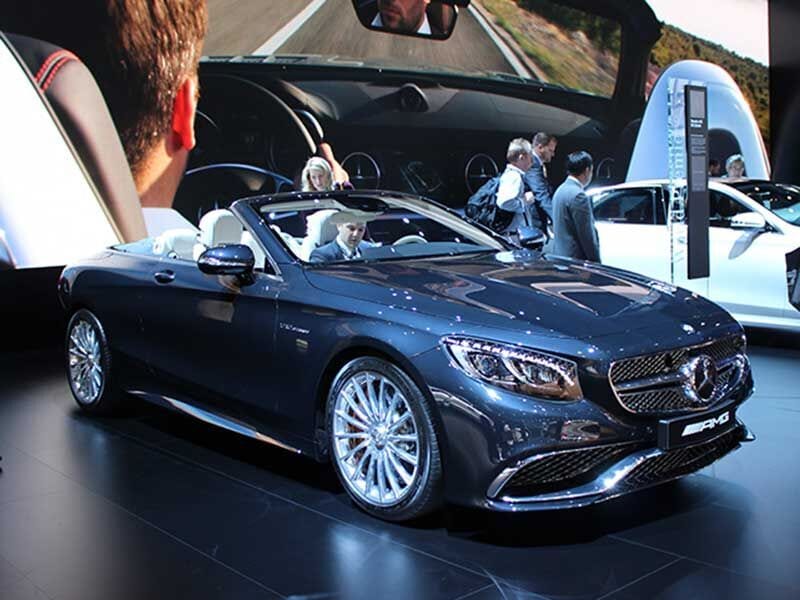 2017 Mercedes-Benz SLC
Don't let the name fool you: The 2017 Mercedes-Benz SLC is essentially the new SLK compact premium roadster, now renamed to reinforce its origins in the brand's C-Class lineup.
Right in time for the 2016 convertible season, the SLC will debut an even easier-to-use retractable hard-top that can be opened and closed at speeds of up to 25 mph. Of course, that's in addition to the return of an available Magic Sky Control roof panel that can be lightened or darkened to match the owner's moods. And those should be pretty good considering all the high-tech amenities in the SLC, including the most up-to-date iteration of Mercedes' COMAND infotainment setup. Internet access, hard-disc topographical navigation, and upgraded voice recognition are all in the mix as new or extended functionalities for the system.
Unknown at this time.
This coming spring.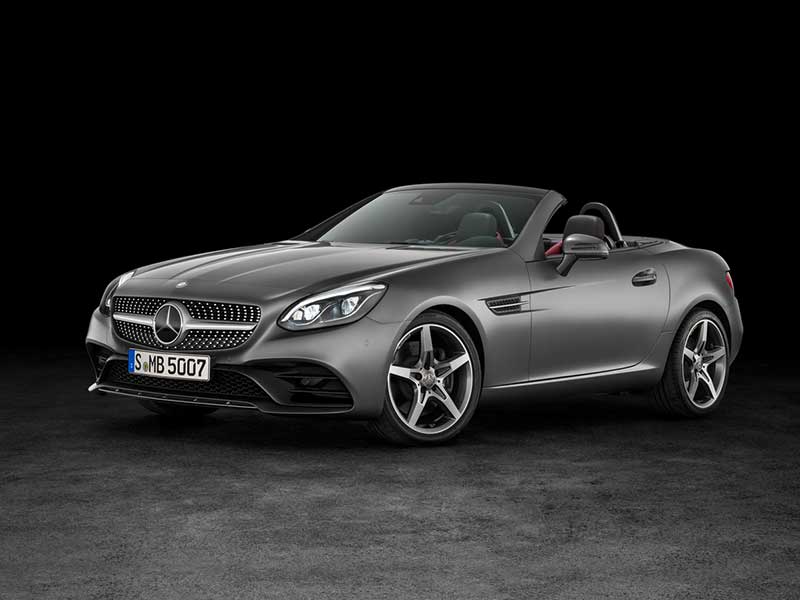 Photo by Mercedes-Benz Media