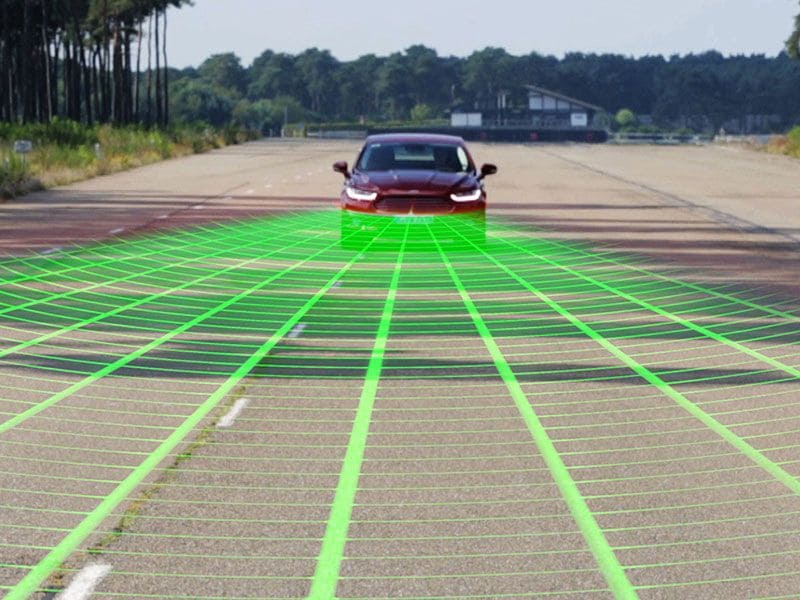 Ford Pre Collision Assist w Pedestrian Detection
Jessica Liesmann sat patiently in her minivan at a Dallas intersection, waiting for the traffic light to turn green. A few hundred yards behind, and heading directly towards her at high speed, was a stolen Dodge Challenger being driven by Artrai Alexander – a criminal who was about to become forever known as the car thief who got beaten up by a Mama Bear. Alexander, overconfident and apparently unfamiliar with a brake pedal, plowed into the back of Liesmann's 2005 Nissan Quest. The explosive impact sent parts of the minivan across the intersection. After checking to make sure her son, seated in the second-row seat of the minivan, was unhurt, Liesmann jumped out of her crumpled Nissan and pounced on fleeing Alexander, pummeling the now-stunned thief until police arrived.
We share this story to illustrate that you never know what's going to happen out there, and it's so important to transport the people you love the most in a vehicle that is as safe as possible. You might think you're a great driver and that accidents only happen to the other guy, but no amount of talent takes into account people like Artrai Alexander. Whether you're shopping for a new or a used car, truck, SUV, or minivan, if you're going to be carrying your loved ones in the vehicle on a regular basis, or you're buying an extra vehicle for your teenaged son or daughter to drive, it is important to plan for the unexpected – and critical to buy the safest vehicle you can afford. With that in mind, we've come up with a list of nine important safety items for new car shoppers. Some are government-mandated standard equipment on all new passengers vehicles, while others are part of option packages. However, safe driving always starts with the person behind the wheel.
Strong Crash Test Ratings
Once you know what your budget is, your first step in the research process is to determine which vehicles perform best in crash tests conducted by the National Highway Traffic Safety Administration (NHTSA) and the Insurance Institute for Highway Safety (IIHS) using the following sources of official information:
Each organization conducts unique testing designed to measure different aspects of vehicle crashworthiness and occupant crash protection, so it is important to select a vehicle that performs well in both NHTSA and IIHS testing.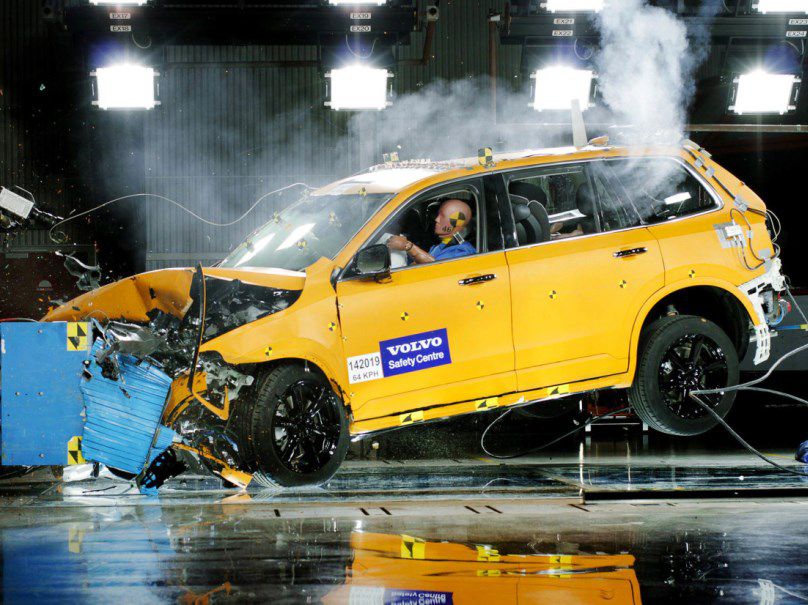 LATCH Anchors
Lower Anchors and Tethers for Children (LATCH) is a safety system to be used in conjunction with child safety seats. They've been mandated for a long time, but many parents don't know what they are or how to use them. LATCH is a combination of metal, loop-style anchor points, designed to hold your child's safety seat securely in place during a collision. It is critical to know how to use LATCH and to make sure the straps used with the metal anchors are fastened as tight as possible.
If you want to have your handiwork inspected by experts, fire and police departments can assist. Use the NHTSA's inspection station locator service to find the one closest to your home.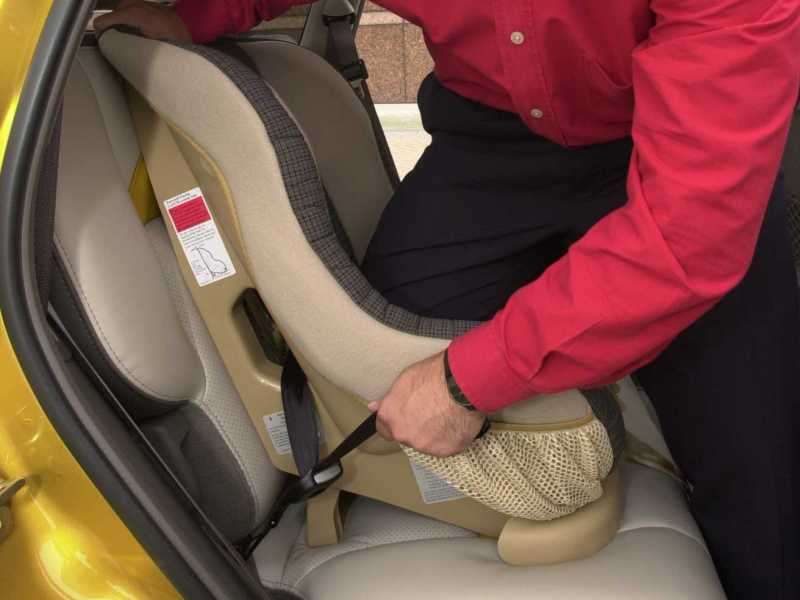 Stability Control
New vehicles are required by law to include stability control as standard equipment. If you are buying an older, used model, it is important to make sure it includes this critical safety system.
Stability control is different from traction control. The latter helps a vehicle to accelerate on a slippery surface, while the former helps to keep a vehicle under control if it skids or slides. My family's own 2005 Nissan Murano S does not have stability control, and it is the main reason my wife wants to get rid of it and buy something newer.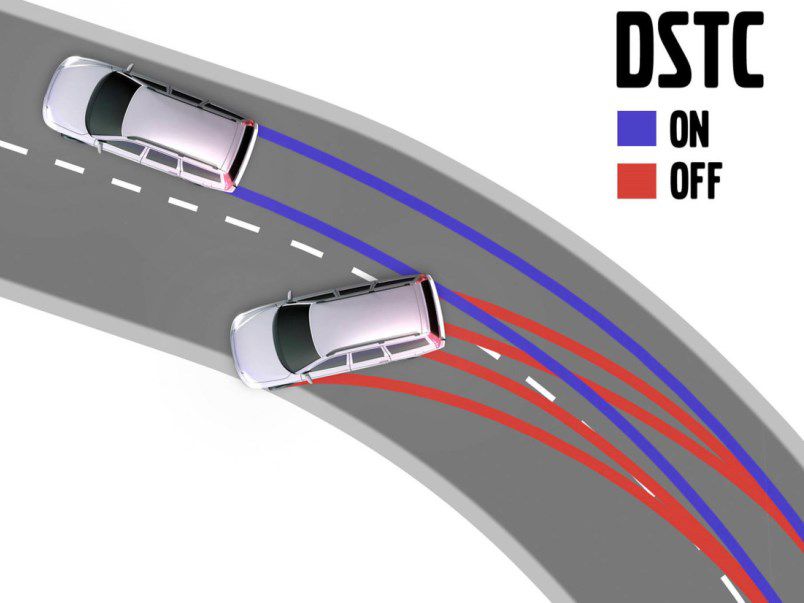 Reversing Camera
Once you've lived with a vehicle that has a reversing camera, you'll wonder how you survived without one. A reversing camera shows the driver what is behind a vehicle, displaying the image on a screen most commonly mounted on the dashboard or, on some older vehicles, embedded into the rearview mirror. Newer vehicles frequently have a wide-angle camera showing a complete 180-degree view of what's behind your car, which better helps a driver to see pedestrians or cyclists that might be approaching from the side.
Reversing cameras will be mandated in all new vehicles in 2018. According to a 2010 report by the NHTSA, 210 people die and 15,000 people are injured when vehicles back into them, and 31 percent of the dead and injured are children under the age of 5. By mandating this technology, which costs less than $150 per vehicle, the government estimates that these death and injury rates will fall by one-third.
Many automakers are making reversing cameras standard equipment ahead of the federal requirement. For example, every version of the redesigned Honda Fit, the least expensive model in the automaker's lineup, has one.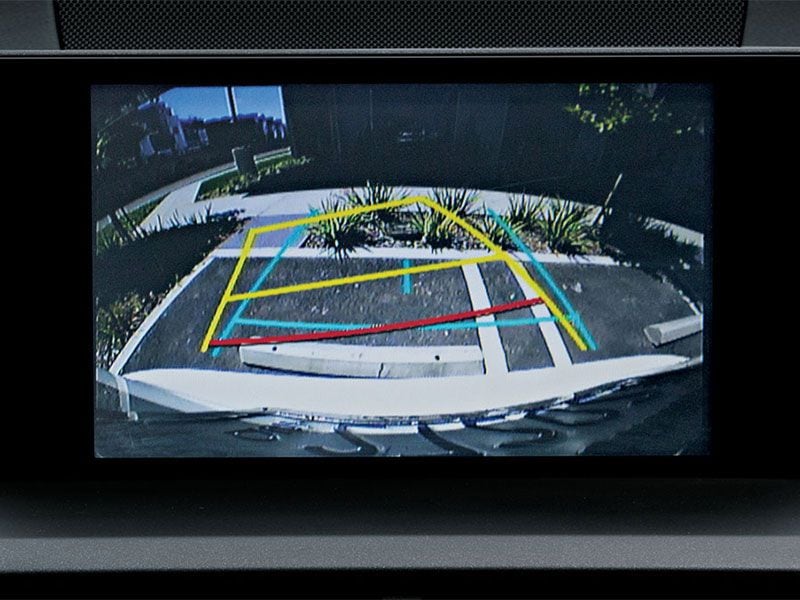 Blind Spot Warning System
While side view and rear view mirrors certainly help when it comes to making safe lane changes, a blind spot warning system is designed to "see" what the driver cannot and issue a visual or audible warning if it is unsafe to make a lane change.
Of course, it always helps to properly position your side mirrors. When you look into them, you should just barely be able to see the side of your own car in order to help orient you when referencing them. The rest of the mirror should reflect as much of the adjacent lane as is possible.
Once your mirrors are properly adjusted, the blind spot warning system monitors the area that is not reflected in the mirrors. Note, though, that this technology only works if you signal a lane change. If you're the type of driver who dispenses with this courtesy while weaving through traffic, well, you deserve what you will ultimately get.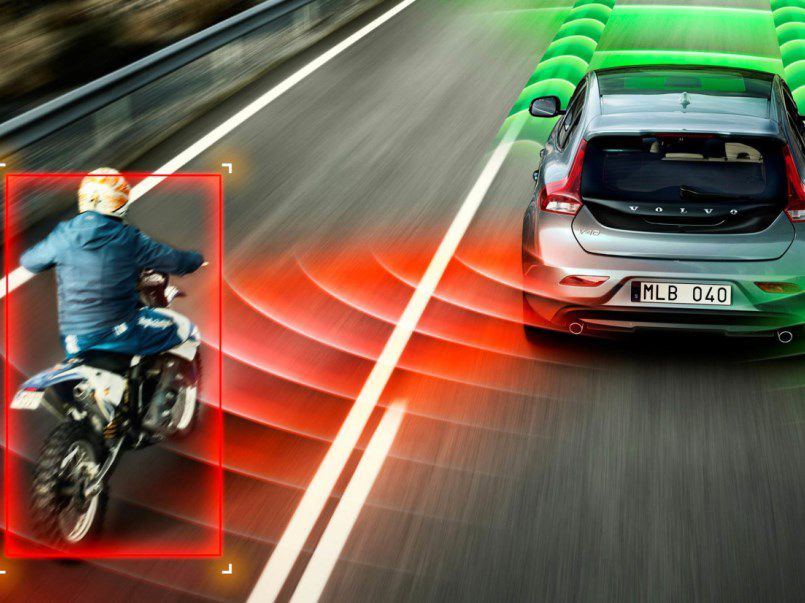 Forward Collision Warning with Autonomous Braking
To earn a "Top Safety Pick+" rating from the IIHS, a new vehicle must excel in crash-test assessments and include a forward collision warning system that has an autonomous braking feature. What this means is that the vehicle can determine situations in which your vehicle may collide with traffic ahead, sound an audible and visual alert of some kind, and if you fail to respond can automatically apply the brakes to either stop your car or to reduce the vehicle's speed prior to impact.
Some forward collision warning systems simply alert the driver to danger without applying the brakes. Some apply the brakes only at lower vehicle speeds. You want one that works across a range of speeds and which can react in the event that you do not – or for some reason cannot.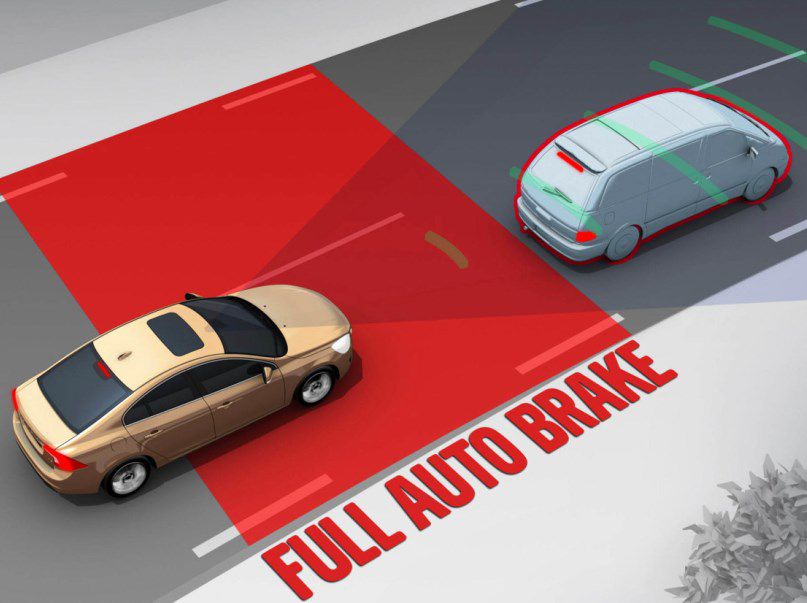 Emergency Response and Rescue Service
Frequently included with subscription-based service plans such as General Motors' OnStar system, or powered by a smartphone paired to a vehicle's Bluetooth connection such as Ford Motor Company's Sync technology, an emergency response and rescue service activates when a vehicle's airbags deploy. Following the collision, the system automatically notifies authorities of the crash and can help them to find the damaged vehicle and its occupants as soon as is possible.
Such services go by different names, and they sometimes work in different ways, but they all strive to get rescuers to a crashed vehicle and its occupants in the shortest amount of time possible. Often they include an "SOS" button of some kind to allow vehicle owners to actively request help when a collision has not occurred, and are sometimes bundled with stolen vehicle location and slow-down services if a thief has taken your car.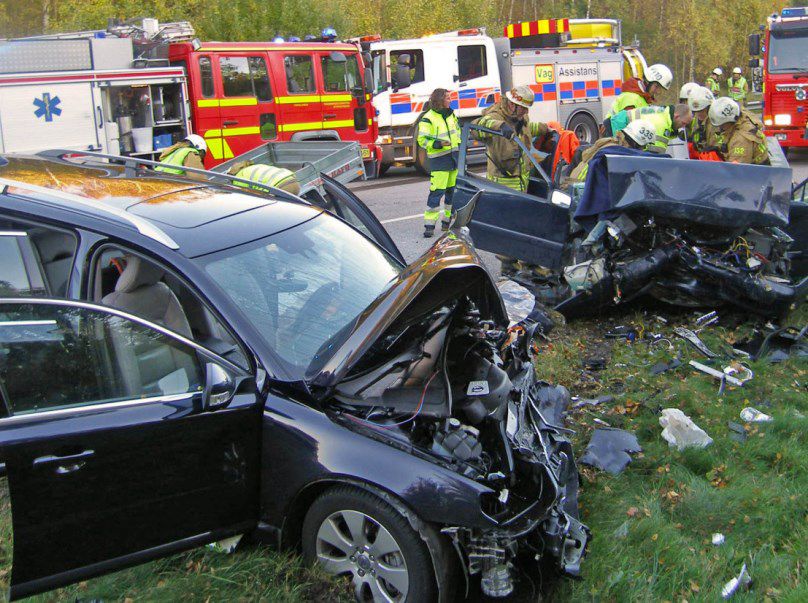 Programmable Safety Features
According to the Centers for Disease Control and Prevention (CDC), "motor vehicle crashes are the leading cause of death for U.S. teens."
Do we have your attention? Good.
What this means is that you want your child behind the wheel of the safest vehicle you can afford, that you want to send your child to the best driving school you can afford, and that you want to spend as much time as is possible practicing with your child in widely variable driving conditions.
Beyond this, you might want to consider getting a car with programmable features that are designed to help monitor your child's driving and report back to Mom and Dad about inappropriate use of the vehicle.
For example, Ford's MyKey technology allows parents to program various vehicle features to encourage safer driving, from muting the stereo until everyone is buckled up to activating a "do not disturb" feature that holds calls and text messages when a teen's smartphone is paired to the vehicle's Sync technology.
Another example is Hyundai's Blue Link technology, which may, depending on the vehicle and equipment, include the ability to set speed, curfew, and geographic boundary limits, notifying the vehicle's owner when the car has been driven too fast, or too late at night, or too far from home.
These are just two examples of the types of modern technologies that are designed to help keep young drivers safe. Many automakers offer similar types of services, so be sure to do your research if you're buying a new, or a newer, vehicle for your kids to drive.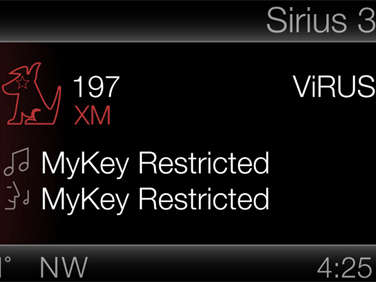 A Safe Driver
By no means does this list include the only safety features you might wish to consider when shopping for a new family vehicle. Instead, they are the ones that AutoWeb's team of experts believes will make the biggest impact in terms of preserving your family's safety.
While these design, engineering, and technology solutions are terrific, the most important component to vehicle safety is the driver.
Be smart when getting behind the wheel. Limit distractions, whatever they might be. Don't drive when drowsy or under the influence of medication, drugs, or alcohol. Drive at speeds aligned with road and visibility conditions. Avoid travel late on Friday and Saturday nights, when people with chemically reduced self-preservation instincts are out on the roads and doing stupid things.
You still need a safe vehicle, of course. By transporting your family in the safest vehicle you can afford, you'll do your best to address those circumstances and situations that are beyond your control. After all, Jessica Liesmann was just sitting at a traffic light and minding her own business when fate thrust her into the national spotlight – thankfully, she survived to enjoy her 15 minutes of fame.