New Stamp Series Now Available from U.S. Postal Service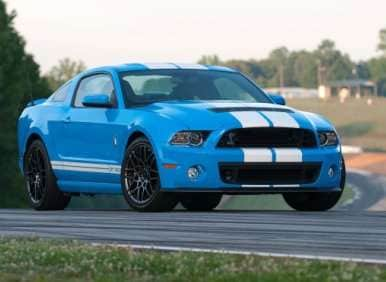 Gearheads who want to add a new meaning to the term "special delivery" had better make a pit stop at the post office. After all, the U.S. Postal Service is now selling a selection of "forever" stamps featuring some of the country's most memorable muscle cars—including a pair that remains in production today in the form of the 2013 Dodge Charger Daytona and 2013 Ford Mustang Shelby GT500.
All told, five selections will be pushing the envelope for the Postal Service:
1969 Dodge Charger Daytona—The original Charger Daytona put its stamp on the muscle-car segment with a choice of a 440-cubic-inch V8 or a similarly cylindered 426-cubic-inch powerplant derived from racing engines.
1966 Pontiac GTO—Blending a curvaceous exterior with incredible straight-line acceleration, the Goat was first sold as a stand-alone model in 1966.
1967 Ford Shelby GT500—Carroll Shelby's initial revamping of the Mustang set the template for today's hi-po version that can exceed 200 mph.
1970 Chevrolet Chevelle SS—The Chevelle SS could be optioned up to a 454-cubic-inch V8 that delivered 450 horses—even more than on tap in the 2013 Chevy Camaro SS.
1970 Plymouth Hemi 'Cuda—Hooking a 1970 'Cuda was no easy task, as fewer than 700 HEMI-powered units of the 1970 Barracuda swam out of dealerships during its first year on the market.
Each is based on images created by artist Tom Fritz, who grew up in the muscle-car hotbed of Southern California and considers his original paintings to be "a projection of my memories of the vehicles."
The postal party line: "Each of these cars represents the adventurous spirit of the muscle-car era. Fast, powerful, and eye-catching, muscle cars roared their way onto America's roads in the 1960s. Typically equipped with big, powerful engines, the five high-performance vehicles depicted on the stamps represent the era's adventurous spirit."