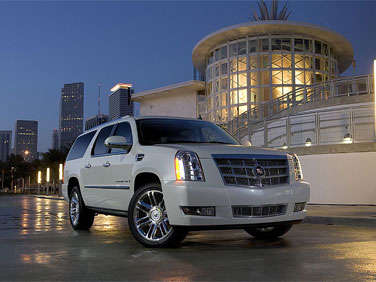 Different SUVs have very different personalities, and with so many competent options available it often comes down to image and style when making the final decision on which of these capable vehicles to park in your driveway. Of course, towing capacity, size and brawn also play a role in defining the character of a given SUV, which is why we've put together a quick list of available sport-utility options that each have their own particular niche in their respective classes.
Let's take a look at eight different SUVs that together offer the kind of multiple personalities that make this segment so intriguing.
01. 2012 GMC Terrain
The 2012 GMC Terrain is a compact SUV that looks beefier than most of the competition. Leveraging its bold fender flares, slab sides and angular front fascia, the GMC Terrain aims for drivers who wants the looks of a brawny sport-utility vehicle but who also want to preserve a car-like ride and reasonable fuel economy. The Terrain is offered with the choice of either a 182 horsepower, 2.4-liter four-cylinder engine or a 264 horsepower, 3.0-liter V-6, with the smaller unit returning fuel mileage of 22-mpg in city driving and 32-mpg on the highway. All-wheel drive is available as an option with the compact 'ute, and a six-speed automatic transmission is standard all around.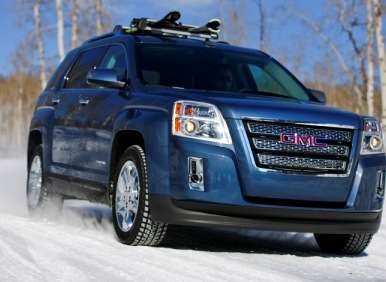 02. 2012 Jeep Grand Cherokee
The 2012 Jeep Grand Cherokee is perhaps best known for its ability to combine off-road capability with a reasonably buttoned-down on-pavement demeanor. The Jeep Grand Cherokee's recently redesigned unibody platform helps it absorb rough pavement without shaking its passengers around the cabin like a popcorn machine, and the ability to order Quadra-Lift air suspension, the availability of the Select-Terrain system, and a trio of four-wheel drive designs give it preternatural trail driving prowess. Grunt is also excellent in the Grand Cherokee, which comes with a 290 horsepower, 3.6-liter V-6 right out of the box and also provides an upgrade in the form of a 360 horsepower, 5.7-liter Hemi V-8. A five-speed automatic gearbox handles the shifting duties for either motor, and fuel economy for the Pentastar V-6 is reported as 16-mpg city and 23-mpg highway.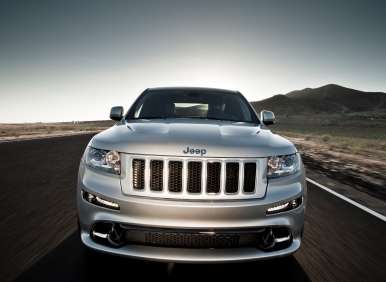 03. 2012 Chevrolet Tahoe
The 2012 Chevrolet Tahoe is the big, easy-going friend everyone is always calling up to help them move house. The Chevrolet Tahoe isn't just an excellent tow-rig, with a trailer capacity of 8,500 lbs, but its cavernous, eight-passenger interior can also stow up to 109 cubic feet of cargo. The Tahoe's full-size, truck-based platform is motivated by a 5.3-liter V-8 engine that puts out 320 horsepower, and this ultimate evolution of the traditional sport-utility vehicle also offers a rugged four-wheel drive option that can slog through the mud with available low-range gearing. Fuel economy for the beast checks in at 15-mpg city and 21-mpg highway, and a six-speed automatic transmission is present and accounted for.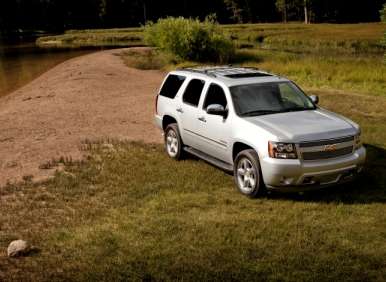 04. 2012 Lincoln Navigator
The 2012 Lincoln Navigator has carved out a niche as the opulent, domestic-built luxury SUV aimed at drivers who want to stand out from the crowd but who are wary of the image projected by gaudier options. Yes, the Lincoln Navigator is far from conservative when it comes to styling or road presence, but it does hold back just a little bit and leave something to the imagination. The Navigator also gets the job done, with a 5.4-liter, 310 horsepower V-8 (that returns fuel mileage of 14-mpg city and 20-mpg highway), a six-speed automatic transmission, 9,000 lbs of towing capacity and a cavernous interior. Four-wheel drive is of course available with the full-size SUV.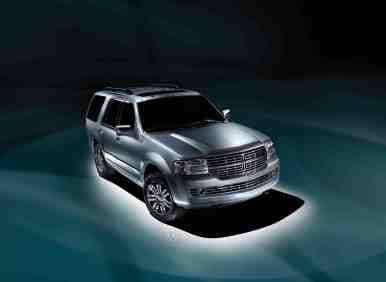 05. 2012 GMC Yukon XL
The 2012 GMC Yukon XL can be thought of as the plus-size edition of its Chevrolet Tahoe platform twin, stretching out the interior until it can swallow as much as 137.4 cubic feet of cargo. Towing remains impressive with the GMC Yukon XL, and the vehicle can also be ordered in the Denali luxury trim that installs high end features such as heated leather seats and an all-wheel drive system. The Denali also benefits from a 403 horsepower, 6.2-liter V-8 engine in place of the regular Yukon XL's 320 horsepower, 5.3-liter unit. A six-speed automatic remains the gearbox of choice for either motor, while traditional four-wheel drive can be paired with non-Denali editions of the SUV. Fuel economy for the 5.3-liter motor shows as 14-mpg city and 20-mpg highway.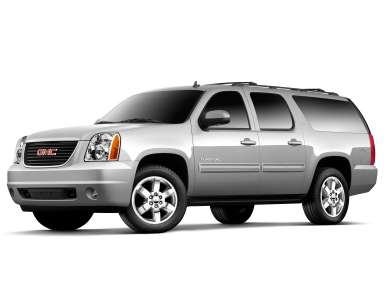 06. 2012 Ford Escape Hybrid
The 2012 Ford Escape Hybrid is an SUV for the eco-set, a sedan-based hauler that benefits from a gasoline / electric drivetrain that gives it the best fuel economy in its class. The Ford Escape Hybrid is outfitted with a 2.5-liter, four-cylinder engine that together with an electric motor pushes out 177 horsepower. Front-wheel drive and a continuously-variable automatic transmission are included with the base Hybrid model, while all-wheel drive versions of the compact SUV gain an extra battery-powered motor to spin up the rear wheels. Fuel mileage for the super-efficient Escape Hybrid comes in at 34-mpg in stop and go driving and 31-mpg on the highway.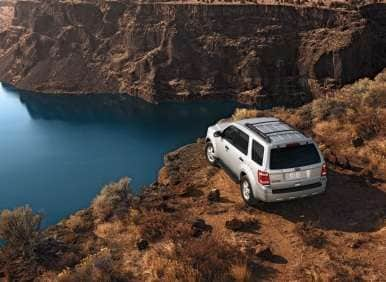 07. 2012 Subaru Forester
The 2012 Subaru Forester has jumped from its tall wagon niche to become a legitimate mid-size SUV competitor. All-wheel drive comes free of charge with the Subaru Forester, and its better than average ride height gives it legitimate rough terrain capability that many other crossover SUVs lack. Around town the Subaru also acquits itself well, driving smaller than it looks and providing fuel economy of 21-mpg city and 27-mpg highway from its base 2.5-liter, 170 horsepower four-cylinder engine. A 224 horsepower, turbocharged edition of this motor is also available, and transmission options for the Subaru Forester include a five-speed manual and a four-speed automatic.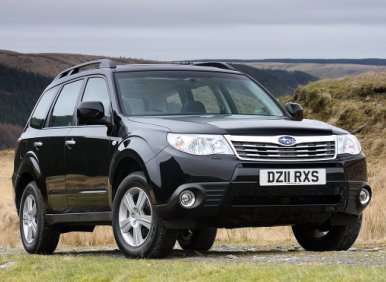 08. 2012 Cadillac Escalade
The 2012 Cadillac Escalade has become an iconic representation of excess in the luxury SUV segment. Big in every dimension, comfortable across all three rows of seating and enormously powerful thanks to its 6.2-liter, 403-horse eight-cylinder engine, the Cadillac Escalade is the priciest vehicle in the luxury automaker's lineup. The Escalade also manages to offer 108.9 cubic feet of total cargo space, optional all-wheel drive and a maximum tow rating of 8,300 lbs to give it a practical edge to go with its reputation as the chariot of choice for status seekers around the world. Fuel economy for the large SUV is rated at 14-mpg city and 18-mpg highway.