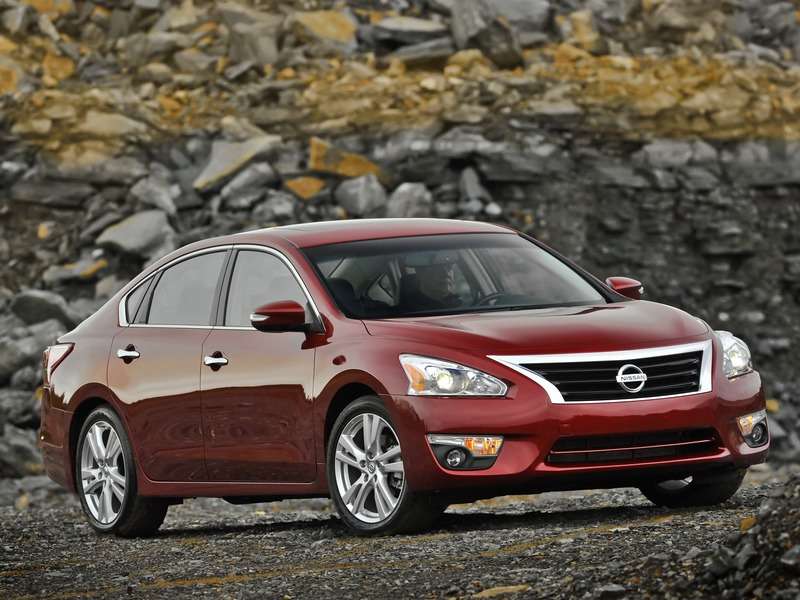 Pricing will rise throughout most of the lineup for the 2015 Nissan Altima, starting with a $130 bump for the starter model, which opens at $22,300 for the new selling season. That's a relatively minor change, but it's worth noting that the 2014 Altima already had the third-highest MSRP among the current crop of mainstream mid-size sedans, and the adjustment for 2015 puts it within $40 of the Chevy Malibu and just $125 below the entry point to the Toyota Camry roster. Now, this is a bit of an apples vs. oranges situation, since Chevy and Toyota have not priced their 2015 models, but the 2015 Hyundai Sonata was just announced with a $300 price cut and will begin the new model year with a significant $1,150 advantage against the Nissan.
On the other hand, the 2015 Nissan Altima will continue to offer the highest standard fuel-economy ratings in the segment, with a line of 27 mpg city/38 mpg highway/31 mpg combined that, for example, tops the Sonata's performance by 3 mpg in all phases of EPA testing.
Also, while that entry model continues unchanged, there have been some content increases for the more premium 2015 Nissan Altima trims:
The 2.5-liter, four-cylinder Altima SV gains an eight-way power-adjustable driver's seat and two-way lumbar support, along with standard foglights.
Fuel-economy ratings for the 2015 Nissan Altima with its 3.5-liter V6 increase 1 mpg in highway and combined driving to reach 22 mpg city/32 mpg combined/26 mpg combined.
Six-cylinder Altima SV and SL models also welcome NissanConnect with navigation and mobile apps, as well as blind-spot warning, moving object detection and lane-departure warning systems.
Owners who opt for the Beige interior will find it now complemented by black carpeting and lower-seat side trim.
Nissan's Intelligent Climate Control is packaged with remote start for the Altima SV and SL.
Prices will rise accordingly, with the rest of the 2015 Nissan Altima menu featuring:
Altima 2.5 S—$22,560 (down $130)
Altima 2.5 SV—$24,720 (up $380)
Altima 2.5 SL—$28,150 (up $230)
Altima 3.5 S—$26,450 (up $130)
Altima 3.5 SV—$29,830 (up $1,310)
Altima 3.5 SL—$31,950 (up $1,130)
The 2015 Nissan Altima is at dealerships now.