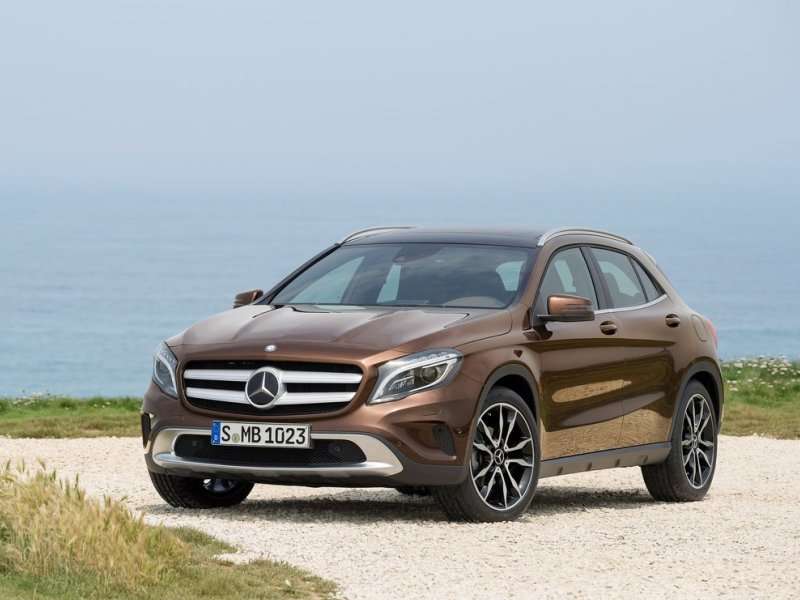 MB GLA class
One of the industry's oldest automakers will jump into one of the country's newest vehicle segments in September, when the 2015 Mercedes-Benz GLA-Class goes on sale in the compact luxury SUV class. And that's not the only fresh ground being broken by the GLA roster, since the leadoff hitter, the GLA250, will be a front-wheel-drive affair.
Just note that the GLA250 also will be the final member of the 2015 Mercedes-Benz GLA-Class portfolio to reach dealerships, as it's expected to go on sale in the first quarter of the next year with an MSRP of $31,300. It's actually the 2015 GLA250 4MATIC and the hi-po 2015 GLA45 AMG that are coming next month.
The former relies on the same turbocharged engine as the GLA250, squeezing 208 hp and 258 lb.-ft. of torque from 2.0 liters of displacement, but routes power through a next-gen 4MATIC all-wheel-drive system. That setup, in turn, is enhanced by fully variable torque distribution, as well as a model-exclusive off-road driving mode for the seven-speed dual-clutch automatic transmission that's standard in the 2015 Mercedes-Benz GLA-Class. Pricing for the GLA250 4MATIC opens at $33,300.
Also due in September, and topping the range for the 2015 Mercedes-Benz GLA-Class, will be the GLA45 AMG. As you might guess from those final three letters, this is the highest performing member of the 2015 Mercedes-Benz GLA-Class, boasting a fully AMG-ed 2.0-liter turbo four to serve up 355 hp and 332 lb.-ft. of torque. With that kind of power put to the pavement through all four wheels, courtesy of an AMG 4MATIC system, Mercedes expects owners of the GLA45 to see 0-60 times of 4.8 seconds and be able to achieve an electronically limited top speed of 155 mph.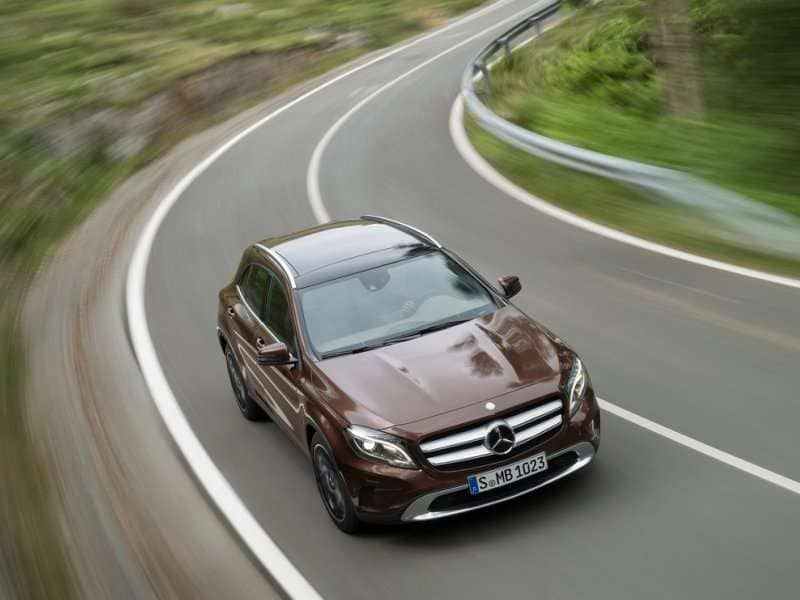 Which makes its MSRP of $48,300 a relative bargain.
Said Dr. Joachim Schmidt, executive vice president for Sales and Marketing for Mercedes-Benz Cars. "I am very confident that the 2015 Mercedes-Benz GLA-Class, with its fascinating design and high everyday practicality, will fill many new customers with enthusiasm for the Mercedes-Benz brand."