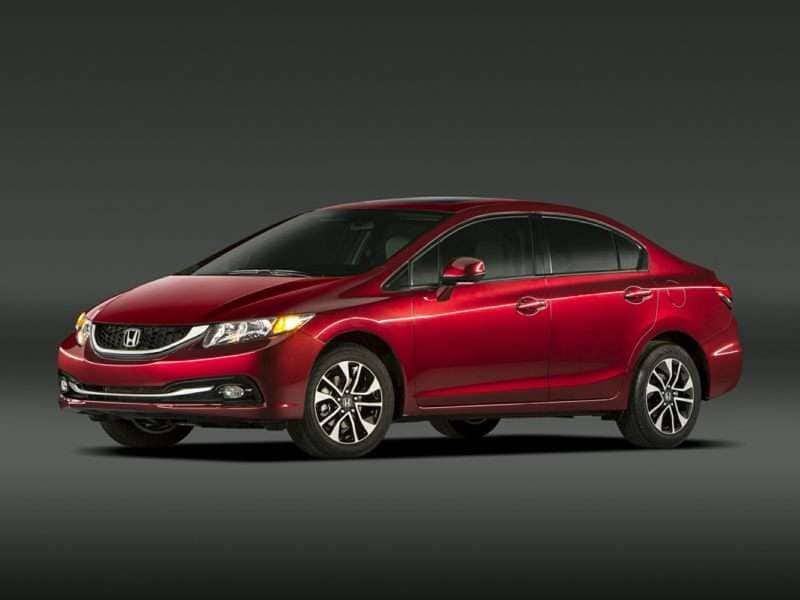 With the debut of the 2014 Honda Civic family, Honda finally has all members of the Civic roster on ye olde same page in terms of styling and design, as all individual models now have gone through an early yet extensive upgrade program aimed at addressing some of the launch editions' satisfaction issues. That wholesale refreshing had been spaced out over a few different model years, and as a result, dealers entered January selling the 2012 Honda Civic Natural Gas; 2013 Honda Civic Si, HF and Hybrid; and 2014 Honda Civic Coupe and Sedan.
Of course, it's true that folks still will be finding all those models available for a few weeks yet, but when the entire 2014 Honda Civic team does reach dealerships, it will include:
2014 Honda Civic Si Coupe and Sedan—Benefitting from bumps of 4 hp and a like amount of lb.-ft. of torque, the hi-po members of the Civic team deliver 205 hp, 174 lb.-ft. of torque and their own unique style cues, all with MSRPs of $22,990 for the Sedan and $22,515 for the Coupe; that's an increase of $275 in both cases.
2014 Honda Civic HF—This is the most efficient member of the Civic crew to offer a traditional internal-combustion powertrain, with aero upgrades helping its 140-hp engine provide EPA grades of up to 29 mpg city/41 mpg highway/33 mpg combined. The HF model only is available in a sedan body-style, with pricing that starts at $19,940—$175 higher than for the 2013 version.
2014 Honda Civic Hybrid—Also a sedan-only affair, the Civic Hybrid can achieve 44 mpg in all facets of EPA testing, and will feature a price of admission that starts at $24,635 (+$275).
2014 Honda Civic Natural Gas—A massive increase in availability hasn't resulted in a massive increase in sales for the only mass-produced CNG-capable compact in the country, but likewise, it doesn't receive much of an increase in price. Honda did add $335 to the bottom line, which rises to $26,640, yet customers continue to enjoy the equivalent of 27 mpg city/38 mpg highway/31 mpg combined from cleaner-burning, made-in-the-U.S. compressed natural gas.
The standard 2014 Honda Civic Coupe and Sedan—already on the market for a few months now—open at $18,190 and $18,390, respectively.