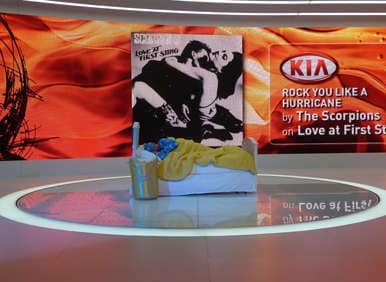 While 111 million viewers saw Kia's dreamy ad spot during the 2012 Super Bowl, or when it went viral on You Tube following the Big Game, Kia brought its star, the new 2012 Kia Optima SX Limited, to life at the 2012 Chicago Show-complete with Mr. Sandman and the rock-out sound recording of Motley Crue. Adriana Lima and the white stallion were absent!
The top-of-the line 2012 Optima SX Limited comes in three exclusive colors: Ebony Black, Snow White Pearl and Titanium Metallic. Also distinct from its stablemates are the LED running lights, a chrome-accented rear spoiler, lower door sills, and unique chrome 18-inch wheels, while interior upgrades include white or black Nappa leather and wood trim accents throughout the premium cabin. On sale in March, the Optima SX Limited is powered by the same 2.0-liter turbo GDI V6 that motivates its brethren; this engine gets 274 hp. and 22/34 mpg city/highway.
"The Optima SX Limited was introduced to the world in our "Drive the Dream" Super Bowl commercial and now visitors to the Chicago Auto Show will experience it firsthand,"  said Michael Sprague, Kia's Vice President of Marketing and Communications in America. Sprague also talked about Kia's sales success over the past 17 years and in 2011, when this Korean brand sold 485,000 cars. "What's driving growth is not just dreamers—but doers," said Sprague, referencing the company's nine new vehicles and success in the auto racing circuit.