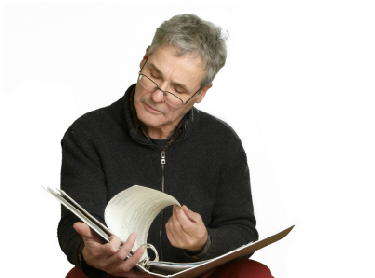 One of the most common ways of boosting an internal combustion engine's power is to improve the airflow during its intake cycle. Turbochargers and superchargers are pumps known to send forced air through the combustion by condensing the air molecules. Nitrous oxide is chemically-enriched oxygen and allows an engine to operate with as much as 50 percent than compared to normally-aspirated air intake. Classically identified as 'laughing gas' when it was first used as an anesthetic in dentistry, nitrous oxide was eventually discovered for enhancing performance in internal combustion engines. Designed for short spurts of maximum power, the technology was first utilized in World War II by the aircraft of the German Luftwaffe and the Royal Air Force. One of the first high profile uses of nitrous oxide was committed by maverick NASCAR mechanic Smokey Yunick in the 1950s, but only after what was likely several race wins using this injection system. Relatively easy to install and a high horsepower per dollar ratio lower led nitrous oxide engine injection to grow incredibly popular for domestic and import car drag racing. Nitrous oxide system kits consist of the following three major components: heavy-duty sending lines, fuel solenoid, and nitrous oxide storage bottle. Some tuner and drag racing vehicles will fit multiple nitrous oxide bottles to produce stages for longer, disciplined performance bursts.
With NOS (NOS kit pictured above) and Zex existing as the industry forerunners in the technology, a wide range of nitrous oxide systems are available for varying engine configurations. For these various engines, nitrous oxide systems differ in the way it administers the performance additive. Dry, wet, and direct port styles all feature advantages in relations to a particular driver's taste. Dry and wet nitrous oxide injection systems are the two more common set ups based on their existence as largely a bolt-in accessory. The differences between dry and wet nitrous injector assemblies focuses on the method used to deliver the nitrous oxide into the combustion chambers. Dry nitrous oxide system passes the nitrous oxide into the air intake and alters the air/fuel mixture by manipulating the engine's computer into believing the air is cooler and denser. A wet nitrous oxide system combines the fuel with the nitrous oxide instantly, which results in the fuel/nitrous mixture to pass through the intake and into the cylinders. The dry configuration is more simplified than the wet nitrous oxide system but loses to the wet system on power production. A third and final nitrous oxide system is called direct port injection and provides the highest power boost possible of the three systems by supplying the performance additive to each cylinder intake. On the dynamometer, the direct port design can bring a power boost of up to 500 horsepower to an engine which would only provide 350 horsepower increase over wet nitrous oxide injection systems. Direct port nitrous oxide injection also allows each individual cylinder to be tuned to an ideal charge/nitrous oxide mix for specific performance. The downside to a direct port nitrous oxide system is its complex layout requiring a much higher mechanic skill level in installing. For this reason, this system is generally used for professional racing applications.
Alongside the installation of the nitrous oxide system kit, other considerations should be anticipated. While a switch to premium gasoline is primarily the only requirement after fitting a vehicle with nitrous oxide, more potent systems could require fuel system upgrades, aftermarket connecting rods, or forged pistons. Another problem may also persist on modern vehicles using factory-equipped spark plugs. Larger plug gaps may cause misfiring or fouling when nitrous oxide is in use. To fix this problem, change the spark plug gap or upgrade to performance spark plugs. In regards to safety, nitrous oxide gas is actually not flammable but can significantly fuel a fire or frame caused due to collisions and/or engine failure.
Depending on the legal jurisdictions, nitrous oxide equipment may have to be disconnected if the vehicle is driven on the road. In some countries nitrous oxide equipment is illegal to equip on modern vehicles. Familiarization with state and local laws will prevent confusion.