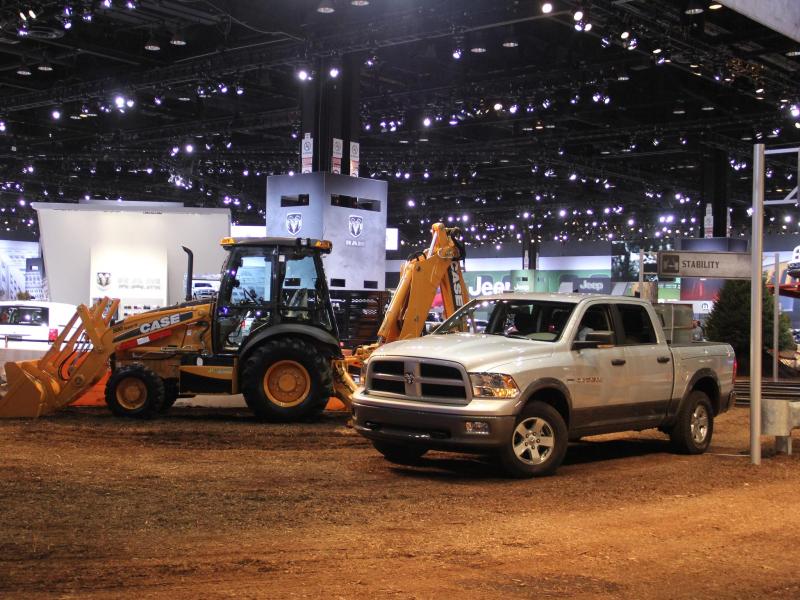 2015 ram 1500
After the Ram roster scored Motor Trend Truck of the Year trophies for the 2013 and 2014 selling seasons, the publication's editors recently confirmed that the 2015 Ram 1500 remains the best choice in the full-size pickup segment—and that's despite the launch of the 2015 Ford F-150. In fact, neither that truck nor its Chevy counterpart could keep up with the Ram brand during Motor Trend's in-depth testing, which pitted a 2015 Ram 1500 Outdoorsman EcoDiesel against an F-150 with its new 2.7-liter EcoBoost V6 and a Chevy Silverado LTZ with its 5.3-liter V8.
That trio was put through its paces, loaded and unloaded, and when all was said and done, Scott Evans, associate editor of the magazine, noted that: "Our comparison of the latest half-ton pickup trucks was as exhaustive as it was comprehensive, because this segment is so important and so competitive. We evaluated every aspect of these trucks we could and debated long and hard over their merits. In the end, the Ram EcoDiesel's excellent ride quality both loaded and empty, torquey engine, smooth and intelligent transmission, ease in towing, comfortable and refined interior, and best-in-test fuel economy proved the winning combination."
And that brings us to an important point: The 2015 Ram 1500 EcoDiesel remains the most fuel-efficient pickup in the country, topping out at 28 mpg highway for both the EPA and, in real-world testing, Motor Trend editors. More specifically, the publication achieved a fuel-economy line of 18 mpg city/28 mpg highway/22 mpg combined during previous evaluations and then achieved 22 mpg this year while the truck was carrying a 1,000-lb. load. As for the EPA, it lists the 2015 Ram 1500 EcoDiesel at 20 mpg city/28 mpg highway/23 mpg combined.
At the same time, though, the EcoDiesel-engined Ram serves up 420 lb.-ft. of torque and a 9,200-lb. max tow rating, helping it excel during MT's extensive load testing.
Added Bob Hegbloom, president and CEO of the Ram Truck Brand: "This is a strong third-party testimonial of Ram's place in the market and contributes to the justification of long hours and hard work to deliver the best trucks available."