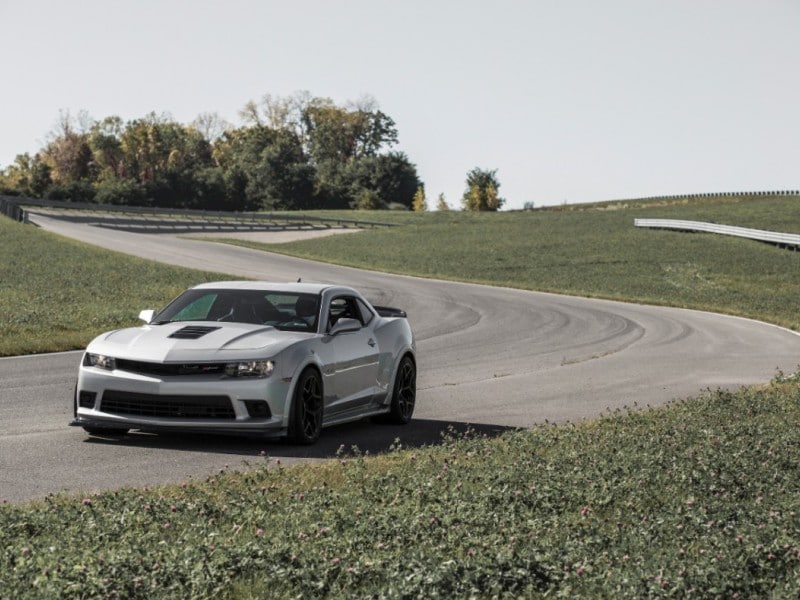 chevy camaro z28
While the brand-new Ford Mustang and high-powered Challenger Hellcat have been getting much of the press recently, it was the 2015 Chevrolet Camaro Z/28 that just got named "Best Driver's Car" of the year by the experts at Motor Trend magazine. Of course, neither the Hellcat nor the Mustang are on sale yet, so they didn't qualify for the competition, but the 2015 Chevrolet Camaro Z/28 did beat out cars including the Alfa Romeo 4C, BMW M4, Nissan GT-R Nismo and Porsche 911 Turbo S to achieve its title.
Along the way, it became the first winner from an American brand since the magazine began holding the contest, some seven years ago.
Said Mark Reuss, General Motors' executive vice president for Global Product Development: "The mission for the new Z/28 was to create the most capable, best-handling Camaro in our history. As such, I can't think of a better validation of that mission than for the Z/28 to be named Motor Trend's Best Driver's Car."
Certainly helping matters, the 2015 Chevrolet Camaro Z/28 packs a 505-hp naturally aspirated V8 for blistering acceleration, yet it's also a notable hot handler thanks to features like Dynamic Suspensions Spool Valve (DSSV) damper technology. In fact, with that high-tech damping system, as well as Brembo carbon-ceramic brakes and specifically tuned suspension componentry, the 2015 Chevrolet Camaro Z/28 can post marks of 1.08 g in lateral acceleration and 1.5 g in deceleration.
With all that in the mix, Motor Trend's Scott Evans raved about the real-world performance of the 2015 Chevrolet Camaro Z/28, both on track and off, noting: "The Camaro Z/28 is the revered, old-school formula for speed writ large: big motor, bigger brakes, manual transmission and a chassis tuned to race without any digital help. Greater than the sum of its parts, though, the Z/28 is a car in which how hard you smile is directly correlated to how hard you're driving it, and for that, it's Motor Trend's 2014 Best Driver's Car."
Priced from $72,305, the 2015 Chevrolet Camaro Z/28 is on sale now.