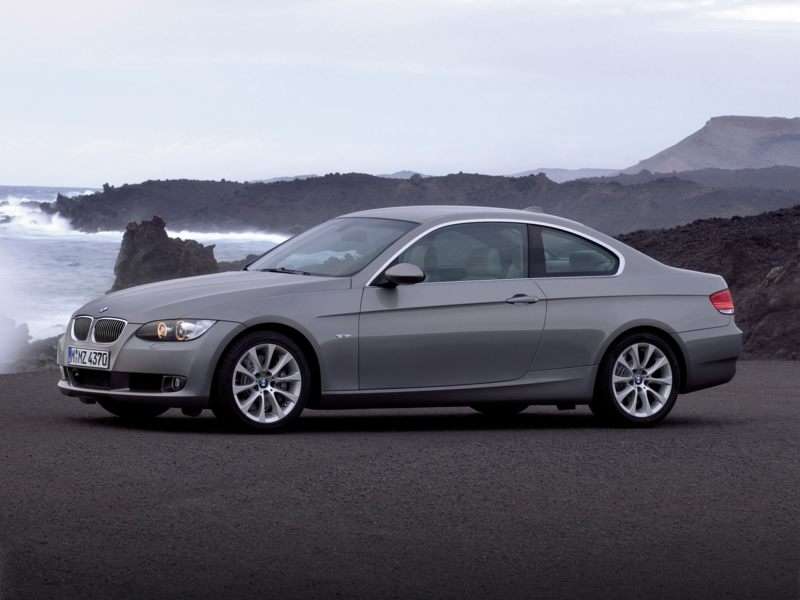 A new luxury car costs big bucks, but a reliable way to ride in style is to let someone else take the depreciation hit. With the right attitude and a little diligence, your money will go a lot further. You'll be paying for the car alone, instead of paying for the car plus its dealership fees and marketing costs and other expenses that can make the sticker price quickly skyrocket. One of the secrets to finding a good deal on a used luxury car is to seek out models with styling that evolves gradually between generations. Manufacturers that tend to have a long lifecycle represent some of the best values in used luxury cars, because a car that's not obviously outdated looks and feels new a lot longer. Keep reading for some of the most luxurious used cars available under $20,000.
1) 2011 Acura TSX
The 2011 Acura TSX is practical yet indulgent, making it a great option for a luxurious used car. The 2011 TSX is a small sedan that comes with either a four-cylinder or six-cylinder engine. The former is a 2.4-liter unit that provides 201 horsepower, which is mediocre power for a luxury car, but makes up for it in terms of good reliability and competitive fuel economy. The latter, a 3.5-liter V-6, yields 280 horsepower, which is a considerable improvement. However, fuel economy with this engine option is only average. Keep in mind that although the 2011 TSX is generally comfortable, the backseat isn't particularly adult-friendly, and taller passengers might feel  cramped. The 2011 Acura TSX boasts a good list of equipment and features, good trunk space for the class, and a great safety record.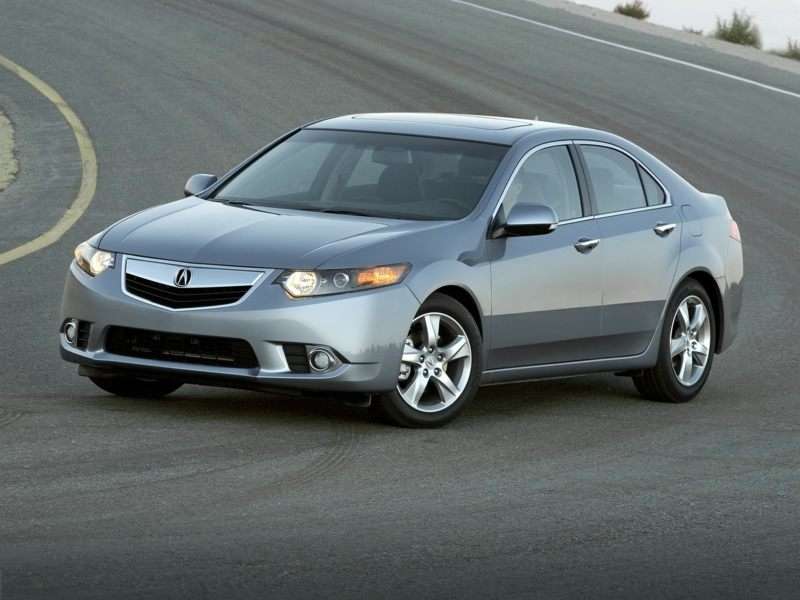 2) 2010 Cadillac CTS
The 2010 Cadillac CTS is a luxury sedan that was designed to help the domestic brand regain its competitiveness against the import crowd. The CTS offered the power and the aesthetics necessary to become a serious option in the luxury sedan market. A 3.0-liter V-6 engine offered 270 horsepower, which was plenty for an enjoyable drive, but an available 3.6-liter V-6 put out 304 horsepower, which became a popular option. Both versions of the CTS had great handling and offered the choice of rear-wheel drive or all-wheel drive, as well as the choice between a six-speed manual or a six-speed automatic transmission. When new, the 2010 Cadillac CTS was well regarded for its upscale and comfortable interior, and its solid build quality means that used examples should still have plenty of life.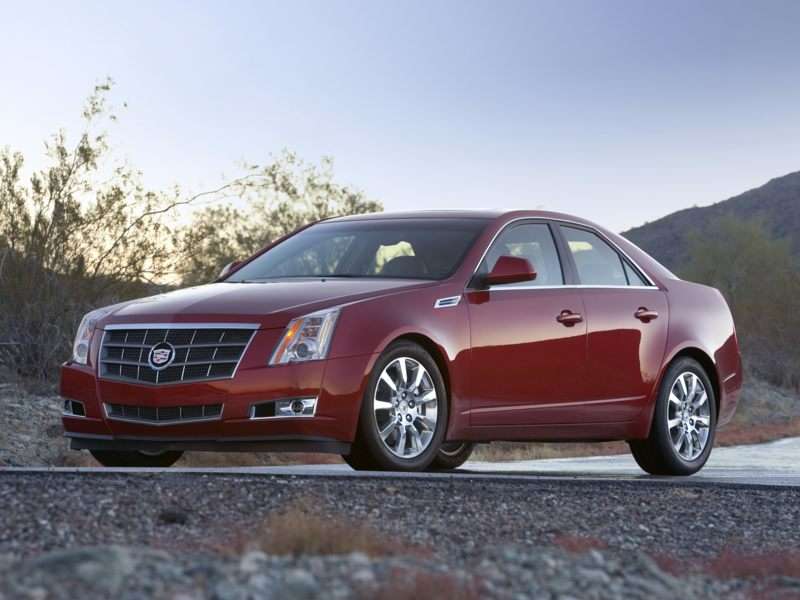 3) 2011 Audi A4
One of the benefits to buying a used Audi A4 is that the design stays remarkably similar from generation to generation, and it's a model with a long lifecycle. In other words, there will be little to distinguish a well-cared-for 2011 A4 from a newer one, which, in turn, makes it feel newer. The 2011 Audi A4 has good reliability and a good safety record, which also make this car worth a look. Most examples will come with Audi's quattro all-wheel-drive system; though quattro is optional, it's so characteristic of the Audi brand that few buyers order their new Audis without it. The turbocharged 2.0-liter four-cylinder engine provides 211 horsepower, and the A4 is no exception to Audi's reputation for designing cars that handle extremely well. Plenty of standard equipment rounds out the package.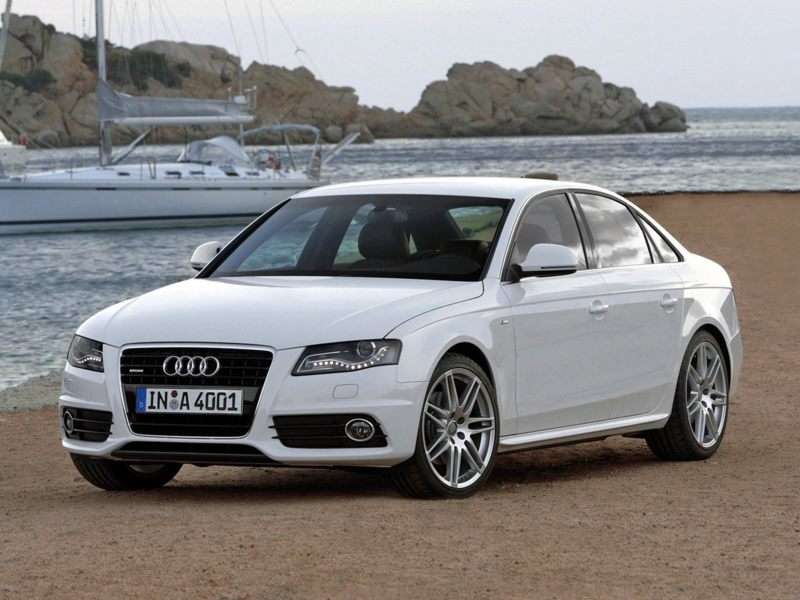 4) 2012 Buick LaCrosse
Buicks are a great option for a value-oriented luxury vehicle, and the 2012 Buick LaCrosse has a lot to offer. This spacious and comfortable sedan is among the more conservatively styled vehicles on this list, but that doesn't mean it's any less luxurious. The 2012 LaCrosse offered two engines. For the best power, look for the 3.6-liter V-6, which yields 303 horsepower (and is also available with an all-wheel drive option). For better fuel economy, look for the eAssist, which was new for the 2012 model year. The eAssist is a mild hybrid, which uses a small electric motor to boost a 2.4-liter four-cylinder engine. Power output is a modest 182 horsepower, but fuel mileage comes out to 25 mpg city, 36 mpg highway, which is well above average for a large, heavy sedan.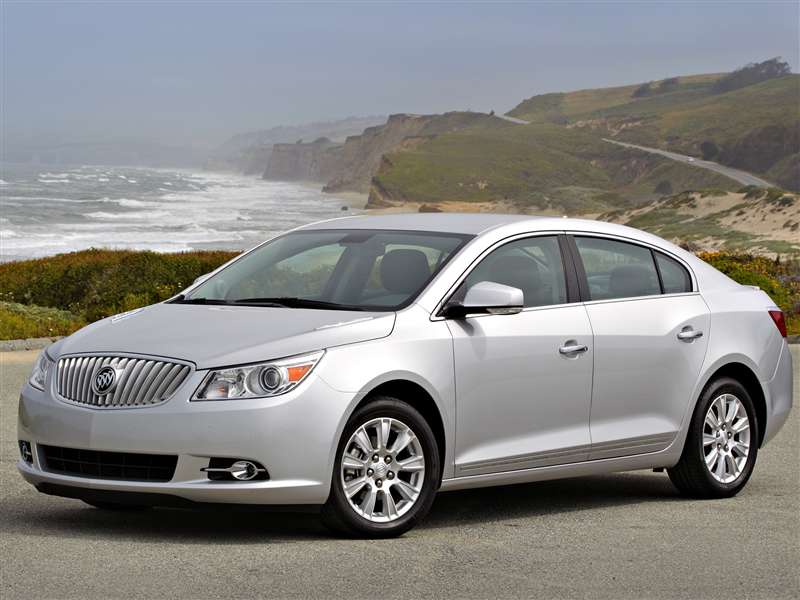 5) 2012 Hyundai Genesis
There were some skeptics when Hyundai, best known for making increasingly reliable econoboxes, announced plans to penetrate the luxury car market. But when the Genesis sedan arrived, Hyundai proved they could hit all the high notes, with plenty of power and expensive-looking styling. Look for a 2012 Hyundai Genesis for the best price point, although newer examples may still fit the budget. The Genesis offers generous interior proportions finished with upscale materials. Three engine options offer plenty of flexibility for varying financial and fuel budgets. The base Genesis features a 333-horsepower 3.8-liter V-6, and upgrades are a 385-horsepower 4.6-liter V-6 and a 429-horsepower 5.0-liter V-8. All three powerplants come paired to an eight-speed automatic transmission. Despite some initial hesitancy, the Hyundai Genesis has aged gracefully and is a used luxury car bargain.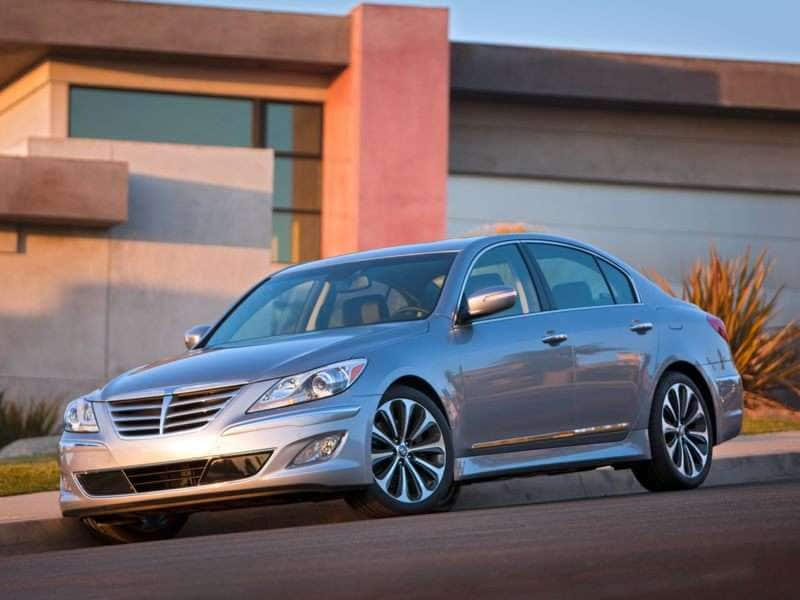 6) 2012 Volvo S60
It will surprise no one that super safe Volvos aren't cheap cars, but some deals are out there for buyers willing to look back a few model years. Often, those slightly older Volvos still look very much like the new cars on dealer lots. The 2012 Volvo S60 sedan is a great example. The exterior has been recently updated when this model hit the streets, and the upscale interior is likely to wear well thanks to its use of high quality materials. The two turbocharged engine options provide good power and good fuel economy for the class. The 2.5-liter five-cylinder makes 250 horsepower, and the 3.0-liter six-cylinder makes 300 horsepower (or 325 with the tuned R-Design trim level). Front-wheel drive is available on the base trim, but most used Volvo S60s are likely all-wheel drive.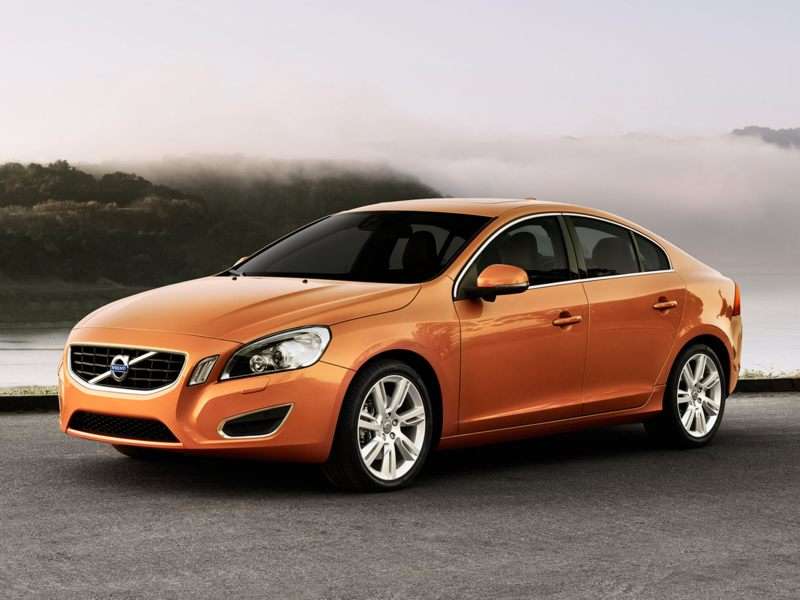 7) 2011 Infiniti G37
Shopping for a used car is always an exercise in compromise, so it must be said: Don't look for a used 2011 Infiniti G37 if fuel economy is a priority. That said, the G37 is a good option for buyers who want an attractive and comfortable sedan with good performance. The 2011 G37 is available with rear-wheel or all-wheel drive, and features a 3.7-liter V-6 engine that makes 328 horsepower. Transmission choices are a six-speed manual and a seven-speed automatic, and reviews from when the car was new suggest that the automatic is preferable because it's much smoother. The 2011 G37's athletic abilities made it a legitimate competitor to vehicles from more performance-oriented brands, with a sporty and responsive suspension that provided great handling, and the cabin features lots of standard equipment.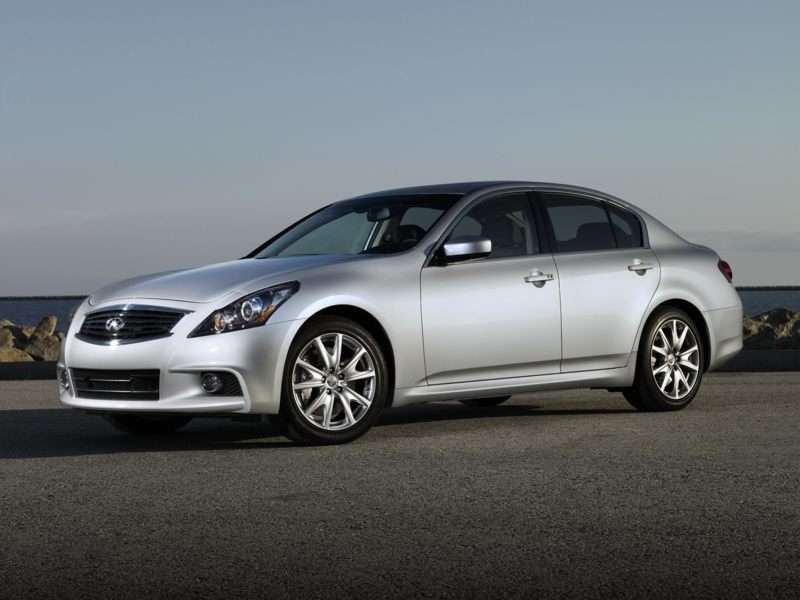 8) 2011 Chevrolet Volt
The Chevrolet Volt is no longer news, but it still has plenty of style and its once-groundbreaking benefits are still worth a look. It was one of the first electric cars to address the issue of range anxiety, by providing enough juice for 25 to 50 miles of travel on the 149-horsepower electric motor, with a gasoline engine available for backup. The 2011 model year Chevrolet Volt appears to provide the best value, but as always with used cars, your mileage may vary based on your local market. There's no reason not to go with a newer Volt if a good example is available. Though the 2011 Volt has a more compact interior than many of the other cars on this list and can seat only four passengers, Chevrolet took care to make the cabin feel upscale, especially with the optional premium interior package.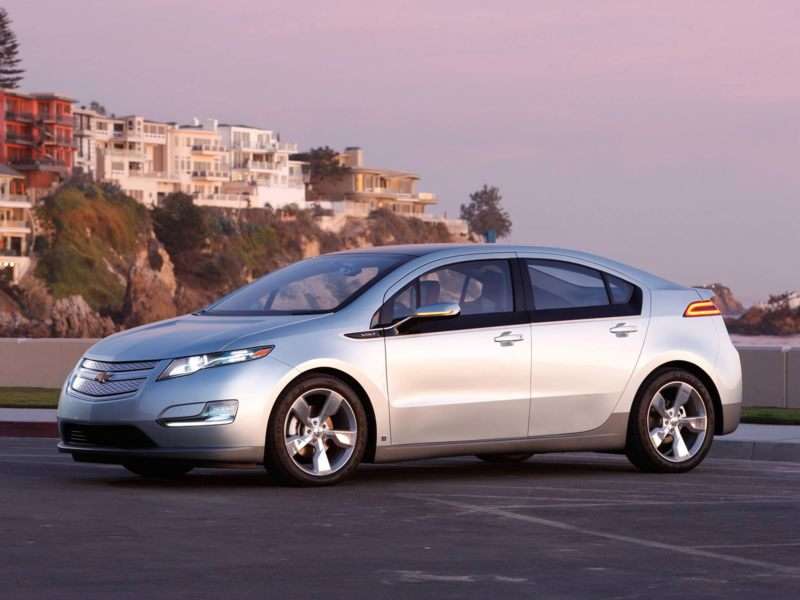 9) 2009 Mercedes-Benz C-Class
The Mercedes-Benz C-Class may have been designed to hold its own with rival sport sedans, but unless we're talking about the performance versions (which will not meet our price cap) it's really more of a luxury car. This distinction may be unimportant to some shoppers, but may surprise others. After all, the 2009 Mercedes-Benz C-Class looks pretty sporty. It's a mid-size sedan with plenty of athletic visual cues. And it does handle well, to be fair, and offers good power. The C300 trim level offers 228 horsepower by way of a 3.0-liter V-6; the C350 provides 268 horsepower from a 3.5-liter V-6. The 2009 C-Class is plenty capable, but it just feels like Mercedes-Benz cared much more about aesthetics and comfort, with an upscale interior and plenty of top-notch equipment.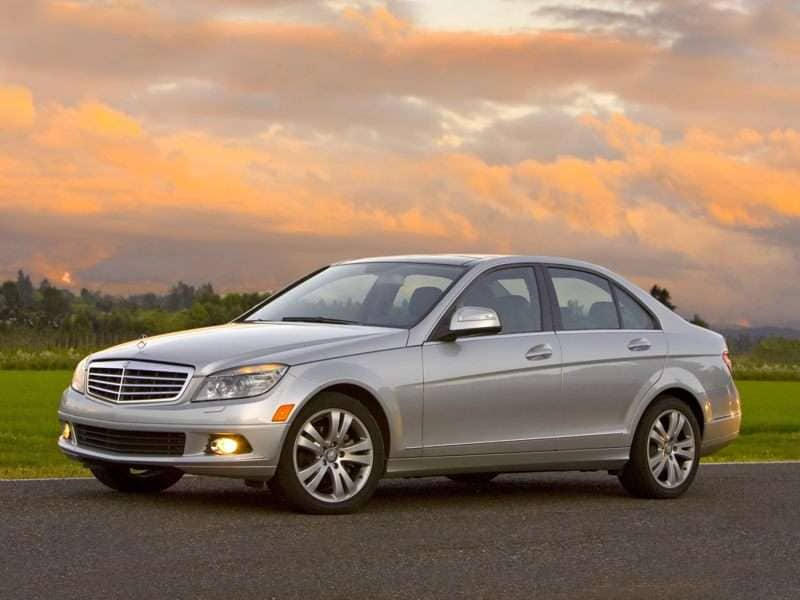 10) 2010 BMW 3 Series
Whatever the year, the BMW 3 Series is generally believed to be one of the best luxury sedans and convertibles on the market, in terms of driving experience. For affordability, looking for a 2010 model year 3 Series is probably the best bet. Though the 2010 3 Series tends to be less reliable than most other models on this list, the BMW brand still carries a certain status that might make some buyers choose to overlook that fact. The 2010 3 Series comes in three trim levels, each with a different engine. The 328i features a 230-horsepower 3.0-liter six-cylinder, the 335i has a 300-horsepower turbocharged 3.0-liter six-cylinder, and the 335d has a 265-horsepower twin-turbodiesel 3.0-liter six-cylinder. Suspension and handling are finely tuned, and the cabin is, of course, supremely comfy.