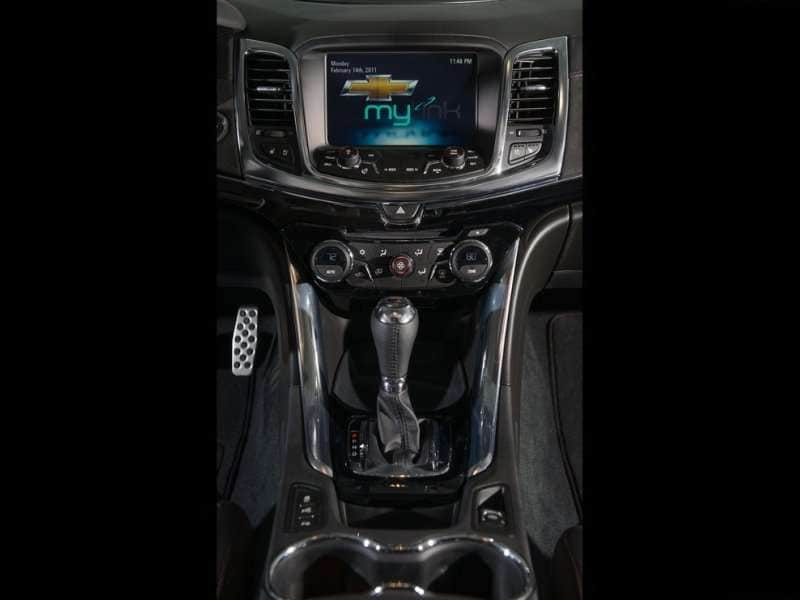 While quite a few automakers are at the 2014 International Consumer Electronics Show in Las Vegas, debuting all kinds of digital gadgetry, it was the news from Chevrolet that will probably have the biggest impact on the industry, at least in the near-term future: Beginning this summer, Chevy will bring mobile wi-fi access to the mainstream by launching OnStar 4G LTE technology on the "majority" of its lineup for the 2015 model year, starting with the Chevrolet Corvette, Chevrolet Impala, Chevrolet Malibu and Chevrolet Volt; also confirmed as offering the setup are the 2015 models of Chevrolet Equinox, Chevrolet Silverado (including heavy-duty trucks), and Chevrolet Spark (including the Spark EV).
"Chevrolet is expected to implement the broadest deployment of 4G LTE in the automotive industry," said Alan Batey, senior vice president of Global Chevrolet. "The fact that OnStar with 4G LTE will be available in models that range from the Chevrolet Spark to the Silverado to the Corvette, is indicative of our broad commitment to deliver more value and convenience through smart technology applications. This new, purposeful technology solution will make our consumers' lives easier to connect."
The technology will allow multiple users and devices to use the Internet at the same time, relying on the AT&T 4G LTE network for high-speed connectivity. AT&T also will provide a special benefit for its customers, by allowing them to include their cars in their "AT&T Mobile Share" data plans. However, just to be clear, Chevy owners will not need to have AT&T service to benefit from the system, since the brand will offer a range of standalone data plans—prices for which will be released at a later date.
Beyond mobile wi-fi capability, the OnStar 4G LTE system also will enable some other helpful benefits for Chevy owners, too. For example, in concert with Chevrolet MyLink technology, users will be able to access new apps, including those that require high-speed connectivity, through the brand's AppShop.
And, of course, the enhanced connectivity will further improve all of the other OnStar functionalities, as noted by Terry Inch, chief operating officer of OnStar: "We are focused on constantly improving the OnStar service so that the system continues to remain a trusted value-add for GM drivers. 4G LTE will enable the most powerful OnStar connection ever."