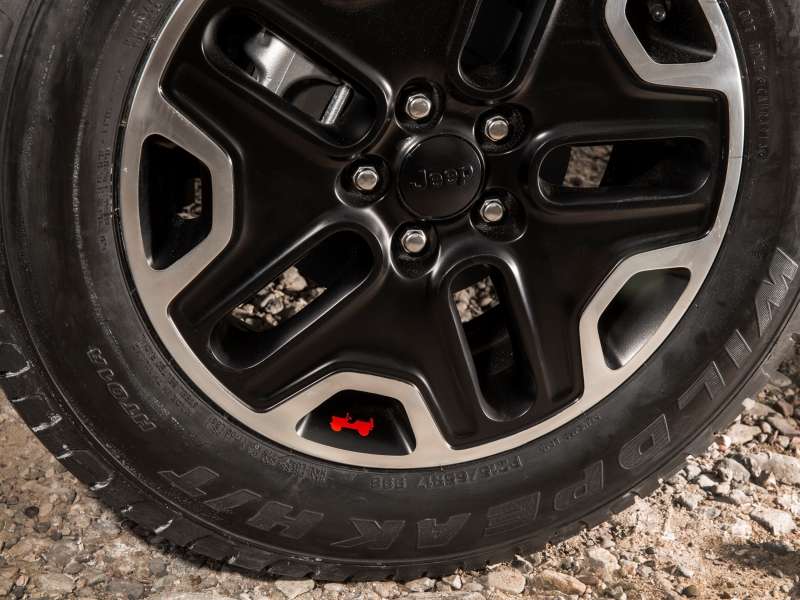 checking tire tread with a penny
The Chrysler Group's service, parts and customer-care brand—Mopar—is wasting no time in preparing for the arrival of the 2015 Jeep Renegade. Although the city-sized Renegade just made its debut a few days ago at the Geneva Motor Show, and won't be arriving in U.S. dealerships until later this year, more than 100 Mopar accessories are under development and will be ready for the new Jeep's arrival.
Said Pietro Gorlier, president and CEO of Mopar: "The all-new 2015 Jeep Renegade is a landmark expansion of the Jeep brand's global lineup, and the Mopar brand is supporting that growth by equipping Renegade owners with products to personalize their vehicles for both on-road and off-road driving. For each new Chrysler Group vehicle introduced, such as the Jeep Renegade, the Mopar brand is committed to assisting owners in modifying their vehicle even before driving away from the dealership."
Highlights will include:
Style enhancers like a lowering kit, graphics packages, 17- and 18-inch wheels, bright pedals and Katzkin leather seats
Capability boosters such as roof-rack bars, bike/canoe/cargo carriers, trailer hitches, cargo-management resources and a roof box
Tech toys from a rearview camera to a Uconnect-enabled phone
Of course, along with helping customers kit out the 2015 Jeep Renegade, the Mopar team also has been busy with another special project...
Mopar Honors 50 Years of HEMI Power
First things first: No, 2014 does not mark the 50th anniversary of the first Chrysler production car to feature a V8 engine with hemispherical combustion chambers; that occurred in 1950. But the first car with a HEMI-branded engine didn't actually show up until 14 years later, in the shape of the automaker's Plymouth Belvedere NASCAR racer. Also known as "the Elephant" because of its massive proportions, the powerplant displaced 426 cubic inches (7.0 liters) and, when first homologated for street use in 1966, developed some 425 hp and 490 lb.-ft. of torque (according to Allpar.com).
And that's the monster being feted by Mopar this year with more than 50 lifestyle accessories including neon and metal signs, wearables, timepieces and even a plush elephant decked out in its own HEMI t-shirt.
Said Tricia Hecker, marketing director for Mopar: "We have many unique items to give fans another way to join us in celebrating the revolutionary engine that inspired a long line of quality products in our brand's portfolio and became such a vital part of Mopar's heritage. We're really happy with the variety and selection of items we are offering to true fans of the iconic HEMI."
Check out www.WearMopar.com for more information.