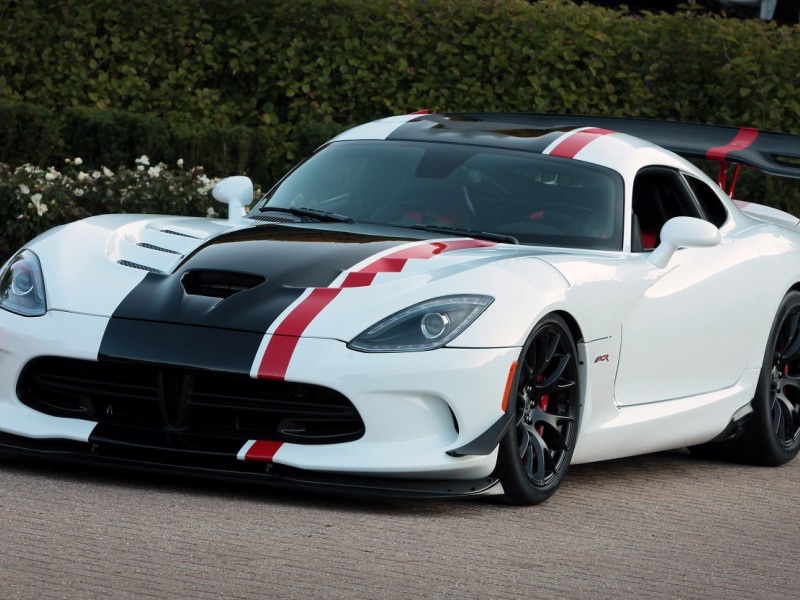 2015 dodge srt viper
Mopar recently released the first picture of its 2015 Dodge Viper ACR Concept car—destined for a SEMA debut on November 4 in Las Vegas—so let the rumor-mongering begin right here: Could this car be the first hint of an upcoming production model that will look to crack the 7-minute mark at the Nürburgring? 
Consider:
The 2015 Dodge Viper is the Chrysler Group's high-performance flagship, but it's consistently out-buzzed—and significantly outsold—by its closest rival, the Chevy Corvette. In fact, the Corvette sales total for September alone (2,467 units) was more than twice the number of current-generation Vipers delivered (1,137 unit) since sales began in February of 2013.
With the Charger and Challenger Hellcats about to be unleashed on the public, the 2015 Dodge Viper may not even be the best-performing car in its own backyard.
In 2011, a previous-gen Dodge Viper ACR posted a Nürburgring lap time of 7:12.13 to become the fastest mainstream-branded street-legal production car ever on that track. It's still No. 6 overall, too, behind only the Gumpert Apollo (7:11.57), Nissan GT-R NISMO (7:08.68), Porsche 918 Spyder (6:57.00), Radical SR8 (6:56.08), and Radical SR8LM (6:48).
And what better way could there be for the 2015 Dodge Viper to earn back some performance credibility, boost awareness and perhaps even goose sales, then to break the 7:00 mark at the Nürburgring, where it already has a nice track record of success?
It's also worth noting that any mention of a powertrain is suspiciously absent from the press materials for the 2015 Dodge Viper ACR concept. Could that be because engineers are still trying to fit a supercharged, 707-hp Hellcat HEMI beneath its hood?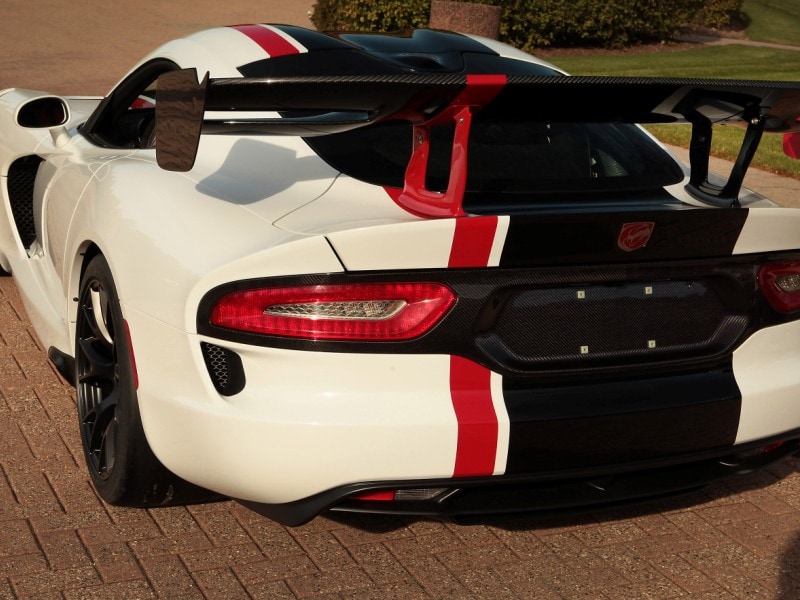 The car certainly lives up to its ACR "American Club Racer" reputation in other respects, highlighted by a functional, wind-tunnel-test carbon-fiber aero kit, the obligatoryset of Brembo-backed high-performance brakes, and a stripped-down, driver-centric cabin.
Oh, and on the topic of stripped-down cabins, the 2015 Dodge Viper's nest will hatch a new entry version when sales start in the first quarter of next year, with that car offering less standard content than its 2014 counterpart, but with 20 more horsepower and a $15,000 drop in pricing, to $84,995.