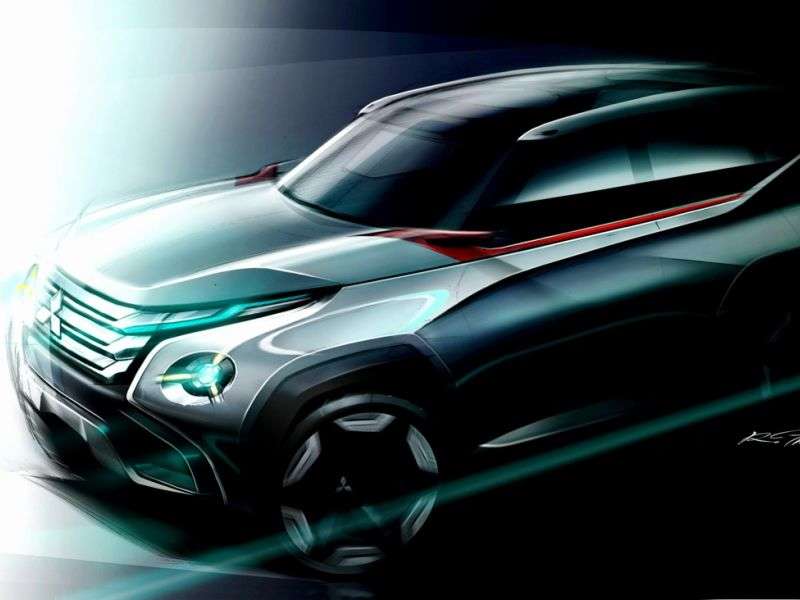 Mitsubishi has released teaser shots of the three concept vehicles that will be shown at the Tokyo Motor Show in November. The concept vehicles are all utility vehicles and most feature the company's plug-in hybrid technology.
The first concept is called the GC-PHEV which is a full-size SUV that pairs a "high output plug-in hybrid electric" powertrain with Mitsubishi's Super All Wheel Control (S-AWC) all-wheel-drive system. The GC-PHEV also comes with next-generation preventive safety and driver support technologies. To our eyes, the GC-PHEV appears to be previewing a next-generation Montero (as it's known to us in North America) or the Pajero (as it's known in the rest of the world).
Next up is the XR-PHEV which also comes with a plug-in hybrid electric powertrain and puts an emphasis on eco-friendliness and lightweight construction. Mitsubishi says the XR-PHEV has a body "resembling a sport coupe."
Wrapping up this trio is the AR, or Active Runabout. The AR is a compact minivan that utilizes a small, direct-injection turbo engine.