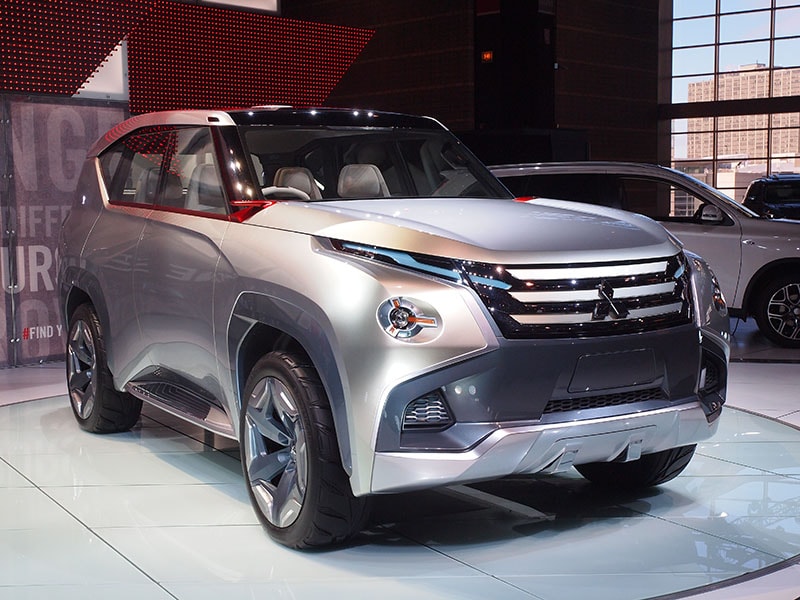 Mitsubishi has a lot riding on its recent hybrid push, and the Mitsubishi GC-PHEV Concept is the latest manifestation of the automaker's plug-in electric technology.  The concept splits the difference between the future of Mitsubishi's sport-utility vehicle design and the potential direction of its coming hybrid cars and trucks.
Why the Mitsubishi GC-PHEV Concept Matters
Mitsubishi really needs a homerun after years of stagnant product and faltering sales in the United States. The GC (or Grand Cruiser) isn't exactly going to hit the ball and touch them all, but it does show signs of life at the company - a fact that was underscored by executives at the press conference promising actual new models to be displayed at the upcoming New York Auto Show.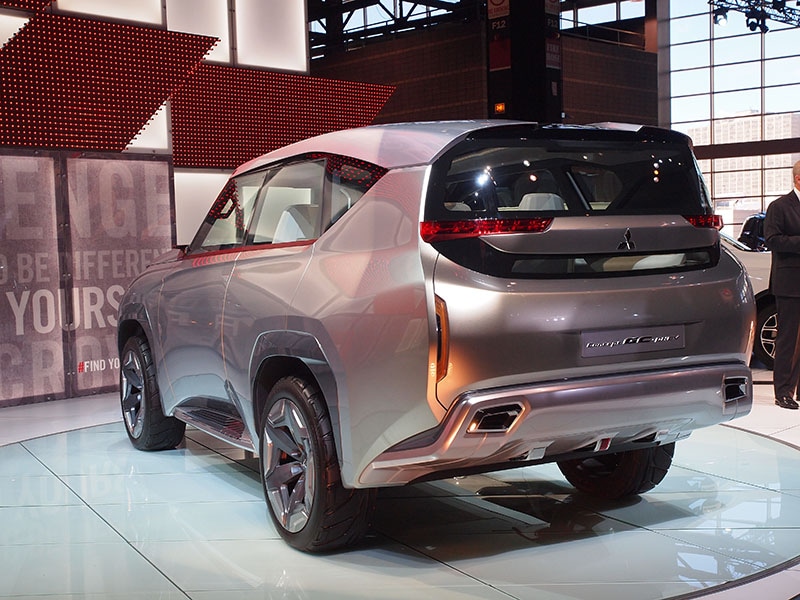 New Mitsubishi GC-PHEV Concept: What's New
The GC-PHEV Concept is a full-size SUV with a knockout interior, including a full-length center console dubbed the 'Tactical Table' by Mitsubishi's marketing materials. The Tactical Table consists of a touchscreen panel that allows those riding in the front of the vehicle to interact with second row passengers, and it's a novel design (although scary to consider from a crash safety perspective). The GC's exterior styling is just as over-the-top, with angles upon angles giving the Mitsubishi a personality ripped from science fiction.
Under the hood things are a little more down to earth, as the GC-PHEV boasts a 3.0-liter supercharged V-6 engine that is good for 335 horsepower. There's also a single electric motor onboard that contributes another 94 horses, which gives the all-wheel drive plug-hybrid SUV considerable grunt. An EV mode allows the Mitsubishi to travel on battery power alone for up to 25 miles.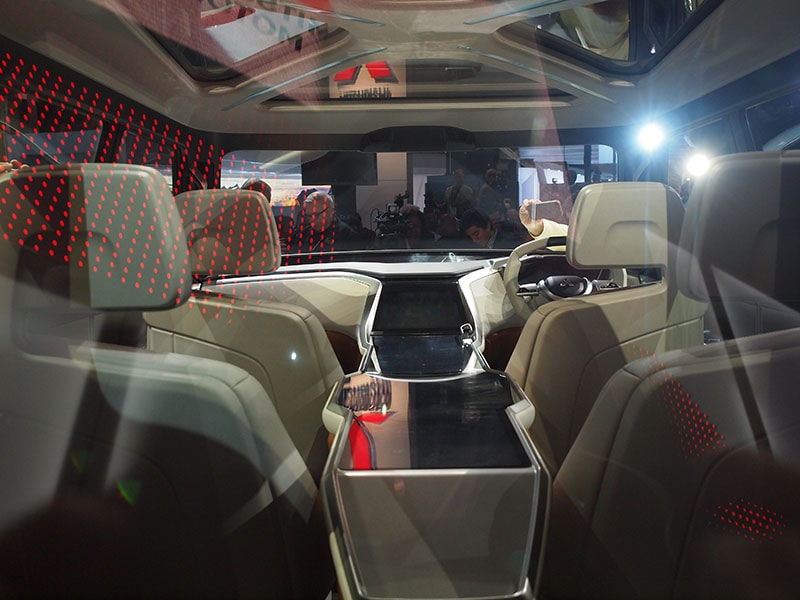 New Mitsubishi GC-PHEV Concept: What Autobytel Thinks
As cool and unusual as the Mitsubishi GC-PHEV Concept is, it would have been great to see an actual production car unveiled by the brand in Chicago. Mitsubishi's distance from the current automotive landscape clearly has nothing to do with its technological prowess, as the GC-PHEV demonstrates how much the company can achieve from an engineering and design perspective. Hopefully some of the concept's momentum will trickle down into Mitsubishi showrooms in the near future.