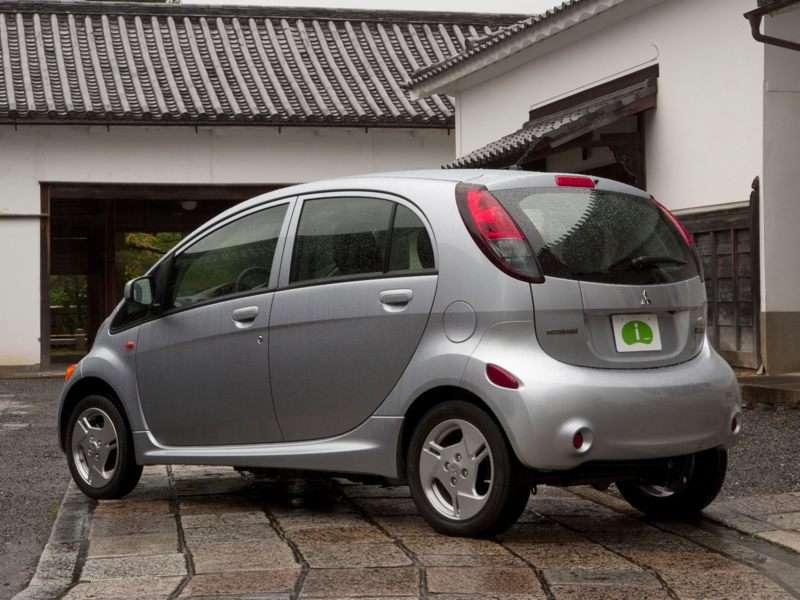 2013 will go down in history as the year that automakers dropped the price on plug-in hybrid and electric vehicles. Nissan was the first to do so with the announcement of a price cut for the Leaf EV. That was soon followed by General Motors with the Chevrolet Volt. Now Mitsubishi is joining the price cut bonanza with the i-MiEV.
The automaker has announced that the 2014 i-MiEV will cost $6,130 less than the outgoing 2012 model. That means the pricetag, before you add on incentives for the 2014 model, will be $22,995 (doesn't include a destination charge). Factor in the $7,500 Federal Tax credit and you are looking at an EV costing $15,495.
To go along with this price drop, Mitsubishi has increased the list of standard equipment for the i-MiEV. To begin, the i-MiEV will now come with a DC quick charge port, battery warning system, and heated outside mirrors. Other additions include aluminum wheels, charge port lamp, leather-wrapped steering wheel, and heated seats.