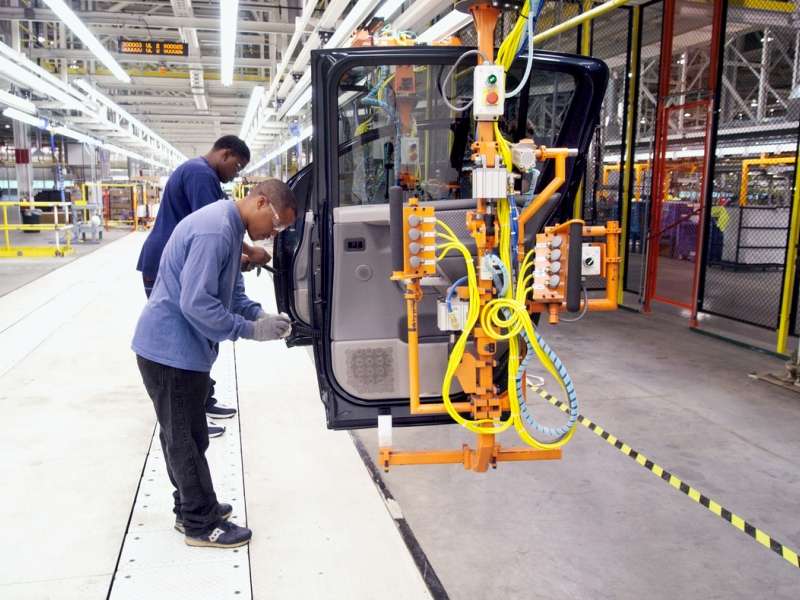 Nissan's manufacturing complex in Canton, Miss.—which has combined with the automaker's facility in Smyrna, Tenn., to produce almost 13 million vehicles since 1983—is now being readied for its latest offering: the brand-new 2015 Nissan Murano.
The party line from John Martin, senior vice president, Manufacturing, Supply Chain Management and Purchasing for Nissan North America: "Recruiting efforts and preparations for the start of Murano production this fall are underway and current employees are excited to add this vehicle to the list of outstanding cars and trucks built in Mississippi. The addition of Murano to our portfolio, coupled with the continued growth and success of the Canton plant, will move us even closer to our goal to build more than 85 percent of the vehicles we sell in the U.S. right here in North America."
But it's also worth noting that the American-made 2015 Nissan Murano will be sold internationally as well, with the automaker looking to export the vehicle to up to 100 markets around the world. Of course, that kind of increased production requires an increase in hiring, too, so the company is planning to add 500 jobs in Canton to get the job done; and that's in addition to the hundreds of jobs being created in a nearby supplier park to further support Nissan's efforts.
Added Mississippi Gov. Phil Bryant: "Nissan is an engine for economic growth and development in Mississippi and continues to prove to the world that Mississippi Works. With the addition of more than 2,000 jobs and six new products at the Canton plant in just the last three years, the company is helping demonstrate the power of Mississippi's strong workforce and competitive business climate. Nissan serves as a model for other innovative companies we are attracting to Mississippi."
The 2015 Nissan Murano is expected to go on sale in U.S. dealerships later this year.