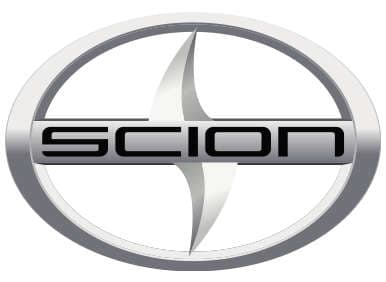 After years of using the boxy xB as its corner stone, the Scion line-up has had plenty of excitement lately. Aside from the redesigned Scion tC and the all-new Scion FR-S, there is plenty of for enthusiasts to love about the brand, but hatchbacks continue to play a pivotal role in the line-up. For 2013, both the Scion iQ and Scion xD are getting some attention by adding new standard equipment and styling, respectively.
2013 Scion xD
There have been recent reports that Scion is planning to kill off the Scion xD (along with the iconic Scion xB) in the near future, but that isn't stopping the brand from making a few changes to its most conservatively styled car. Inside, the 2013 Scion xD a few styling tweaks consisting of a new white-faced instrument gauge cluster and new trim added around the HVAC controls and cup holders, and it also gets some improved safety with new seat cushion airbags. The Scion xD's new seat cushion airbags are the same as what are used in the iQ where instead of coming out of the fabric like a side airbag does, these airbags inflate under the fabric beneath the front occupants' knees helping to prevent them from moving forward during a frontal collision
The biggest changes being made to the 2013 Scion xD are to the exterior with smoked headlights being added as a standard feature, and a new two-tone paint scheme featuring Blue Streak Metallic with a Black Sand Pearl roof. Pricing for this optional two-tone paint scheme have yet to be announced, but the starting MSRP of the 2013 Scion xD has increased by $400 - $15,745 for cars with the manual transmission and $16,545 for the automatic-equipped models. The 2013 Scion xD goes on sale August 1.
2013 Scion iQ
Having only been on the market for a single model year, Scion is already making a few small changes to its iQ microcar. The 2013 Scion iQ will be adding new standard equipment that was optional for the 2012 model year, but the catch is that the 2013 MSRP will be increasing by the same amount that the previous equipment cost. Previously, the $100 Rear Speaker Package (which added a pair of speakers to the iQ's rear cargo area) and the $20 Storage Package (which added a storage tray under the front passenger seat and a bin under the rear cargo floor) were optional, but both are now standard on the 2013 Scion iQ raising the car's starting price by $120 to $15,385. The 2013 Scion iQ went on sale earlier this month.