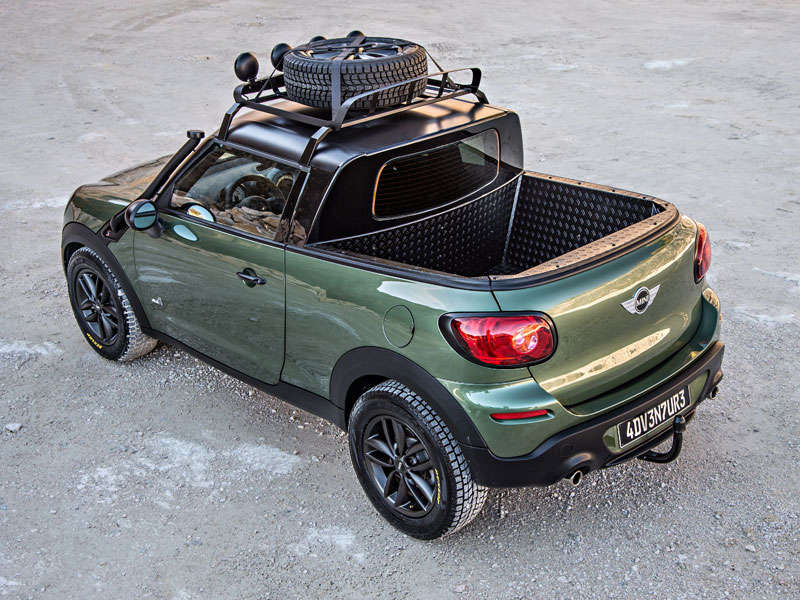 When you get the chance to be an intern at a workplace, it usually means learning about different skills into a possible job and getting coffee for those who work there. If you're an intern at MINI, things are a bit different. Recently, interns and their instructors at BMW's Munich and Dingolfing plants decided to build a unique MINI. Their base was the Paceman and the idea was to make a pickup out of it. Seems crazy at first, but the result is amazing to say in the least. Meet the MINI Paceman Adventurer.
The Paceman Adventurer begins with the removal of the rear passenger compartment and in its place is a 'mini' sized pickup bed. Other changes for the Adventurer include a roof rack to hold a spare tire, modified chassis to allow for higher ground clearance, roof level air intake, additional lights, off-road tires, and a Jungle Green metallic paint.
As you might have guessed, the Paceman Adventurer is a one-off concept.