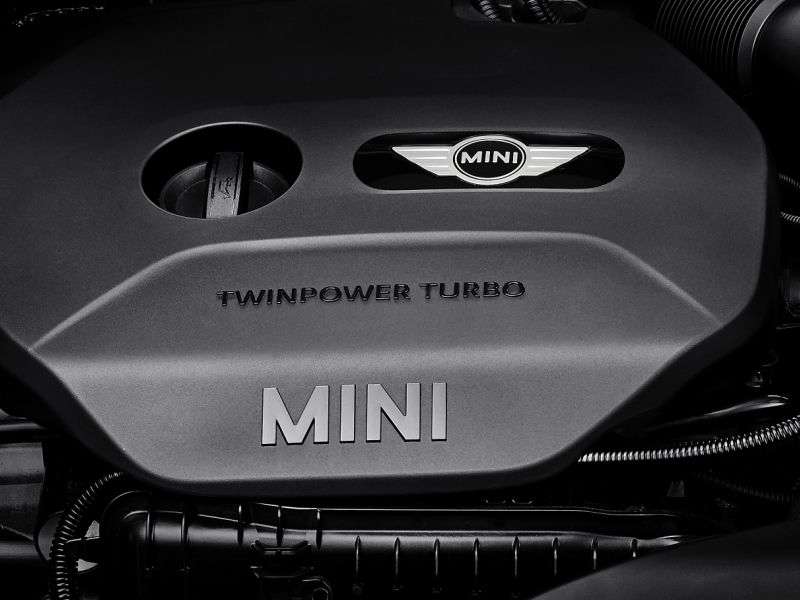 We're just about a month away from MINI revealing the next-generation Cooper at the company's plant in Oxford, United Kingdom. To keep us interested for the reveal, MINI has gone ahead and released information about the powertrain and chassis that will be used for the new Cooper.
Let's start with the powertrains. There are two new turbocharged engines that feature BMW's TwinPower turbocharging system and direct injection. The standard engine for the Cooper is a 1.5L turbocharged three-cylinder with 134 horsepower and 162 pound-feet of torque. Torque can rise up to 170 pound-feet for a few seconds thanks to MINI's overboost function. For the Cooper S, there is a 2.0L turbocharged four-cylinder with 189 horsepower and 207 pound-feet of torque. Again, torque can climb to 221 pound-feet for few seconds thanks to the overboost function.
Transmissions options for the new Cooper are either a six-speed manual or a six-speed automatic transmission. The automatic has a clever trick up its sleeve. If you equip your MINI with the automatic transmission and navigation, the transmission can tap into the navigation and adapt gear changes according to the demands of the current route you're traveling on.
For the chassis, MINI has chosen to stick with the damper strut front suspension and a multi-link rear setup for the Cooper. New for this generation will be adjustable dampers that offer two settings: normal and sport. There is also a revised electric steering system.