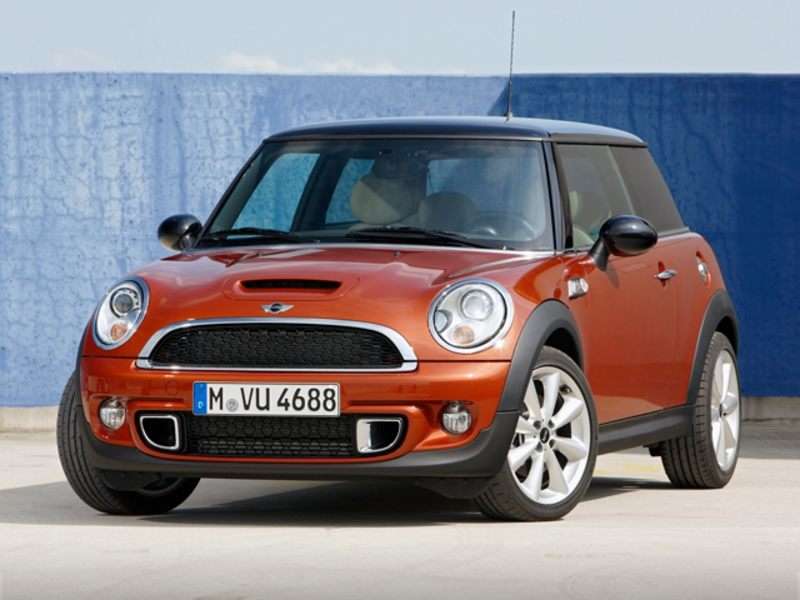 Despite the small size of the next-generation MINI Cooper, the company is cramming in a fair number of driver assistance systems that are typically found in larger luxury vehicles.
Most of the driver assistance systems will use a camera mounted just ahead of the rear-view mirror to watch the road and feed information. To start, there is a collision and pedestrian warning system which will automatically engage the brakes at speeds up to 35 mph and provide audio and visual warnings. Above 35 MPH, the system will issue audio and visual warnings and prepare the brakes. There is also an adaptive cruise control system that allows drivers to choose between four different settings to vary the distance between the Cooper and the car in front.
Other systems that utilize the front camera include Speed Limit Info that scans speed limit signs and compares it with data in the navigation system. From there, the system will display the speed limit on the optional navigation system. Also, the camera will scan traffic signs and display the information on the instrument cluster.
The new Cooper will also come with the option of a heads-up display that will display information such as speed limits and directions from the navigation system. The display is unique as it's not projected onto the windshield; instead there is a folding display that's mounted between the steering wheel and windshield.
Wrapping up the driver assistance systems for the next-generation Cooper is a new Parking Assistant system. Using ultrasonic sensors, the parking assistant system can detect suitable parking spaces. If it finds a suitable parking space, you can press a button and the system takes control of the steering to get the vehicle into the space. The driver controls the gas and brake.
The next-generation MINI Cooper will make its official debut on November 18th.