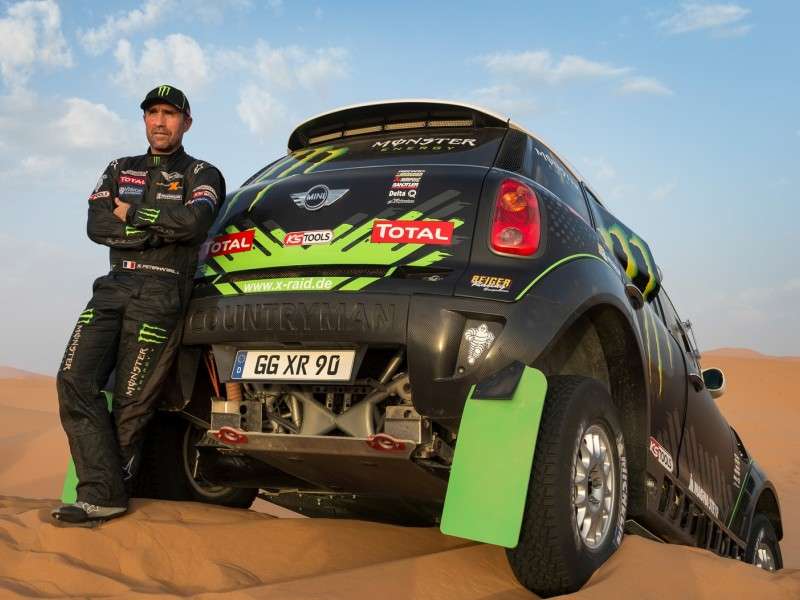 The Dakar Rally. One of the most grueling automotive races in the world which pits man and machine against over 5,200 miles of varying terrain conditions. The race, which was first started in 1979 as the Paris to Dakar rally, moved to South America in 2010 due to political unrest. Since 2012, the dominant force in the car class has been MINI and their partner-in-crime, X-Raid.
2012 was the first year MINI competed in the Dakar Rally and they surprised everyone when they took first place in the class. 2013 was the same story as MINI took home top honors. With the 2014 Dakar Rally just around the corner, MINI and X-Raid announced they'll be taking part once again with a squadron of MINI Countrymans.
"That is also why the 'John Cooper Works' brand is associated with every sporting event the MINI competes in. This is the first reason why MINI is competing in Dakar. The second reason lies in the core values of MINI: excitement and agility – which are very much part of motorsport and consistent with the image of the Dakar. By winning the 2012 and 2013 Rally Dakar, MINI – like in the 1960s - has been able to make possible what seemingly was impossible, small against large, David versus Goliath. The last reason is the Dakar itself. The rally has become a fantastic communication channel thanks to its huge media interest which generates a worldwide visibility. We want to anchor the MINI and John Cooper Works brands as well as the MINI performance DNA among the enthusiastic followers of the Dakar," said Jochen Goller, Senior Vice President of MINI.
The MINI Countryman that is used for Dakar comes with a BMW Motorsport-developed 3.0L turbodiesel engine producing 310 horsepower and 516 pound-feet of torque. Other changes for the Countryman include a new suspension setup to handle the varying terrains, roll cage, and a large tank for the diesel fuel.
Will MINI and X-Raid be able to get a third consecutive win? The answer will come soon as the Dakar rally begins on January 5th.