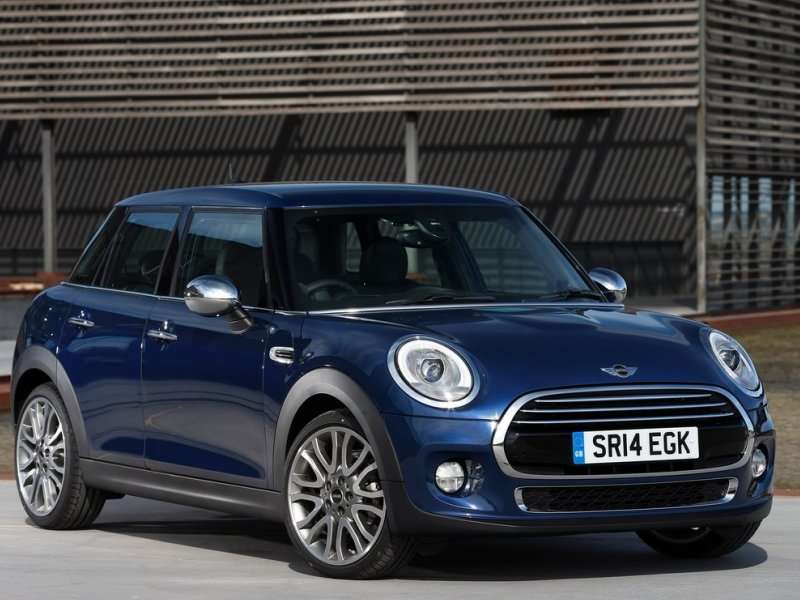 MINI seems very keen on expanding its lineup from the standard two-door Cooper hardtop to its SUVs and roadster. Now there is a new member of the lineup called the MINI Cooper Hardtop Four-Door.
As the name suggests, there are two extra doors on the Cooper Hardtop. To pull this off, MINI extended the Cooper Hardtop's wheelbase by 2.9 inches and the body by 6.3 inches. Park the two and four-door Coopers next to each other and they are mostly same, design-wise. Both feature the iconic MINI shape with the rounded headlights, small grille, and center-mounted exhaust.
Inside, the four-door gains an extra seat space for a third person to fit, along with 1.5 inches of rear legroom. Cargo space increases as well to 9.2 cubic feet. Otherwise, it features the same dash layout with the circular head unit on top of the dash.
Powertrains are the same as the ones you'll find on the two-door. The base Cooper comes equipped with the 1.5L three-cylinder making 134 horsepower. The Cooper S features a turbocharged 2.0L four with 189 horsepower. Both engines come with the choice of either a six-speed manual or automatic transmission.
MINI says the Cooper Hardtop Four-Door will be available at dealers beginning in January.