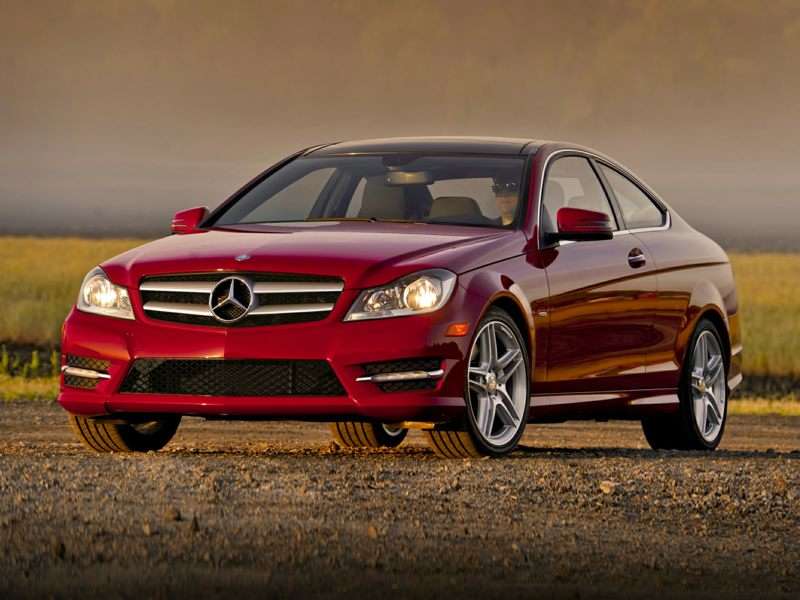 2014 Mercedes-Benz C-Class Coupe
Backed by extensive interviews and a "multi-equation econometric model," the American Customer Satisfaction Index (ACSI) has ranked Mercedes-Benz as the most satisfying brand in the auto industry for 2013.
M-B achieved an ACSI score of 88 in the second quarter of this year, an improvement of 4 percent, and that, combined with a 2 percent decline from Lexus, was enough to reshuffle last year's results and deliver a top-20 list as follows:
Mercedes-Benz—88 points, +4 percent
Lexus—87 points, -2 percent
Honda—86 points, +4 percent
Subaru—86 points, -1 percent
Toyota—86 points, +1 percent
Cadillac—85 points, -1 percent
GMC—85 points, +6 percent
Volkswagen—84 points, -1 percent
Acura—83 points in its first appearance on the list
10. Chrysler—83 points, +6 percent
11. Ford—83 points, unchanged
12. Nissan—83 points, unchanged
13. Buick—82 points, -6 percent
14. BMW—82 points, -5 percent
15. Hyundai—82 points, -4 percent
16. Kia—82 points, unchanged
17. Mazda—82 points, unchanged
18. Jeep—80 points, -4 percent
19. Chevrolet—79 points, -6 percent
20. Dodge—79 points, -2 percent
Now, that doesn't really tell you much without any context, so when you look at those numbers, keep in mind that the industry average was 83 points, representing a decline of 1.2 percent in customer satisfaction with new vehicles since 2012. Also, the ACSI only breaks out the results for the top-selling individual brands, but the ACSI score for all other marques combined was 81, a 1 percent decline.
What's that all mean for consumers? Let's see …
2013 ACSI Analysis
The experts at ACSI—whose founding partners include the University of Michigan Ross School of Business and the American Society for Quality (ASQ)—read these results with a certain amount of caution. For example, they note that the decrease in satisfaction is coming at a time when sales volumes are fairly brisk, with shoppers still making up for purchases they delayed during the economic downturn.
The ACSI expects a day of reckoning when the pent-up demand is met, and when that happens, the study unsurprisingly predicts that, "Automakers with satisfied customers will be more likely to keep customers, while automakers with less satisfied customers run the risk of losing them."
As far as which brands fall into which camps, well, here the ACSI reports that even though the fall-off in customer satisfaction has struck imports and the domestics alike, it's the latter who are bearing the brunt of the decreases. Consider: Per the ACSI, "The customer satisfaction gap relative to imports is now the widest in five years."
On the other hand, the study also suggests that some of that slippage is likely the result of a "not unexpected" decline in quality in the face of rapidly expanding sales growth. In fact, the study goes out of its way to indicate that, "what is surprising is that quality, in the eyes of the buyer, has not deteriorated more. That, in itself, speaks well for the 'new Detroit.'"
Also significant is that fact that even the lowest-rated brand in the 2013 study outperforms the ASCI's National Customer Satisfaction Benchmark of 76.5, and that's based on a detailed analysis of more than 230 companies, operating in 43 industries and 10 economic sectors, along with data from numerous federal government agencies.
For more details, visit www.TheACSI.org.