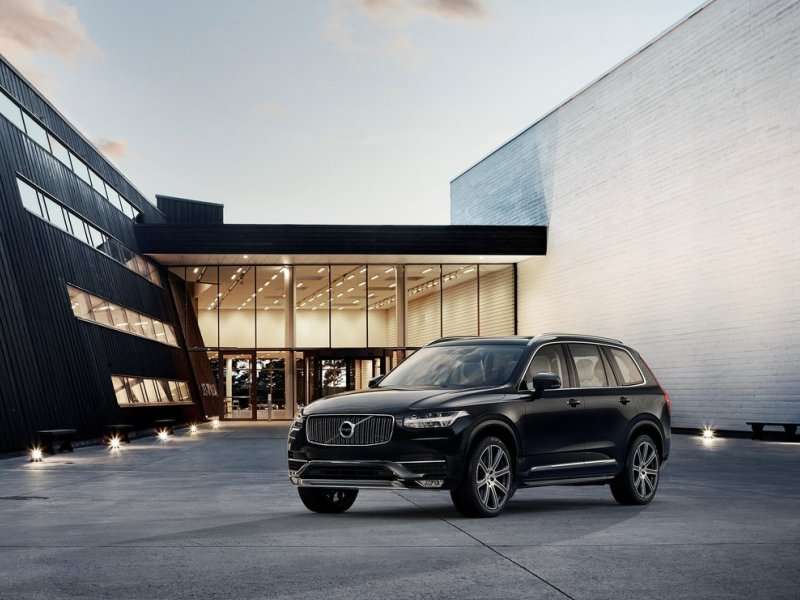 volvo xc90
The 2015 Volvo XC90 made its official public debut recently carrying some fairly major expectations. It's the first completely new Volvo vehicle built since the brand was purchased by Geeley, and according to Håkan Samuelsson, president and CEO of Volvo Car Group, with the 2015 Volvo XC90, "We are not just launching a car, but re-launching our brand. This day marks a new era for our company. The XC90 paves the way for a portfolio of exciting new cars to come in the following years." 
Leading the vanguard, the all all-wheel-drive 2015 Volvo XC90 will showcase:
A range of high-tech four-cylinder engines that combine turbocharging and supercharging, with the top-of-the-range 2015 XC90 adding an electric motor for roughly 400 hp, 470 lb.-ft. of torque and an all-electric driving range of about 25 miles
Two more industry-first safety features—run-off road protection, which optimizes vehicle restraints if the 2015 XC90 runs off the road, and an auto-brake system that can activate if the 2015 Volvo XC90 is turning in front of traffic
Ear-boggling audio with 1,400 watts of power and 19 Bowers & Wilkins speakers, including air-ventilated subwoofers that are incorporated directly into the body of the 2015 XC90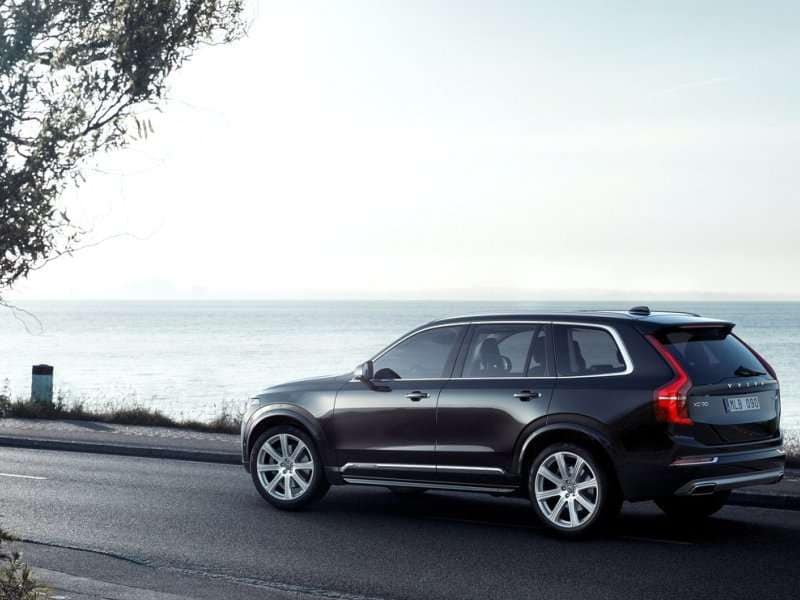 Other significant changes include:
A new direction in Volvo style, highlighted by a new grille treatment in which the "arrow" of the brand's logo is directly aligned with the signature diagonal trim, distinctive T-shaped LED daytime running lamps and 22-inch wheels
High-tech amenities including the Sensus cloud-based connectivity and infotainment system, a touchscreen vehicle-control system, Apple CarPlay and Android Auto smartphone integration, an adaptive digital instrument panel and head-up display
Three rows of Swedish luxury, with the ability to seat seven and a third row engineered to hold folks up to 5'7'' tall in comfort
Two separate exterior styling themes, one for an urban vibe and one to play up the 2015 Volvo XC90's go-everywhere capability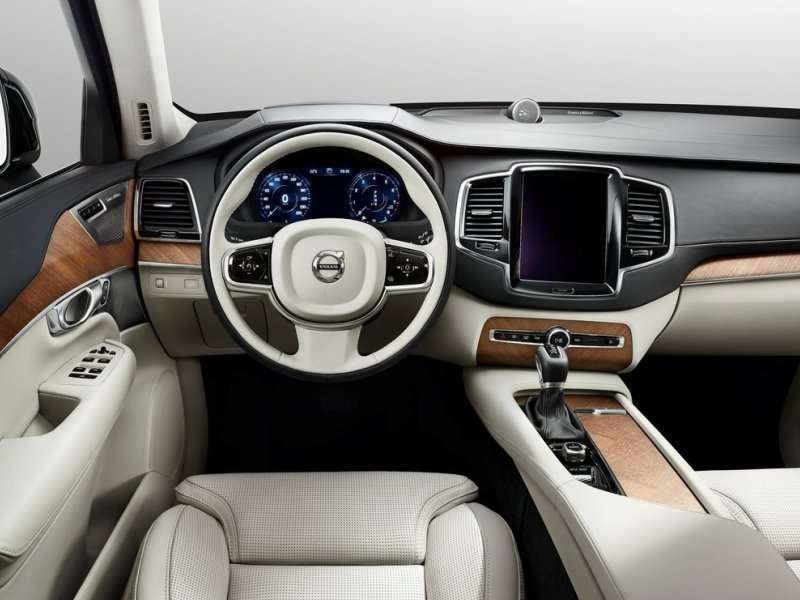 Full pricing details for the 2015 Volvo XC90 aren't yet available, but it appears the initial starting point will be $48,900. That MSRP is for the 2015 Volvo XC90 T6 model, with a 316-hp engine, navigation, power panoramic sunroof, 19-inch wheels, "state-of-the-art car connectivity" and what the brand expects to be best-in-class power and fuel-efficiency marks.
Drivers can look for the 2015 Volvo XC90 in the spring of next year.