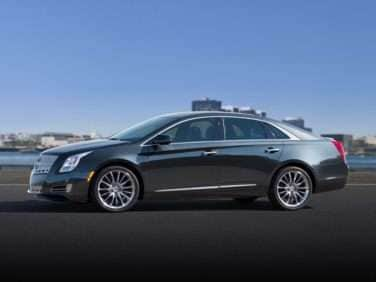 Although I've gone on record as wishing we would have seen a next-gen Cadillac STS instead of the all-new 2013 Cadillac XTS, the latter—officially unveiled today at the Los Angeles Auto Show—certainly deserves a close look: With a sophisticated new approach to Cadillac's signature design language and a standout interior, the XTS is being positioned by the brand as its most technologically advanced production vehicle ever.
"The Cadillac XTS represents a new formula for luxury, driven by advanced technology," said Don Butler, vice president of Cadillac Marketing. "XTS showcases the evolution of our Art & Science philosophy, merging the best technical ideas with the continued refinement of Cadillac design."
Taking a CUE from the World of Technology
Leading the way tech-wise is Cadillac's innovative touchscreen connectivity and infotainment interface, called CUE. The system was designed specifically for ease of use and boasts an eight-inch color screen with industry-first features like capacitive-touch control and proximity sensing. This greatly enhances the driver's ability to control CUE via both touch and gesture commands, particularly as the screen will "pulse" under the driver's fingertips to acknowledge "button" pushes; this helps eliminate the need for drivers to shift their eyes from the road for visual confirmation. The system also boasts the latest voice-recognition technology to enable "natural" spoken commands, too, and an enhanced set of steering-wheel-mounted controls is standard as well. CUE can even be used to customize the XTS' 12.3-inch driver-configurable and entirely digital "gauge cluster."
Connectivity features include the usual suspects, like Bluetooth compatibility, available 3D GPS navigation, Doppler-radar weather information, Pandora Internet Radio, and the ability to both convert text messages into speech and download other custom apps.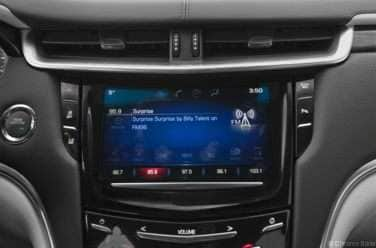 Driving Further Advancements
This dedication to advanced technology extends to the XTS' driving and safety systems. Under the hood of the XTS is a lightweight 3.6-liter V6 with advanced features like a composite intake manifold and integrated cylinder head/exhaust manifold design. Those two enhancements alone help reduce the engine's weight by more than 18 lbs. as compared to more traditional powerplants. Then, mated to a six-speed automatic transmission with tap-shift functionality, the engine is good for 300 hp and expected EPA ratings of 17 mpg city/28 mpg highway in the front-wheel-drive XTS, and 17/27 in the all-wheel-drive model.
The two different XTS configurations also boast yet more ways to help drivers take full advantage of that power. GM's breakthrough HiPer Strut system upgrades the car's front suspension to minimize torque steer and improve steering feel and responsiveness, while the noted experts at Haldex contribute an available cutting-edge AWD setup that includes an electronic limited-slip differential to optimize torque distribution to the rear wheels. And all XTS models include Magnetic Ride Control as standard equipment. This GM exclusive can analyze road conditions and adjust the XTS' damping up to 200 times a second for a premium ride that still leaves the driver well connected with the road.
Other standard equipment includes the StabiliTrak electronic stability control system, variable-effort steering and a four-channel antilock braking system with Brembo disc brakes at all four corners.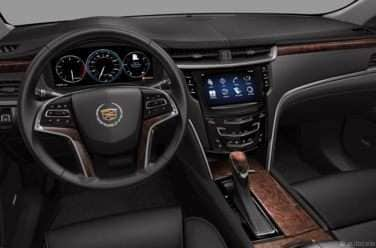 Safety in the Spotlight
Needless to say, the XTS also brings a technological approach to bear on the issue of safety. The XTS leverages what Cadillac calls a "control and alert" safety strategy that combines a wide range of warning and intervention systems to deliver comprehensive protection. Notable among them are the XTS' Safety Seat Alert, which adds a new advance in warning technologies: If the XTS' wide array of sensors and systems detect a potentially dangerous situation, the driver's seat will vibrate on the side on which the concern was detected.
Depending on the specific XTS model, other safety content includes:
• Lane Departure Warning
• Forward Collision Alert
• Side Blind Zone Alert
• Rear Cross Traffic Alert
• Reflected LED display
• Head-up display (in color)
• Front and Rear Automatic Brakes
• Adaptive Cruise Control
• Automatic Collision Preparation
GM's award-winning OnStar system is standard on the Cadillac XTS as well.
Cadillac's Multidimensional Design Philosophy
To wrap up that hardware, the division's hallmark Art & Science design language gets taken in a subtle, more nuanced new direction by the XTS.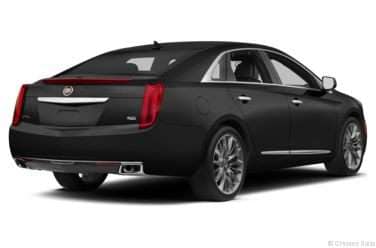 According to Clay Dean, design director and Cadillac brand champion: "The XTS' technology is woven into its design in ways that affirm the driving experience is of primary importance to a new generation of luxury customers. This is the new expression of luxury at Cadillac and it shows in the multilayered details, authentic materials and unprecedented connectivity.
"It is a bold, elegant design and also very efficient in the ways it encompasses passengers and cargo. It's a new proportion for Cadillac and a new era in luxury."
That packaging efficiency is exemplified by the XTS' spacious cabin. As just one example of this, rear seat passengers benefit from 40 inches of legroom, which is significantly more than available on rivals like the BMW 5 Series, Mercedes-Benz E-Class or Audi A6.
When to Expect the XTS:
The all-new 2013 Cadillac XTS is slated to go on sale in the spring of 2012 at a price to be determined.