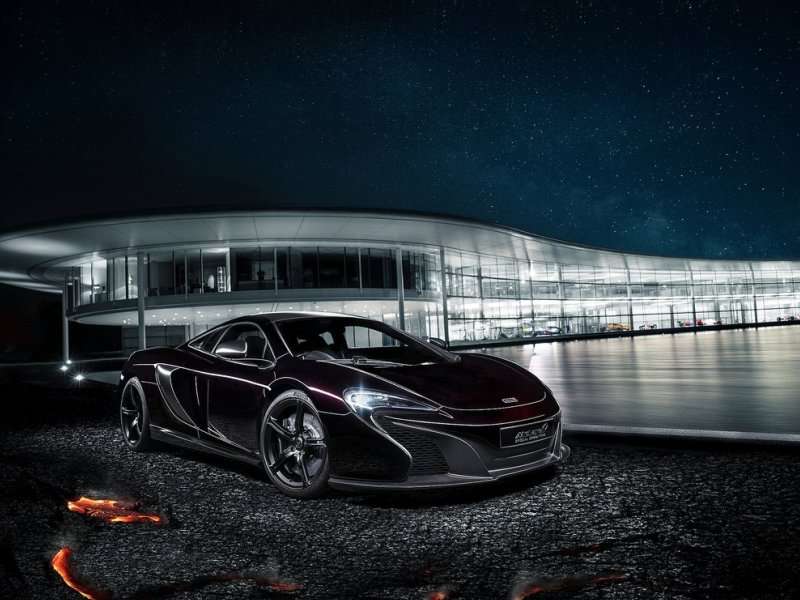 If you happen to be one of those lucky folks who is able to get McLaren's new 650S, but want to stand out from the crowd, then the company's Special Operations recent concept might be of interest.
McLaren Special Operations has unveiled the MSO 650S Coupe Concept which highlights some of the upgrades owners of the 650S coupe and convertible, and the outgoing 12C can do. The concept is finished in Agrigan Black paint and includes a deep ruby red metallic flake which is said to produce a dramatic change in color when exposed to direct sunlight. There are also a number of carbon fiber parts ranging from side blades to a new GT3-style bumper, designed to help cut down on weight. In the engine bay, there is a new a satin black engine cover. On the 650S Concept's interior, driver and passenger will sit in carbon fiber seats wrapped in leather.
For the time being, the MSO 650S Coupe Concept is a "one-off design study," and is currently touring around China. Certain components of the concept, such as the carbon fiber side blades, are available for purchase. McLaren will be monitoring reactions from buyers and making a decision whether or not to send this concept into production after the tour concludes.