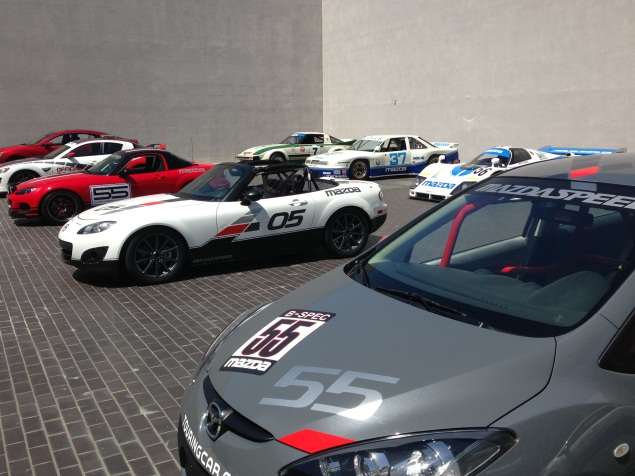 Recently Autobytel was invited to the 7th annual media event at Mazda R&D Design Facility in Irvine, CA for Mazda Motorsports Day. Mazda would not have the success it has today without the racing aspect and there was a variety of cars on hand that included some significant historic cars, one-off concepts, Spec cars, and modern day racers. Mazda has become the most popular manufacture for grassroots racing and there are more Mazda vehicles on the track on any given weekend than any other company out there.
Mazda6 SKYACTIV-D Grand-Am Race Car
The Mazda6 SKYACTIV-D Grand-Am Race Car also made an appearance. This car sports the latest and greatest technology to come from Mazda R&D and is tricked out with all kinds of goodies. The engine is very closely tied to the production engine. Much of the body work, modifications, and aerodynamic enhancements were done at the R&D center.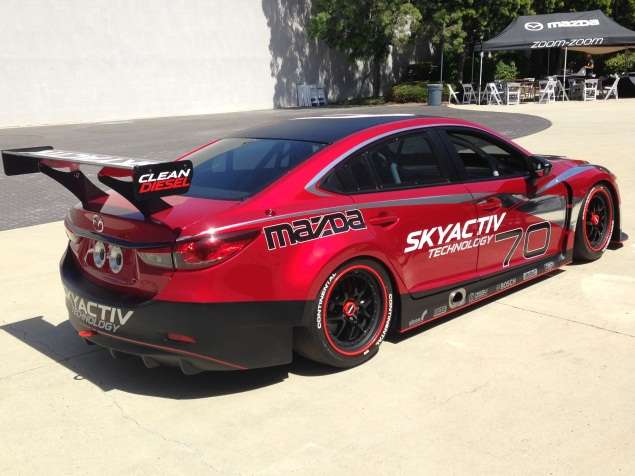 Mazda 787B Le Mans Race Car
In 1991, the Mazda 787B became the first Japanese and the only Rotary powered car to win the 24-Hours of Le Mans. That car lives in Japan but one of the sister cars (#56) from that race was on display for everyone to drool over.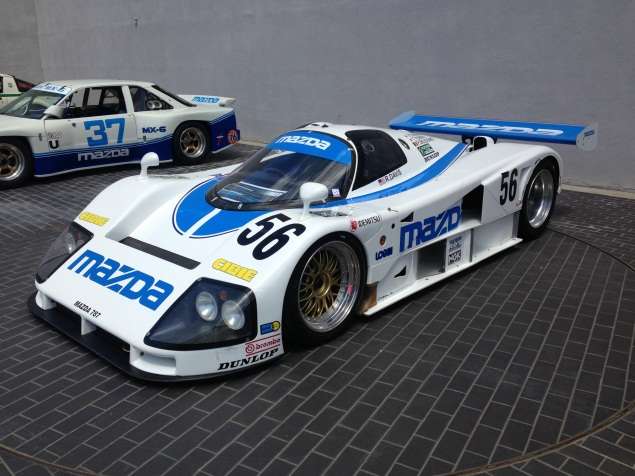 Mazda Motorsports Open House
Plenty of past, present, and future Mazda sponsored drivers were on hand including the MazdaSpeed 7. This group of racing drivers have all earned a scholarship in the MAZDASPEED Motorsports Ladder system.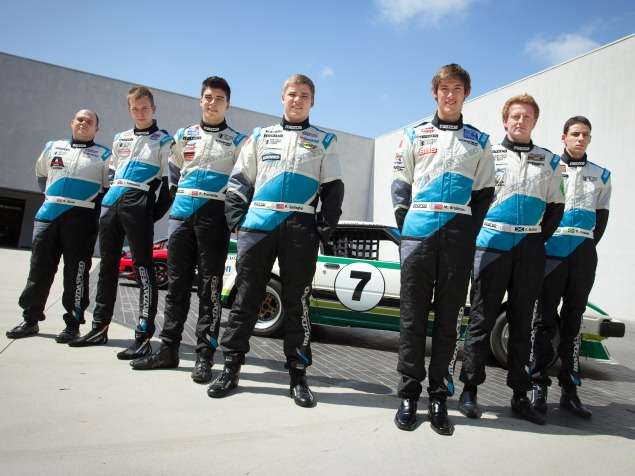 Mazda MX-5 Super25
The Mazda MX-5 Super25 is a car that debuted at the 2012 SEMA show. This little Spec series racer was built to display Mazda's Motorsports prowess when it comes to endurance racing. The Super25 proudly sports MazdaSpeed colors as well as the #55 which holds major sentimental value for the company.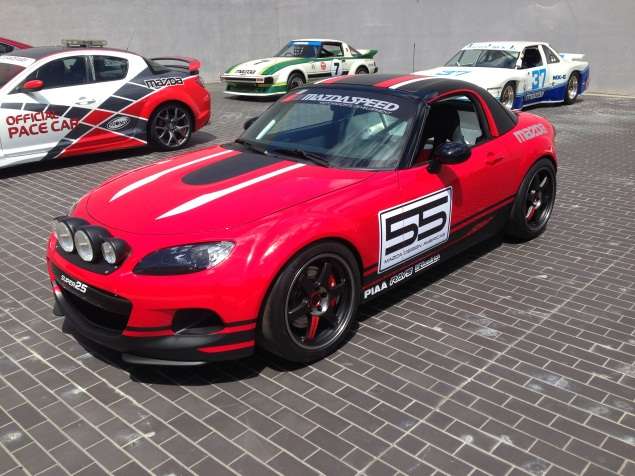 Historic Race Cars
A handful of historic race cars and modern pace cars were on display at the Mazda Motorsports Open House event including a first generation RX-7, a Camel GT MX-6, the 787B, and a later generation IMSA RX-7.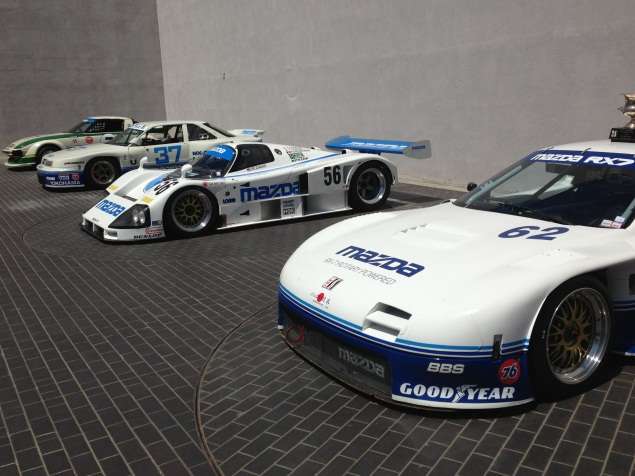 Win at Road Atlanta
SpeedSource, the company who built the Mazda6 SKYACTIV-D cars, was on hand to give us a nice presentation on the development of the motor and other engine components. They were very excited about the upcoming race at Road Atlanta. Then in only their fourth race, one of the new SKYACTIV-D race cars took the top spot in the Rolex Grand-Am GX race at Road Atlanta with the #70 car seen on the previous page taking third place.
Thanks to Dean Case for the photo and the invitation.