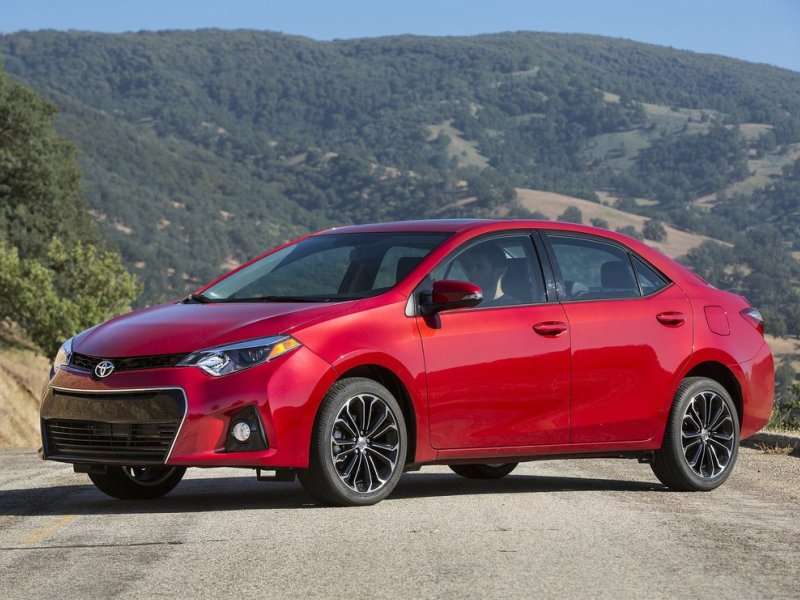 The Corolla took the sales crown in compact sedans for the month of May. With 36,611 units moved for the month, it was enough to keep the Civic right in second place with 36,089 units, a difference of 522 units. Those 36,611 units also represent the Corolla's best monthly sales since August 2009.
The automaker reported an increase of 17 percent for the month, with 243,236 units finding a new home, marking Toyota's best month in six years (for the U.S.). May also marked a changed in the sales pattern. For the past few months, Toyota's trucks and SUVs as a whole outsold passenger cars. This month, it was the passenger cars who outsold the trucks and SUVs (143,244 passenger cars vs. 99,992 trucks).
"Industry sales in May soared as consumer confidence improved and demand for new vehicles continued to strengthen. Toyota had its best month in six years led by strong Camry, Corolla and Hybrid sales," said Bill Fay, Toyota division group vice president and general manager.
The Toyota Camry almost hit 50,000 units for the month with 49,584 units sold, an increase of 26.4 percent. Meanwhile, the Prius Plug-In posted the largest sales increase of 282.3% with 2,692 units sold. In trucks and SUVs, the 4Runner posted a huge increase of 63.6 percent with 7,550 units.
Lexus had an impressive May as well with 26,921 units sold, an increase of 21.1 percent. The RX lineup led the way with 9,476 units, an increase of 8.7 percent. The IS continued its trend of massive gains with a 132.1 percent increase in May to 4,403 units.
Scion's trend of falling on its face continued into May. Sales for the month were 6,181 units, down 6.1 percent when compared to last year. The tC and xD were the only models to see a increase for the month with the tC recording a 21.9 jump and the xD posting a 2 percent jump.