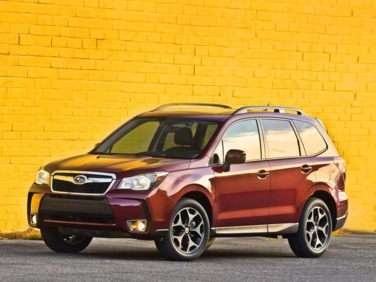 If you have given any attention to car sales, then you would know that Subaru has been one of the most consistent brands posting increases in sales every month. Well, Subaru has done that and more for May sales. The brand posted sales of 38,892 vehicles for the month. This not only beats sales last May by 34 percent, but it also shatters previous monthly records. Sales so far this year stand at 165,362 vehicles, an increase of 21 percent when compared to the same time last year.
Two vehicles played key roles in this achievement. First is the 2014 Forester which has been flying off dealer lots since it was introduced earlier this year. Subaru moved 10,068 Foresters in May, an increase of 37.5 percent. Second was the top seller for the month, the Outback. Subaru moved 12,270 Outbacks for the month, an increase of 33.5 percent.
The big gainer in May was the BRZ, which saw an increase of 150.6 percent (679 vs. 271).
"The strength of our product and increased brand awareness are driving the demand for our vehicles to record levels," said Subaru of America's president and chief operating officer, Thomas J. Doll.