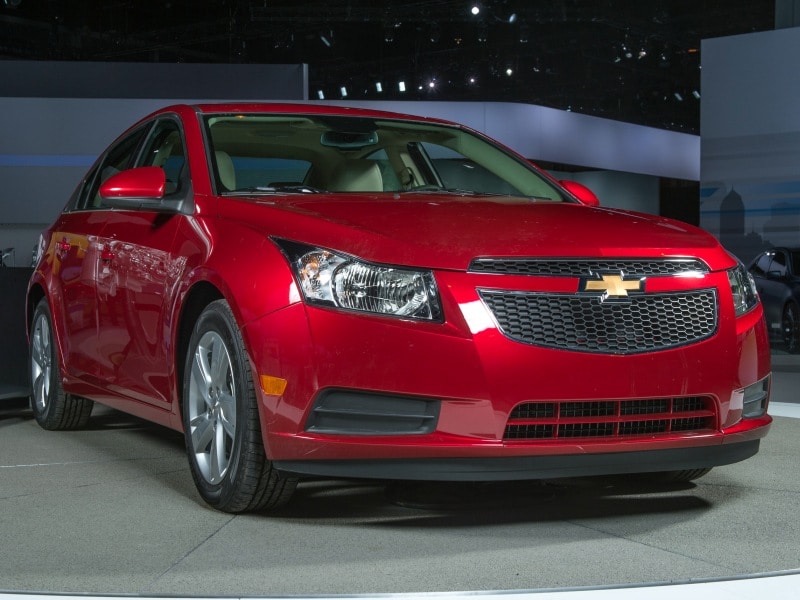 2014 chevy cruze diesel
The end of the year looks like it will be a busy time for the folks building the 2015 Chevrolet Cruze. Not only are they preparing to launch the significanlty refreshed compact sedan, they're also finishing up 2.2-megawatt solar array that, when finished, will be the biggest solar installation in the Western hemisphere.
It's all happening at Lordstown, Ohio, which is U.S. headquarters for the 2015 Chevrolet Cruze and a surprisingly effective place in which to leverage solar power.
As explained by Rob Threlkeld, GM global manager of renewable energy: "You don't often think of the Midwest when you think of ideal locations for solar, but reduced costs and increased utility rates have made sites like Lordstown and Toledo optimal locations to expand GM's use of solar power."
Other benefits from the array's 8,500 solar panels include keeping the equivalent of 1,993 tons of CO2 emissions from reaching the atmosphere, while providing almost 1.5 percent of the energy needed to run the Lordstown plant.
Added Rhone Resch, president and CEO of the Solar Energy Industries Association: "With more solar installations than any other automotive company and the second-highest percentage of solar among all commercial users, GM shows that manufacturing and the use of renewable energy can go hand-in-hand.
"We applaud General Motors for setting the pace when it comes to automotive manufacturing solar installations and deployment."
Of course, the 2015 Chevrolet Cruze offers plenty of efficiency benefits of its own, with two models topping 40 mpg on the highway: The 2015 Chevrolet Cruze Eco can achieve 28 mpg city/42 mpg highway/33 mpg combined with a six-speed manual transmission, and the Cruze diesel sports EPA ratings of 27 mpg city/46 mpg highway/33 mpg combined with a six-speed automatic.
Also featuring the new 4G LTE connectivity from OnStar, complete with a mobile wi-fi hotspot, the 2015 Chevrolet Cruze is expected in dealerships in the near-term future.